By Sir Hardly Anyone
And so, and thus, and forsooth, after a couple of months of pre-phony transfer news, we have at last made it into the phony transfer news era, which leads to the window banging open and then two months later, slamming shut again, with huge amounts of glass tinkling on the ground amidst the shattered dreams.
Yet spare a thought for the results of this frenzy that is to come, for in the Guardian newspaper today there is this sentence, "The figures show there is no correlation between spending on transfers and sporting achievement."
OK you knew that because Untold has been saying it for years, but for one of the nationals actually to join in and say that, is something else.
So here we go with some amazing stories which will have no direct impact on where teams end up next season.
But rather than keep you waiting here is the big breaking news.
Arsenal Reportedly Working on £51m Transfer Involving Juventus & Real Madrid
This is from FunSoccer (no, me neither) and says
Arsenal are reportedly in talks with Real Madrid over a £51m potential transfer for Alvaro Morata. According to Corriere dello Sport (via Independent), the transfer triangle revolves around the buy-back clause inserted in Morata's contract when he joined Juventus in 2014, meaning Real Madrid can buy him for £23.6m.
Which means Corriere dello Sport published it, the Indy republished it, FunSoccer republished that and now Untold has republished the republished republished republished publication.
If that's the case, then it must be true.  Or not.
Arsenal would then pay £51m to Real Madrid, netting Real Madrid a nice profit. Real are willing to make a profit on their initial payment and it is understood Arsene Wenger, a longtime admirer of the forward, is looking to bolster his attacking options while Danny Welbeck is out for nine months.
I like the underplaying of the "understood".  Understood by whom?  In what way?
The subsequent piece was words like "fuelling up", "attacks" "conjuring" "swift" and "effective" in it.  And it ends
Nonetheless, it seems Juventus will do everything in their power to keep hold of Morata, who signed a contract in December and is happy to stay at the club.
So let's move on to the top fourteen of the day (no reason for 14, it just is).
1: Arsenal line up shocking €38m bid for 74-goals Liverpool ace
Arsenal manager Arsene Wenger was desperate to sign Sturridge last summer but failed in his pursuits for Edinson Cavani and Karim Benzema.
I should point out that they then go on to talk about the very low level of goals we scored this season.   In fact following the idea the other day in Untold of re-running the table not by points but by other things (like goal scoring) arranged in league goal scoring order shows us third, just six goals off the leading scorers.
| Pos | | P | W | D | L | F | A | GD | Pts |
| --- | --- | --- | --- | --- | --- | --- | --- | --- | --- |
| 4 | Manchester City | 38 | 19 | 9 | 10 | 71 | 41 | +30 | 66 |
| 3 | Tottenham Hotspur | 38 | 19 | 13 | 6 | 69 | 35 | +34 | 70 |
| 2 | Arsenal | 38 | 20 | 11 | 7 | 65 | 36 | +29 | 71 |
| 1 | Leicester City | 38 | 23 | 12 | 3 | 68 | 36 | +32 | 81 |
 2: N'Golo Kante
Arsene Wenger has hinted that he could make a move for Leicester City in-form star N'Golo Kante, while stating his admiration for the midfielder's performances this season.
The Metro is full of this one, and the notion that the wonderfully named N'Golo can leave if he wants.   There is talk of his brilliant blend of composure and physical attributes in the centre of the pitch, with his play drawing praise both when in and out of possession.
And he has won more tackles than any other player across Europe's top five divisions in 2015/16.
3: Everyone and anyone
'Stan Kroenke is completely behind myself and the board investing as much money as we want,' Mr Wenger told BBC Sport.   'It has to be in respect of a balanced budget, we have resources but the problem is finding players.   Everybody has money in England and they're all after good players.'
4:  Mesut Ozil will either go or leave.
According to the Metro… "'See you next season' said the playmaker in an end-of-season message which was broadcast at The Emirates after the Gunners' 4-0 victory over Aston Villa… just hours after Alexis Sanchez dropped a big hint on Instagram suggesting he is keen to stay on."  That's the Metro.
But
"Mesut Özil has cast fresh doubt on his Arsenal future after admitting he will delay talks over a new contract until after Euro 2016, while he has once again criticised the way the team collapsed this season in failing to win the Premier League title. " That's the Indy.
"I still have two years contract with Arsenal, as you know, and we will be in talks with the club and we'll see what happens in the future," Özil said during a visit to the Arsenal Soccer School Dubai, as quoted by The National.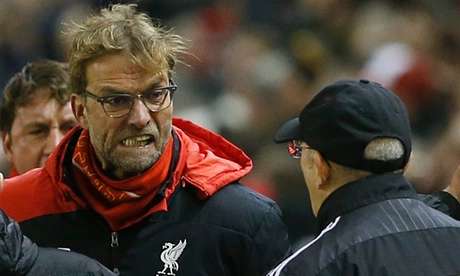 This picture has nothing to do with anything but I thought I would put it in anyway.
5: Not only N'Golo Kante but also Riyad Mahrez
It is fascinating how these bid story are bigged up by putting in lots of stuff anyone with half an ear six miles above the ground will have picked up.  Look at this from the Independent
Arsenal manager Arsene Wenger has already admitted that the club's transfer plans for next season are already underway, and the 66-year-old Frenchman will need to strengthen his midfield given that Mikel Arteta, Tomas Rosicky and Mathieu Flamini will all depart at the end of the season when their contracts expire.
It's old, we have heard it, but hell, it uses up some space and makes it sound as if the Indy has a journalist or two out there.
7: Toni Kroos (Real Madrid)
He's 26 he will cost £45m, he's a playmaker, and he has seemingly slipped out of favour at Real Mad. Pep Guardiola at Manchester City also wants him.
8: Mario Gotze (Bayern Munich)
He's 23, he will cost £35m, he went from Dortmund to Bayern Munich and played eight times.   Liverpool also want him, but then Liverpool need everyone.  They spent about the same as Arsenal last summer, but instead of ending up in Europe, and indeed second in the league, ended up in their spiritual home of eighth.
9: Arsenal ready to seal transfer of Empoli's Riccardo Saponara
Liverpool have also been linked with the Italy Under-21 international in recent times, who would likely cost around £11.6 million.
10  Arsenal target Gonzalo Higuain has exit strategy 
It is the longest running story in transfer history, dating back to somewhere around the time of the Viking invasion of Anglo-Saxon England.  (Tim's article yesterday will fill you in on the history side of things).
The Argentine is willing to sign a new contract with the Serie A side, but only if his release clause is significantly lowered to £46m.
11: Arsenal £2m short of Granit Xhaka asking price 
Arsenal are currently £2m off meeting Borussia Monchengladbach's asking price for Granit Xhaka.
This one is set up so that if we don't buy Xhaka then the aaa can run lots of anti-Wengerian rants about his miserliness.  It was in the Metro.
12: Alvaro Morata.  Yes, no, maybe
The Metro also says, Morata is 23 and has scored 11 goals with 10 assists for Juventus.  Corriere dello Sport say Arsenal are dealing directly with Real Mad who have the option to buy their former player back.
However, Juve are desperate to keep hold of Morata so Wenger may have a battle on his hands if he wants to land the Spain international.
13:  Non Transfer from the Daily Star
Headline: Arsene Wenger: This 'unbelievable' player will start next season as Arsenal's No.1 striker
Storyline: ARSENE WENGER has claimed Olivier Giroud will start next season as Arsenal's first-choice striker.
14:  Arsenal are also monitoring Barcelona attacking duo Arda Turan and Alen Halilovic.
The Gunners French manager is looking to bolster his forward options and could make a splash with a double raid later this year. And now, Spanish website Fichajes claim Halilovic's future with the Catalan outfit is uncertain.
Uncertain eh?  Sounds like a deal.  The 19-year-old Halilovic has spent the entire season on loan with Sporting Gijon, and laugh a minute AS claim Barcelona manager Luis Enrique will consider selling Turan, who's struggled since his £26m arrival from Atletico Madrid.
The 29-year-old Turkish star revealed he was close to joining Arsenal last season before opting to stay in Spain and talkSPORT claim they are on standby once again.
Footnote: 
19 May 1802.  Napoleon instituted the Légion d'Honneur.  200 years later on 17 July 2002 Arsène Wenger  was awarded France's top civil medal.
(The "And elsewhere" column from which this is taken appears at the foot of the home page every day with a single item related to this day in history).
New and recent series on the Arsenal History Society Site