By Sir Hardly Anyone
Desperation.  You can smell it.  The old certainty in which a child in the bedroom can create a blog calling Wenger an idiot, and get people to read, is being challenged.  Not because people won't read any more but because the bedroom bloggettas have gone professional buoyed by the ready made designs, the sponsored content, the introduction of multiple sites owned by the newspaper industry, and companies like Fansided that churn out bloggettas as fast as very fast things being created very quickly on a day when there is nothing else to do.
Pain in the Arsenal is one such creation of Fansided.  Here's an example…
Although the early recruitment of the summer is promising and suggests that Wenger is finally learning from the hesitation that has crippled the progress of the club in recent years, there are still many needs that must be addressed for this to be considered a successful summer.
Evidence of this wild and wacky notion of hesitation is there none.  Yes, Arsenal have done deals at the end of the window, but then so has everyone else: if the selling club has three offers on the table it is bound to hold until the last few days of the window to check the best offer – especially with oil and gas money feeding the likes of Manchester City and Chelsea and a weak PL not willing to adopt restrictions on transfer spending.
Anyway their point is that Arsenal should be far more focused now on "retention" – creating another myth – that we have let players slip away because we don't nurture them.
Quite how this equates with the fact that we have too many players at the moment to fit in the 25, and have what seems (on the face of it, and I admit Untold hasn't done a total analysis of under 21 players being prepared to be in the squads of teams) an extraordinary bunch of youngsters capable of playing for the first team, is hard to say.
Of course you know where this is leading: the great leaving rush.  And yes "four players who have been heavily linked (and not just speculative links) with an exit this summer."
Which raises the point, what is a "heavy link" and what is a "speculative link".  I can only assume (since the article does not tell me) that the heavy link arrives when a bloggetta says it a lot, and a speculative link is one that is so silly that even a journalist staggering home after a bad night out is unable to remember if he was told it by a journalists staggering home after a bad night out, or he just made it up himself).
Anyway, for Pain in the Arsenal, Hector Bellerin's departure is a heavy link.  Which shows you what a heavy link is.  They also suggest the Ox, Alexis and Ozil have heavy links.
And goodness if Pain in the Arsenal had not told Mr Wenger he might not have noticed.  But still it gives me a chance to run Hector's answer to the gibberish.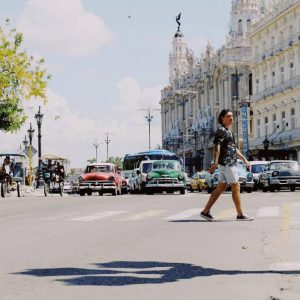 Yes he has gone.  Havana by the looks of things – wherein lies a secret world – a world in the shadows which one can enter if only one reads the secrets revealed only by the underground bloggettas, or the bloggettas secretly run by the newspapers, or …. oh no sorry.  That's London not Havana.
But here's a warning – we are going to be doing it all again, and soon, for the Express says he has settled his situation "for now".
And also we now know "Alexis has given a massive indication he wants to leave", according to the Express.  But no Wenger is convinced he will stay (Talksport).  Except actually it is not his decision.
Meanwhile Everton want to buy Theo for £30m having bought nine players already (Pickford, Klaason, Markelo, Onyekuro, Ramirez, Keane, Mathis, Bowler, Rooney).  Oh yes and they'll have Giroud as well, apparently.   Then they'll have a team.
Speaking of those certain to leave (allegedly) Mr Wenger said, "I have huge respect for Olivier Giroud, for the man he is, and for the way he loves our club.   Even with all the speculations, he's focused and does his job, and he's shown that again tonight.
"Lacazette will play most of the time centre-forward; he can play in any system. Because he's a provider, he can combine and play in the 4-4-2. At the moment, he plays a bit behind Giroud, more on the left."
Anyway, the Mirror state Borussia Dortmund are about to sign him.  (Giroud not Lacazette).
As for the Ox – Arsenal have issued a "hands off" warning.  Haven't had one of those for a long time and I have always wondered what one looks like, but once again we are not told.  However apparently Sky Italia have other ideas for they are saying that Arsenal are interested in Nemanja Matic and are willing to offer Alex Oxlade-Chamberlain in return.  HITC says Arsenal would be stupid not to go for the deal.  (Don't do it guys, it's a set up).
Meanwhile the Metro says Jack Wilshere is staying despite rumours that he is going to Sampdoria – but again fails to take into account how he might be fitted into the 25 and who is going to drop out so he can fit in.
Elsewhere the bloggetta "Thick Accent" tells us that "Arsenal outcast Francis Coquelin is mainly seen in action during the pre-season. For his recurring injuries keep him out of the scene for large swathes of the season," before telling us that he can deliver sheer class.
Now let us consider this.   Pre-season normally consists of about seven games, and most defensive players will play about three or four of them.  So Coquelin is mostly seen, according to "Thick Accent" three or four games a season.  Which is odd when we see that actually he played 39 games for the first team last season, of which 29 were in the league.
How could they have made that mistake in counting?  Beats me.
Oh and in case you were wondering, "Italian giants Juventus are putting the finishing touches to a deal to sign Arsenal goalkeeper Wojciech Szczesny."   But I think we have heard that before.
Is this the weirdest Arsenal summer ever? Even so the Europa plan sounds fun.
Arsenal – Western Sydney : 3-1
Arsenal v Western Sydney Wanderers. The teams, the opposition, the food, the transport
Just how do Arsenal compare when it comes to loaning players out?