By Walter Broeckx
Bye bye Wojciech Szczesny. So it seems. I've seen a video of you entering what appears to be the place where you would do your medical to join Juventus.
I must be honest and say you that I will miss you. Even though you have been in Italy for 2 years I was still hoping that you would come back to Arsenal and become our first choice keeper again. If I can believe reports (I know) the move this time will be a permanent one.
Do you actually realize how much time it took for me to write your name correct? But after some practice I managed to write it without having to look at the official site. Szczesny. I must say I don't know if in my language or in English you have such a number of consonants in a row that seem impossible to say it correct. We probably have been saying your name wrong all those years….
Now if you go I must say I am one of those supporters who never really had a go at you. I know you made mistakes. I think you probably know that better than most. But the fact is: every keeper makes mistakes. Cech has made a number of mistakes. Ospina has. Martinez has. But for some strange reason they (apart from Ospina maybe because he is too short) never got the abuse you had to suffer if things went wrong.
Did you know some of our moaning fans even made a celebration video with a compilation of all the penalties you have given away. And adding that they were happy to see you go. What a way to support one of your players….. I don't get it.
Anyway I really feel sad. I was one of those supporters who didn't understand why you had to leave to make room for Cech. You had as many clean sheets as Cech the season before and yet some of our fans said you were a poor keeper…. I still can't understand it.
What I liked about you apart from your goalkeeping skills is the fact that you so openly identified yourself with our club.  The club that is still my club but by now maybe no longer your club. But I do think that deep down there you will be a Gooner forever.
The passionate way you celebrated some moments in our history is one of the reasons I loved you so much. The sitting on your knees pumping your fists after we scored and won against Barcelona, springs to mind. That is the image I will keep in mind when I think of you.
I know you had a few bad moments at Arsenal. The smoking incident …… But you were young and we all have been young. I admit to having smoked in my younger days. Hell I have even seen Wenger sitting on the bench for Monaco while smoking. And he wasn't that young anymore in those days. So he too should have known better.
When you had to make room for Cech (a Gooner for a mercenary…. Oh Arsène this is one of the moves I never understood….) you went to Italy. And you became the keeper I had hoped you would become at Arsenal.
Mind you there was another smoking incident after a 6-1 defeat against Barcelona in the champions league. It seems that after a painful defeat you are in need for a cigarette as it was also a painful defeat at Southampton that caused you problems with Wenger.
But in Italy they don't seem to be upset by smoking footballers. And it only cost you one match suspension in Italy.
Last season you were the keeper with the most clean sheets in Italy. 14 of them. And now Juventus is looking at you to be the replacement of football legend Buffon. Who is getting on a bit.
Damn it. If that doesn't show the appreciation you have got in Italy then I don't know what more you can do. If the top club in Italy wants you to become their next keeper, it shows that you are a great goalkeeper. And it shows that those who have been moaning at you know nothing about football and goalkeepers.
In my younger days I have been a goalkeeper myself. I know what a lonely job it can be and how each error can lead to a goal. A forward who misses 10 chances in a match will be called unlucky. A keeper who makes 10 saves but has one howler will be called useless. That is how it goes and certainly how it worked for you at Arsenal.
So it is with pain in my hear that I see a Gooner-Gunner leave our club. It is one of the decisions that I completely disagree with Wenger. I think it is funny to think about the fact that those who wanted you out are almost the same that want Wenger out.
Anyway I thank you for more than 150 matches for Arsenal. I thank you for helping us win the FA Cup against Aston Villa. Polish goalkeepers winning the FA cup signals the end of their Arsenal career it seems…. You had 48 clean sheets for Arsenal if I remember correct from the past and that sure isn't bad in a team that can't defend. (As some say)
So farewell Wojciech. Maybe we will meet when you play Arsenal in the future. That will be a day I would love to see you get defeated. But for the love you showed to Arsenal I can only wish you the best in your future career.
And thanks for this great memory….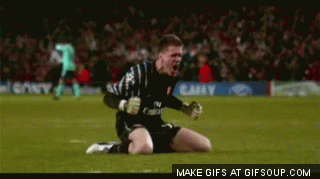 The Index of Indexes