By Sir Hardly Anyone M.Sc, PhD, (Burk).
It has been a breathless few days on Planet Earth what with yesterday being pi day (March 14 – 3.14 if you see what these maths bods mean.)
And indeed breathless on Planet Arsenal too, and again for a mathematical reason – in this case expotentialism.  In order for each inventor of a story to stay in the public eye he/she/it (it because a lot of football stories are now created by robots) has to invent ever more outlandish stories ever more often.
So as an exponential series of numbers might rise 1, 2, 4, 8 while the expontential series of stories relating to Arsenal rise in the same way.   I won't bore you with

but believe me it is the underlying factor that leads us to these ten tales today…
1: Arsenal in talks with Arsene Wenger replacement: They spoke 10 days ago
Apparently (allegedly, madeupedly) Arsenal have spoken to Max Allegri of Juventus on a number of occasions about replacing Arsene Wenger.  And this is "according to reports" in the Star.
2:  Shock Wenger replacement contender drops strong hint over interest in Arsenal job
Now this little nuggett popped up in the International Business Times to tell us that Jorge Sampaoli might be going to Arsenal.  He's the Sevilla coach who allegedly says he wants to work with Alexis Sanchez again.
Now with the stories about Mr Wenger's replacement in full bloom some bright sparks have to change the equation.  So instead of the above we have
which tells us all we need to know.
3.  Bournemouth doctor explains why Jack Wilshere's always injured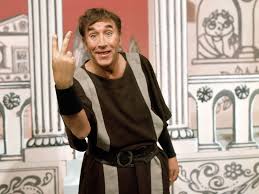 This is Give Me Sport's approach and they quote the medical expert as saying, "Jack has had a lot of overuse type injuries over the years.
"He's had some traumatic ones as well, which every player can get, but he's a player who is prone to break down if the load is too high."
In other words it is all Mr Wenger's fault.
I always guessed as much.
4:  Arsenal plotting move for midfield destroyer with better stats than Kante
Now of course this mathematical lark is all a bit much for the Metro and when it says 07:35 that is just the time on the clock (give or take an hour or two) but using all their powers of inventiveness they came up with "Arsenal eyeing Idrissa Gueye transfer from Everton."
5:  Exclusive: Arsenal fans reveal the three men they want back at the Emirates this summer
Exclusives are good and we shouldn't knock them.  I thought our exclusive that measured the refereeing habits in 160 premier league matches was a particularly good exclusive but FootballFanCast.com maybe felt that was a bit much and needed a rival.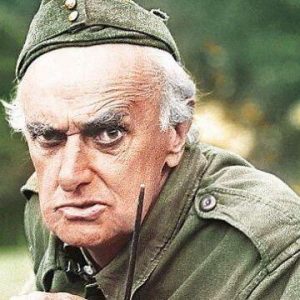 They open their piece by speaking that "After so many years of fourth-placed purgatory" – which is odd since last season we came second, and the season before that had the biggest win in an FA Cup final for x+1 years.   But anyway apparently "most Gunners supporters are likely licking their lips at the prospect of change."
So they had the idea of asking people (x=6 is my guess here) "would the north Londoners be better off bringing some of their former chargers back to the Emirates Stadium this summer?"
"The results of our exclusive poll are now in," (ie they added up six pieces of paper) and the top three returnees wanted are…
3. Oguzhan Ozyakup; 2. Cesc Fabregas; 1. Serge Gnabry
Maybe I am maligning them, and of course because they chose not to tell us how many people voted we are not going to know, but I wonder how many people would automatically think of Oguzhan Ozyakup?
6:  Good news for Wenger: Forgotten Arsenal star shows he is ready to play on Monday
If you do read Untold you'll know that Andrew covered the under 23 game against Man City and gave Carl Jenkinson a mention.  But Red London takes him to the level of superstar saying, "After months of misery, Jenkinson reminded Wenger and the Arsenal fans of what he has in his locker by scoring a well-worked last-gasp equalizer for the Under-23 team against Manchester City."
Well yes he did score.  But the real star of the show in our report was Reiss Nelson.   You can read Andrew's review and see just what is so amazing about Reiss here.  Shame Red London missed that.  I wonder if they were there.
7: Wenger gives go-ahead for Arsenal to sign £8.7m La Liga star
The Metro has been doing its maths again, added 1 and 2 and got 12.  Anyway "Arsene Wenger has given the go-ahead for Arsenal to sign Eibar centre-back Florian Lejeune, according to reports in Spain. Marca claim that Arsenal scouts have been monitoring the 25-year-old's progress in La Liga and have been impressed with his performances."
When we traced the trail of these reports back last year we found each time that the publication that has the "report" (in this case Marca) actually cites the people who are citing the reporter (ie Metro).
8:  Massive injury boost for Arsenal ahead of West Brom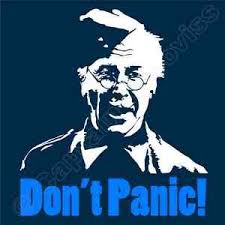 That's it, they said, the Ox is out, injured and out, he wants to leave.   It all took Mr Wenger by surprise, which resulted in "reports" that he was out of touch.
But now "Initial fears were that Oxlade-Chamberlain could spend a fairly lengthy spell on the sidelines but according to a new report by respected journalist Ben Dinnery, Wenger expects the midfielder to be back very soon," so that is ok.  This is from the Daily Canon, but then if the story about out for months hadn't been invented in the first place we wouldn't have had the pleasure of this rebuttal.
x = -1
9:  Deal Close: Arsenal confident of completing deal for £200k-a-week star, midfielder reveals…
Arsenal Fever is a bloggetta really in the know for they assure us that "Arsenal are growing confident that midfielder Mesut Ozil will sign a fresh contract despite the uncertainty over the future of manager Arsene Wenger. The German footballer joined the north London giants for a club-record £42.5m fee from Real Madrid back in the summer of 2013."
Actually I think that came originally from the Mail and they got it from….
10.  Bild.
So now you know.
And what, you may ask, have we been doing all this while?  Well….