Text By Bulldog Drummond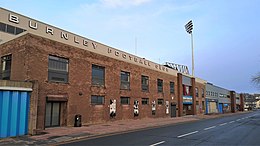 Well, yes my headline is wrong.  Not "injuries" but "injury". 
It is Emile Smith Rowe.  He has an injury which is either groin, or hip or pelvic depending on who is talking. 
The official line on 3 March was that "Emile had a scan yesterday, it doesn't look a significant injury but he was in discomfort."  He has a potential return of tomorrow, but he is currently being assessed.
And that is it.
Burnley have four injuries but for three of these, Johann Berg Gudmundsson, Robbie Brady and Jack Cork will have a late fitness test.  The only long term injury is Ashley Barnes.
Top of  the injury tree are
Crystal Palace: 9

Newcastle United: 8

Sheffield United: 8

Everton: 7

Leicester City: 7

Manchester United: 7
Looking at Arsenal and Burnley the big difference comes in goalscoring; Arsenal have 34 goals for and 27 against (+7 overall) while Burnley have 19 scored and 35 conceded (-16 overall).  A goal difference of 23 in Arsenal's favour.
Burnley had a little run of wins in mid-January but from the end of January onwards it has been pretty gloomy with four defeats, four draws and just one win, a 0-3 away win over Crystal Palace.   During the course of these nine games Burnley have scored six goals, of which (obviously) half were scored in that one game against Palace.  They have conceded 13 during this run.
However we should be cautious.  Over the same spell Arsenal have played eight games, won three and drawn two, but two of the three wins were against Benfica.
There have been 110 games between the teams across the centuries.  Arsenal have won 54, Burnley 34 and 22 have been draws.
The Burnley win on 13 December last year by 0-1 was a shock in that in the previous 14 games going back to 8 March 2009, Burnley had won nil, drawn two and lost the rest.  The largest Arsenal win was on 6 May 2018 in which Arsenal won 5-0.  The last time Burnley won the double over us was back in the Dark Ages (well, 1963).
But if it is a draw, that will be the first time since the dawn of time itself that Burnley have drawn five home matches in a row.   The BBC are indeed predicting just such an earth shattering event.
However only one team has scored fewer goals than Burnley and that is Sheffield United.  Maybe that's why the crowds at Turf Moor are so low these days.
Meanwhile only two teams have conceded fewer than Arsenal, and those are Chelsea and Manchester City.  Is Arteta following the George Graham approach of defence first, and only later think of attack?
If we can get three goals however it will be the third time in three consecutive games since September 2019.
And oh yes there is the fact that Aubameyang has scored more often against Burnley than against any other team in the Premier League.
But really it is our away form in the league that is a welcome improvement…
| Date | Match | Res | Score | Competition |
| --- | --- | --- | --- | --- |
| 29 Dec 2020 | Brighton and Hove Albion v Arsenal | W | 0-1 | Premier League |
| 02 Jan 2021 | West Bromwich Albion v Arsenal | W | 0-4 | Premier League |
| 26 Jan 2021 | Southampton v Arsenal | W | 1-3 | Premier League |
| 02 Feb 2021 | Wolverhampton Wanderers v Arsenal | L | 2-1 | Premier League |
| 06 Feb 2021 | Aston Villa v Arsenal | L | 1-0 | Premier League |
| 28 Feb 2021 | Leicester City v Arsenal | W | 1-3 | Premier League |
Four out of six away games won, with a goal scoring of 12 goals scored and five conceded.  That is what we should be focusing on, as we look for another solid win.
A win will, at most, only take us up one place, but it will edge us closer to that cluster of clubs hovering around the Europa spot.
Tackles, fouls and yellow cards.  These figures are truly weird.