By Bulldog Drummond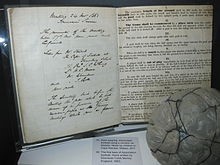 The main issue is, how many of the team for next Thursday will be held back today.  Sportsmole think several as they offer us a team with a number of obvious choices missing.
Of course it is not surprising if Aubameyang gets a start to help him back into form, while Lacazette and Tierney are given every moment possible to get fit before Thursday.   Ceballos will presumably play as he is now suspended for the return Villareal match.
Taking that into account and a bit more Sportsmole offer us
Ryan;
Bellerin, Luiz, Gabriel, Cedric Soares;
Elneny, Ceballos;
Willian, Smith-Rowe, Martinelli;
Aubameyang
The Guardian on the other hand come up with
Leno;
Bellerin, Luiz, Gabriel, Cedric Soares;
Elneny, Ceballos;
Willian, Odegaard, Martinelli;
Nketiah
The Evening Standard won't give us any team news but are sure that Newcastle will win 2-0 even though the Newcastle papers are particularly noting that Willock will of course be missing for them.
The BBC predict a 2-1 victory to Newcastle noting that "Newcastle can win consecutive Premier League home fixtures for the second time under Steve Bruce, and first since December 2019."
On the other hand they also admit that Newcastle have had "one clean sheet in 20 home league games – a 0-0 draw with Liverpool in December."
But I think their copywriters are being a little cynical in making the lead note in their Arsenal comments the fact that "Arsenal have equalled their longest unbeaten league away run under Mikel Arteta, winning twice and drawing twice."
However although the BBC will never cover the story about the transformation of away form when there is no crowd to influence the ref, they do at least note (without further comment) that Arsenal "have earned 24 points away from home in 2020-21, two more than at the Emirates Stadium."
And everyone is gearing themselves up for the fact that one more defeat will make this the worst season ever for Arsenal in the Premier League for not scoring in games.
The Hard Tackle venture forth with
Leno;
Bellerin, Luiz, Gabriel, Cedric Soares;
Thomas Xhaka
Willian, Odegaard, Martinelli;
Aubameyang
The Mag, a Newcastle blog go with something that I suspect is a little less likely – but you never know.
Leno,
Chambers, Holding, Mari, Xhaka,
Partey, Ceballos,
Willian, Odegaard, Martinelli;
Saka
WhoSCored rounds off our range of selections with
Leno,
Bellerin, Luiz, Gabriel, Tierney,
Elneny Xhaka
Smith Rowe, Pepe, Odegaard
Aubameyang
They seem to have a dearth of predictions for the score however other than a resolute 2-0 to Arsenal.
Their statistical ratings, on the other hand, are more interesting showing us the top Arsenal players in their statistical analysis to be Lacazette (6.97), Saka (6.91) and Ceballos (6.86)
But by and large the media seems to have lost interest in Arsenal, and even knocking the club seems to the journos to be hardly worth getting out of bed for.  Instead the top Arsenal stories of the morning appear to be (according to News Now)
Arsenal 'confident' over signing £30m Brighton midfielder Yves Bissouma (Metro)

Kroenke puts Arsenal up for sale despite saying he won't (Sports Mole, Mail)

Arsenal keeping tabs on KRC Genk forward Paul Onuachu (The Boot Room)

Arteta has a key issue to fix according to Martin Keown – play Xhaka in midfield and Saka at left back.
But if you would like something from happier days you could try
That is part of our new series collecting together the videos that we are publishing each day on the Arsenal History Society website.  Details of the whole series thus far are on the home page and we are hoping to continue building up the series through the summer.
Meanwhile if you fancy something else you could try
The proof that something is seriously wrong with football refereeing and reporting