By Tony Attwood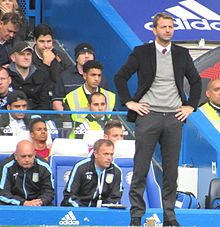 I have regularly argued that the football media in this country regularly refuses to tackle certain issues, such as the oddity of the way refereeing is organised in the Premier League, and issues of corruption.
Instead the media use the "gaslighting" technique of turning the conversation to something else in order to stop discussion about the subject the media refuse to engage in – in this case corruption within football.
A typical example comes with the Daily Mirror's piece today in which they say, "Tim Sherwood has slammed Mikel Arteta's 'clueless' tactics after his Arsenal side played out a goalless stalemate with Brighton on Saturday."
Sherwood says in his comments, "Arsenal have no clue when to go long, They need to be more flexible in how they play. They are hell-bent on playing out from the back – they (Brighton) mix it up. They know when to play through and they know when to go long."
The immediate effect is to create an argument between those who support Mr Arteta and those who don't, between those who feel Arsenal are on the right track and those who feel that another change of manager would help the club.
But such an argument is being heard regularly – having another voice re-run the same points doesn't do anything for anyone's understanding of football.  However it does ensure that we are distracted from such issues as the fact of world-famous agent Pini Zahavi  being accused of fraud and money laundering.  That story is being run across Europe, but not here, because, well, we don't do fraud and corruption in football stories in the English media.
So not only is the big story banished from the English news, what we have is a report of the comments of a repeatedly failed manager who was associated with Arsenal's biggest rivals.
Sherwood took over as first team Tottenham coach when manager Villas-Boas left in December 2013.  He was sacked after five months in charge.   He was then out of work until mid February 2015 when he became manager of Aston Villa.  Eight months later (or five months if you count actual competitive playing time) he was sacked by Villa.
In November 2016, Sherwood was appointed director of football at Swindon Town in League One.  The club was duly (one might say inevitably) relegated to League Two and in June he was sacked.
I don't think Sherwood has worked in football beyond then, so what we have is three senior jobs in football which lasted, five months, eight months and five months, and in each case he was sacked – after which he has not worked in football.
Now that suggests to me he is not a helpful analyst.   And yet here he is being quoted in the Mirror as a man competent to give an opinion on Arsenal's most recent performance!
Of course you might say, "well hang on, Tony Attwood hasn't ever managed any club" and of course that is right.  And yes I give opinions on Arsenal.  But what I do, and I am not alone in this, is try to find statistics and work from there.   Statistics such as the number of times certain referees give yellow cards to Arsenal players, and how often the referees who give out lots of cards to Arsenal players get to referee Arsenal matches.
And I noted (alone among football writers I think) that Arsenal cut their yellow card figure almost in half between one season and the next, and looked to explain how they did that.  
So there's me, and of course a lot of other people like me, who have no experience in football, but who look at statistics and start asking how come one club might get far more penalties than any other – and then watch the videos.   And there are people who seemingly wouldn't be seen dead within 50 miles of a statistic and who have been utter failures as managers, who get to express their opinions freely as if they were experts!
Which is not to say I expect the media to quote me – not at all.  I am simply asking why would they quote a total management failure associated with Tottenham, on a question of how Arsenal play?  
And especially, why do it when there is yet another major corruption story breaking which the rest of Europe is focused on.
The answer, I think, is to deflect attention.  To avoid discussing one issue (corruption in football) and instead talk about something totally irrelevant (the opinion of a failed Tottenham manager.)
It is the trick that married couples who have fallen out of love with each other but haven't got the guts to separate, often engage in.   And it is the fundamental of football journalism in England.  Talk about A to ensure we don't talk about B.
It is a cover-up job, ensuring that we never get to ponder (for example) just how much corruption there is in the game.  It is called gaslighting.