By Bulldog Drummond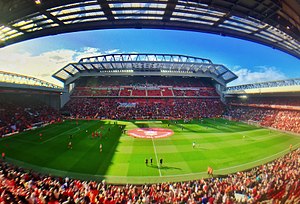 Arsenal enter the game against Liverpool with a significant disadvantage.  In fact two significant disadvantages.
Which is interesting as the clubs are not that far apart from each other in the way they play.  Arsenal make just about one tackle more per game than Liverpool.   Given the speed and number of events in a game that is quite extraordinarily close.
The number of those tackles called out as fouls is pretty much the same as well – in fact, Arsenal can make 0.23 tackles per game more before getting called out for a foul, than Liverpool.  A number so small we can say there is nothing in it.
And yet despite this similarity, and despite the fact Liverpool foul more than Arsenal, Arsenal get 42% more yellow cards than Liverpool!
Put another way, Liverpool have to commit three more tackles and three more fouls than Arsenal before getting the yellow card.
And remember that is not in just one or two matches – that is across all 11 matches this season.  Arsenal are penalised nearly half as much again as Liverpool with yellow cards, game after game, match after match, week after week.   It means we go into today's game with a huge disadvantage, knowing that the chances of ending with two players on a yellow card and thus those players being curtailed in their defensive duties, are much higher than Liverpool's.
Indeed so likely is this to happen that the ref might as well give out the cards before the match starts.
Of course, it can be argued that Arsenal's tackles are 42% worse than Liverpool's but I have never seen anyone even try to show this through examples – looking at videos it certainly does not seem to be true.  But this is what the figures say.   Here's the complete set of data.
| | | | | | | |
| --- | --- | --- | --- | --- | --- | --- |
| | Tackles | Fouls | Yellow | Tackle/foul | Tackle/yellow | Foul/Yellow |
| Arsenal | 161 | 100 | 17 | 1.61 | 9.47 | 5.88 |
| Liverpool | 148 | 107 | 12 | 1.38 | 12.33 | 8.92 |
Of course, this is a bit of a problem for the media since they refuse to deal in the vagaries of refereeing.  They might call Arsenal a dirtier team than Liverpool but of course, that is not borne out by the statistics.  Arsenal have committed fewer fouls than Liverpool.
These figures, which have actually shown an even greater problem for Arsenal in the past in this regard, are reflected in the fact that Arsenal have won just one of the 11 Premier League games between the two sides while Klopp has been in charge.  We've drawn three and lost the rest.  Indeed Liverpool under Klopp have scored more goals against Arsenal than any other club: 39 in all.
Of course, much of the talk is about the fact that Liverpool have not been beaten in their last nine league games at home (although four of the nine were draws) but before that they had a run of six consecutive defeats at home, which is quite something.
Meanwhile, we are unbeaten in the last ten games, but even that is not a record for Arsenal under Arteta.  We need to go one more to beat his own record.   And a growing awareness of this sort of statistic has started to lead to a recognition that Arteta has won more of his first 100 fixtures (54 in total) than Mr Wenger did in his first 100 games (he won 51).   Of course, Mr Arteta's games include Europa League fixtures, but then on the other hand in the earlier rounds he has put out some incredibly young teams – which has aided their development into the first team squad.
Even the Telegraph begrudgingly admits there is something going on when it says, "To collect a major trophy and win the Community Shield in such a transitional period is an achievement," it pronounces, before adding "More encouraging is the side's development, Arteta's vision gradually starting to be realised."
Well, yes, we started to point this out over a year ago when we noticed how the tackles put in by Arsenal were tumbling down.
But still let us celebrate a little that the Telegraph can now actually say, without any sign of irony, "Fourth spot looks up for grabs this season."   The Anti-Arsenal Arsenal will tell them this is not a trophy, but at the moment it seems it would be quite an achievement.
Of course, we shouldn't get too carried away with the Telegraph for they also say, "There was a moment during the middle of last season when it felt it still had to get worse before it got better," and if you are a regular reader you will know that is balderdash.   The change came one-third of the way through the season – on Christmas Day.
But these are details, and football journalists never do details.