By Tony Attwood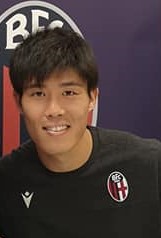 Something is changing in terms of referees and PGMO.  It's not a seismic shift, but given the long absolute and complete silence among journalists and broadcasters in England on the possibility that referees could be less than the best in the world, it could be that the vice-like grip that PGMO has had on journalistic commentary on refs, is slipping.
And in this regard, we have to recognise the impact of Jürgen Klopp.  By nature not a man to keep his opinions to himself if asked, he also seems to have noted the English ban on criticising officialdom and then decided to ignore it.
This change is happening just as the Premier League is looking more bumbling than normal regarding its way of handling coronavirus, taking a path that is completely different from that taken by other major leagues, but not quite sure why it is doing so, or how long it can continue to do so.
Thus we have no action on unvaccinated players (that level staying about a quarter of all players), and no postponements leading to last-minute postponements, leading to fan annoyance.
Of course, part of this is due to the heavy dependency on income from gambling companies and TV companies, leaving the clubs are looking increasingly like animals caught in headlights, unsure where to move or if to move at all.
Thus we have Klopp telling the referee Paul Tierney what he thought of his performance, including the memorable phrase, "I never have problems with referees – except with you."  He suggested the referee had a problem with him, or perhaps it was with Liverpool.  He also had a go against the video assistant.
Klopp received a warning for his behaviour on the touchline, but it seems as if the immunity of referees from media criticism is starting to slip.  For yesterday we read that "Liverpool boss Jurgen Klopp will not be punished for his scathing attack on referee Paul Tierney it has been confirmed."  That in the Express. 
In addition to this we have had the Guardian's podcast actively discussing the poverty of refereeing in a match and this just after it ran a headline about "rocky refereeing".  "Total ineptitude from the ref" is the general tenor of the discussion, with open criticism of the referees' attitude and body language…. and not just a passing comment.  They continue to run the subject for around ten minutes.
Of course after years of silence, it is difficult for the media to talk about the background of refereeing, because the question would then obviously arise, "Why have you never spoken about PGMO before, when evidence has been presented day after day?" so any change in journalistic attitudes will have to come slowly.  But it does seem to be happening in some quarters.
And in one way, Arsenal itself is forcing a change.  When Arsenal can be criticised for having devilish foreign players who don't understand the English game (Xhaka is a prime example) it is very easy to criticise the club.  Even Xhaka's very high ranking indeed in the Football Observatory ranking at the end of last season was shunned by the English press.
But now Arsenal is a different object – it has three "princes" of the England squad, Saka, Smith Rowe, and Ramsdale.  So the criticism of Arsenal has to be toned down and something else has to be looked for.
Sky Sports, always behind any awareness of changes in the game with the mateyness of the commentators all re-inforcing the view that they see the world as it is, and everyone else is wrong, has resisted the change of course.   But Ian Wright's recent demand of an apology from a Sky Sports reporter after his comments about Takehiro Tomiyasu shows again that the attitudes in sports reporting might at last be changing.
This story was highlighted in the Sun which is not to suggest that the Sun is now the arbiter of truth and justice, but rather to note how rare it has been for the Sun to produce anything which suggests a) Arsenal could be right, b) a foreigner might be an ok person and c) the media wrong.
The headline reads
ARSENAL legend Ian Wright has called for Sky Sports journalist Kaveh Solhekol to apologise for appearing to smirk when announcing the Gunners signed Takehiro Tomiyasu.
And the article continues, "The 58-year-old Gunners legend shared a clip of Solhekol discussing the transfer at the time – with him seemingly not impressed…. Solhekol says that Tomiyasu 'isn't really a right-back' – where the player has starred from so far this season.
"I've just got a message to say: Tomiyasu was offered to most clubs in the Premier League.   "He's a good player but the problem is he's not really a right back, nor is he a central defender."
So the age-old story.  Here's a player being hawked around the clubs.  No one wants him because he's a misfit, and in the end Arsenal take him on deadline day.  Stupid Arsenal.  Disorganised Arsenal.  Incompetent Arsenal.   But the Sun adds, "Tomiyasu has gone on to make the right-back spot his own."
These are all tiny changes both in the approach to commentary on refereeing, and in commentary on Arsenal and its transfer policies.   Of course, we don't know if they will last, but it will be interesting to see if they do.