By Tony Attwood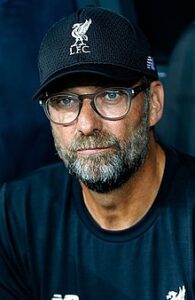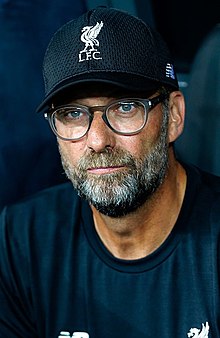 As you will have heard the match against Liverpool tomorrow has been postponed.   The decision was made at lunchtime today, 5 January.
Quite honestly, I imagine that if the board of the EFL thought about the people who wanted to be at the game being messed around, their response would probably have been along the lines of, "Well at least you can tell your chauffeur that he can have the night off, can't you?"
What they don't understand is that some of us travel quite a distance to get to games, and quite often we will be booking rail tickets in advance or making arrangements to have a half-day off work, asking a partner if she/he will pick up the children from school and so on and so forth.   We also have other plans which get re-arranged to accommodate the whims of the match date fixers… 
This doesn't mean I am suggesting that matches should never be postponed, it is just that it has taken two days to make this decision that could have been made two days ago.
The league's official statement reads…
"The EFL has been in regular dialogue with the club over the past 48 hours in an attempt to understand whether the tie could proceed but significant developments over this period have resulted in the club reporting an ever-increasing number of Covid cases."
"An attempt to understand,"?????????????????????????   What on earth does that actually mean?   If they haven't got anyone capable of understanding the situation, maybe they should all leave now, and I'll get my granddaughter's teddy bear in to take control of affairs.
The rule is simple.  Do you have 13 players plus a goalkeeper, yes or no?   If the rules as they stand don't allow the club to call the game off, then change the rule now.  Think about the supporters.  I know that will feel like an alien concept but just this once, just for ten seconds, THINK ABOUT THE POOR BLOODY SUPPORTERS WHO KEEP THE CLUB ALIVE!!!
But this might not be the end of the affair.  Consider Arsenal's fixture list…
9 January: Nottingham Forest v Arsenal FA Cup 3rd round, kick-off 1710
13 January:  Liverpool v Arsenal League Cup semi-final, kick-off 1945
20 January: Arsenal v Liverpool League Cup semi-final, kick-off 1945
22 January: Arsenal v Burnley, Premier League, kick-off 1500.
So yes, two games four days, a break and two games in three days.  If we seriously want to get to the league cup final, putting out the first team in the Liverpool games is going to be essential.  If we seriously want to get a top-four finish, putting out the strongest possible team against Burnley is going to be important.  If we want to get to the FA Cup Final for a record-breaking 23rd time, putting out a strong team is also going to be important against Nottingham Forest.
And if we start getting lots of covid cases we are not going to have that many players left!
Plus if we were thinking of putting out a junior side when playing Nottingham Forest we might care to remember what happened when we put out the backup team against Nottingham Forest on 7 January 2018.  It was Nottingham Forest 4 Arsenal 2.  Our team was
Ospina
Holding Mertesacker Debuchy ElNeny
Nelson Willock Iwobi Maitland-Niles
Walcott Welbeck
That was just our second defeat to the Forest in 30 years.
And it was the first time that Arsenal had been knocked out of the FA Cup at the 3rd round stage since 1996, and the first time that Arsenal had conceded four or more goals against a team from a lower division in the FA Cup since 16 January 1908 when we lost 4-1 to Hull City, who had only gained a place in the Football League two years before.  
And yes that was over 100 years ago.
Now I admit it is true that on 30 January there is another international break, which means we don't get to go and watch a football match.  But that of course is not time off for Arsenal's players.  They get onto planes and fly to all sorts of crazy places to play internationals, with, in Mr Wenger's famous words, the managers acting like car thieves who steal your car, and return it wrecked with a note saying "Make sure he is fit and ready by the time of the next time we want it."
It surely is time for the clubs to stand up against the EFL over its running of the League Cup, and Fifa over its arrangement for internationals.
And then once that is done, maybe one day someone will think about us supporters who go and fill up the stadia, in spite of everything the toffs in their executive seats and their chauffeur-driven cars throw at us.
Or hang on, why do we bypass the whole stupid thing and make the point ourselves?