by Bulldog Drummond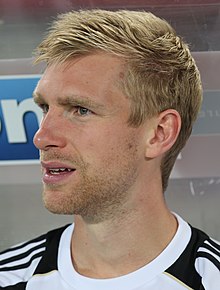 Arsenal's first signing of the window was not one of the famous foreigners whose names are bandied incessantly by those not in the know, but rather another youngster – at least according to the Daily Mail.  And they call it not a signing by a "poaching" – a word that suggests something if not illegal at least highly dubious.
But then that is what the Mail calls everything Arsenal does.
Mind you they also call the player, Lino Da Cruz Sousa, say he plays at left back, and is a "wonderkid" so that gives us some context.   He has come from West Bromwich Albion is 16 and has been playing for the under 18s.   He is qualified to play for Brazil and England, and has represented England at under 15 and under 16 level.
And by and large he is known as Lino Sousa.
Interestingly in all this young player excitement, few seem to be giving much credit to Per Mertesacker the manager of the Academy.   And yet in recent years, the progression of young players from the Academy upward has been as rarely (if ever) bettered.
In an article in the Sun the West Bromwich coach Peter Gilbert  said, 'Lino's an athletic full-back, reads the game well, has a lovely left foot.  Football.London claim that Per Mertesacker "and his team had particularly been looking for defensive left players" – and it seems Sousa can also play defensive left midfield.   Mind you FoLo publishes an Arsenal story an hour so the credibility level there is quite low and they must have welcomed getting this one right.
Meannwhile however we have no news concerning all the other players Arsenal are said to be signing this month and we are already over one-third of the way through.
So what of the Liverpool game?   This time the attempt to play the tie without having pleas of fewer than 13 Liverpool outfield players being available (an unlikely tale if ever there was one) means our pre-match predictions a week back for a game at Arsenal Stadium, must now be reversed… in particular the home/away table.
And just to give something a little different, here is the top four of the home table followed by Arsenal's position in the away league.
| | Team | P | W | D | L | F | A | GD | Pts |
| --- | --- | --- | --- | --- | --- | --- | --- | --- | --- |
| 1 | Manchester City home | 10 | 8 | 1 | 1 | 31 | 6 | 25 | 25 |
| 2 | Arsenal home | 10 | 7 | 1 | 2 | 18 | 8 | 10 | 22 |
| 3 | Tottenham Hotspur home | 10 | 7 | 1 | 2 | 16 | 10 | 6 | 22 |
| 4 | Liverpool home | 9 | 6 | 3 | 0 | 22 | 6 | 16 | 21 |
| 8 | Arsenal away | 10 | 4 | 1 | 5 | 15 | 17 | -2 | 13 |
Despite occasional setbacks, we are still doing rather well in the home league, and those of us lucky enough to have season tickets are seeing the second-best fare in the league, from the home teams' point of view.
But of particular interest now (unless Liverpool cry off once more, perhaps because too many ball boys have the virus or the grass has turned an unfortunate shade of Liverpudlian puce) are the last two lines which are highlighted in red and black.
And this shows us the real danger for this tie tomorrow evening.   Liverpool at home have scored seven more goals than Arsenal away while in defence they have conceded 11 fewer, giving them an 18 goal better goal difference when we compare the home and away form.
So while we can be rather pleased with life in N5 we are unfortunately now playing this in Liverpool 4.
Indeed since they have only lost two games all season (away to Wet Ham and away to Leicester C) this is looking like a really tough match.
We might get a little solace from the fact that they have won neither of their last two league games (a 1-0 away defeat to Leicester and a 2-2 away draw with Chelsea) but their recent home matches have revealed few weaknesses.
Since they beat us 4-0 on 20 November in the League they have played 12 games, winning nine, drawing two and losing just the one (that away game to Leicester City).  During this spell they have scored 24 goals – exactly two a game on average.  And they have conceded ten – obviously fewer than one per game.
Their last match was  4-1 cup win over Shrewsbury.  But if there is one slight ray of home their previous home game was against Leicester in the League cup which they drew just before Christmas, 3-3.  They did however win the penalties 5-4.
More on this game shortly.