by Tony Attwood
"Nothing is gained by teaching a parrot a new word."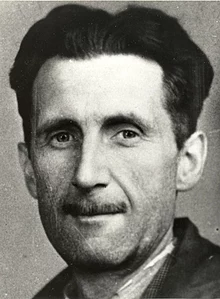 At 1300 GMT Untold Arsenal published its commentary on the Guardian's piece  "Talking points from the weekend's action," reviewing an article written by the editor of "Intelligent Life" which seemed to have no grasp whatsoever of Arsenal's current form.
At 1407 GMT the Telegraph reported, in an email by Daniel Zeqiri, and sent to its subscribers that "Arsenal did not kick a ball this weekend but for the first time this season are officially favourites to beat Manchester United, Tottenham and West Ham to fourth and the final Champions League qualification spot.
"West Ham and Arsenal are the two most cohesive and structurally sound teams, although both were frustrated in their attempts to add a striker in the January transfer window and look shy of goalscorers.
"The inverse is true of United and Spurs, who have bountiful reserves of attacking firepower but suffer from defensive fragility and are still searching for their best starting XI combinations under new coaches Ralf Rangnick and Antonio Conte."
It is an interesting reversal of everything we have been hearing.  Through the transfer window there were ceaseless demands for Arsenal to buy and the transfer window was considered a disaster – 
And on and on. 
And not just this last window.  For in the previous window there were more and more of the same, such as "Arsenal transfer nightmare to come true"  from Team Talk.  And indeed you could go back through virtually every transfer window and find more of the same. 
So, to try and find some balance I searched for "Arsenal's brilliant transfer window" but I couldn't find anything.  Instead what I found was a return to the old tactic of running transfer stories.
Barcelona playmaker wanted by Arsenal,  (The Hard Tackle)
Arsenal plotting surprise bid for Chelsea star branded 'real deal' by Martin Keown  (Daily and Sunday Express)
Then the Athletic came up with a counter approach which focused not on Arsenal's failings (something very hard to maintain seriously given their position across the last six league games) but on Manchester United's situation.  That story appeared under the cover of "subscription only" here but recognising a sudden change of direction when they see one, the Manchester Evening News, TeamTalk, Give Me Sport, the Sun, Sports Keeda, Sky Sports, Sporting News, Bleacher Report, the Express, the Star, and many many more all had the story.  It read…
"When I look at Manchester United, I see chaos, a team lacking any kind of discernible identity and an institution bereft of strategy, whose last three managers, if you include Michael Carrick, have been temporary appointments.
"They have become an interim football club — a club of caretakers, where authority has become diluted and players inhabit a world of excuses — who have spent an absolute fortune to become truly unexceptional.
"On the pitch, they are frayed and ragged, edgy and bad-tempered…" and on and on.
Now where on earth have we ever seen something like this before, in which one day Arsenal are the club in chaos, the club that cannot sign a player because they dither, a club with an owner running it from afar, a club that can't score and can't defend… and then the next day there is no mention of Arsenal but instead, it all switches over to a criticism of another club, in this case "a club of caretakers…"
Well, forget football if you can, for just one minute, because this sudden switching of criticism and praise was brought to our attention long, long ago, and it had nothing to do with football, but it told us all we need to know about football journalism today.
As the Atlantic reminded us, citing a comment by George Orwell from 1946 (yes 76 years ago), "Nothing is gained by teaching a parrot a new word.  What is needed is the right to print what one believes to be true, without having to fear bullying or blackmail from any side." 
Do these journalists who pour out this identical format football reporting day after day, and who are utterly afraid ever to criticise anything a referee does, and who dare not mention how many times Arsenal have had the same referee over and over again, believe what they are writing?  I doubt it very much.
But they are parrots.   And let us constantly remember, "Nothing is gained by teaching a parrot a new word."