.
For the best online casino action off the field, visit our friends at CasinoShorts.com   Play the latest online slots and blackjack for free or real money.
---
Just how well do you know your Arsenal history?  
The Arsenal History Society is publishing the most comprehensive history of Arsenal in the 1930s ever.   You can find a full index to all the articles to date on the Society's web site, but here are the most recent…
---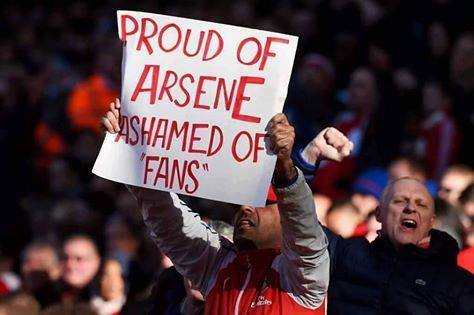 The anniversaries of the day
25 September 1909: Arsenal's keeper Hugh MacDonald was injured in 3-2 victory over Chelsea.  Despite the fact that the injury left him seriously immobile he played in the next game and conceded 7.  See also here.
25 September 1911: Man U beat Swindon 8-4 in Charity Shield.  The gate money used to help the survivors of the Titanic (one of a handful of anniversaries here that have only tenuous links to Arsenal but I think it worth mentioning).
25 September 1935: Bernard Joy's first game in a friendly.  He played throughout his career as an amateur, and played his first league game in April 1936.
25 September 1963: Arsenal beat Staevnet 7-1 in Fairs Cup. Joe Baker and Geoff Strong each scoring three.  It was Arsenal's first away game in Europe.
25 September 1991: Ian Wright's first game: Leicester 1 Arsenal 1 in the league cup.  He scored, naturally.  Arsenal won the second leg 2-0, with Wright scoring again.
25 September 1995: Dave Bowen died.  After managing Wales he re-joined Northampton between 1969 and 1972 as general manager, and later secretary, while also working in journalism (as a reporter for the People) and bookmaking, before finally retiring.  A stand at the Sixfields Stadium is named after him.
25 September 2004:  The 0-1 away defeat of Man City made it 6 wins and 1 draw in the league. Cole scored the goal.  This was also the final match of the longest unbeaten away sequence in league football: 27 games from 5 April 2003.
25 September 2008: Untold Arsenal predicted that Arsenal would sign a midfielder for £40m.  On 2 September 2013 Arsenal signed Mesut Ozil.
---
You can find 5000 Arsenal anniversaries arranged day by day on the Arsenal History Society site.
---
And we're on Twitter @UntoldArsenal and on Facebook (UntoldArsenalToday)
Comments, History, copyright etc etc Untold Arsenal was set up by in January 2008 as a mechanism for countering the eternally negative comments of other bloggers. Articles are written by those who feel drawn to the site's position vis a vis Arsenal FC.  The site is owned by Websites and Blogs Ltd., Hamilton House, Earlstrees Ct., Earlstrees Rd., Corby, Northants NN17 4HH. Articles that appear on this site are copyright (c) Websites and Blogs 2008 to 2016. If you wish to quote a small amount of an article you are free to do so provided you only quote under 5% of the total article.  It is kind if you state the page the article came from giving the URL in full and cite the name of the author.  To quote more than this without written permission would be a breach of the 1998 Copyright Designs and Patent Act.   Websites and Blogs Ltd   and the author will take action to protect copyright material from unfair reproduction or exploitation.   Details of how and why we publish some comments and not others are contained in our Comments page (see the link under "Pages" on the left).
If you have an article you would like considered for publication please email it to Tony.Attwood@aisa.org