.
---
.
.
Latest tales from Untold Arsenal and the Arsenal History Society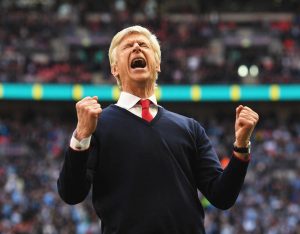 Arsenal v Leicester: how exactly do the teams compare with our position last season
Arsenal v Leicester: a shocking home and away comparison, and excellent injury news
Arsenal v Leicester Wed 26 April 2017 – The Match Officials. 80% of wrong decisions will be against Arsenal.
.
Arsenal Anniversaries: the Arsenal company founded, the first FA Cup win, the last league game before moving to Highbury 
26 April 1893: Sevenoaks 0 Arsenal 11.   This was part of the programme of building towards the launch of Arsenal's league career in September, but as the score suggests, local teams were not really up to Arsenal's strengths.
26 April 1899:  Woolwich Arsenal 3 Woolwich League 0.  This is one of those tantalising  friendlies which exist in the results, but for which we have no information.  Charlton (formed 1905) certainly played in the Woolwich League for a few years, and the League's existence suggests a multiplicity of clubs in the area.
26 April 1910  With the original limited Woolwich Arsenal company dissolved on 25 April, and a new company bearing the same name as the old one came into existence on this. This company still trades today and continues to carry out its business as Arsenal FC.
26 April 1913: Arsenal 1 Middlesbrough 1; after a disastrous season Woolwich Arsenal played their last game at the Manor Ground as Arsenal were relegated for the only time in their history. Stonley scored the last Arsenal goal in Plumstead; it was his only goal in Plumstead.  3000 turned up for this final match.  Also here     It was Jo Shaw's testimonial and the amount he was to be paid was enhanced by the directors, due to the smallness of the crowd.   
26 April 1926: Arsenal 5 Hibernian 0. Last game for John Alex Mackie.  He played 108 league games for the club, 119 overall, before moving to Portsmouth, and later Northampton, ending his career at the outbreak of war.
26 April 1930.  Arsenal won their first ever F.A. Cup 2-0 v Huddersfield as Arsenal played Chapman's previous employers.  It was the final remembered for the Zepplin flying overhead, and because it involved Chapman's present and past employers playing each other.  It was also the first final in which the managers led their teams onto the pitch.  See our new commemorative article Celebrating the anniversary of Arsenal's first ever FA Cup win on 26 April 1930 
26 April 1952: Manchester United 6 Arsenal 1.  Last game for Reg Lewis. His career was hampered by injuries and he retired having played 176 games scoring 116 goals. He went on to run a pub and work in insurance.   .
26 April 1958: Last game for Mike Tiddy.  Preston 3 Arsenal 0.  His career was shortened by repeated injury, and eventually Arsenal brought in Joe Haverty as a replacement.  Mike moved on to Brighton and Hove Albion.
26 April 1965: Man U 3 Arsenal 1 ended the season with Arsenal 13th after just two wins in the last 10.  George Eastham scored a penalty for Arsenal.
26 April 1971: Leeds 1 Arsenal 0.  0-0 after 90 minutes, Charlton was obviously offside as he took the ball and shot in injury time.  The shot hit the post, ran along the line as Charlton ran into McNab and the ball went in.  With Arsenal players outraged both by the off-side and the foul on McNab the police came onto the pitch and led the ref away.  Arsenal were now one point behind Leeds.
26 April 1975:  Arsenal 1 Tottenham 0.  The only win in the last five as Arsenal ended the season in 16th.  Kidd scored the goal (his 19th of the season) in a far from full Highbury.  Arsenal lost the final match 0-1 to West Ham.
26 April 1980: Arsenal 1 WBA 1.  Stapleton scored his 13th of the season.  Better form could have given Arsenal 3rd instead of 4th at the end of the season, but Arsenal won just one of the last six, and scoring just five goals in those games, while letting in eight.
26 April 1986: Arsenal 2 WBA 2.  This draw in front of just 14,843 made it one win in eight.  Robson and a penalty from Allinson gave Arsenal their goals.
26 April 2008: Perry Groves was arrested in Colchester and issued with a fixed penalty notice for a Section 5 public order offence of using abusive and insulting words and behaviour, likely to cause harassment.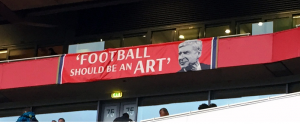 The novel "Making the Arsenal" by Tony Attwood which describes the events of 1910, which created the modern Arsenal FC, is now available for the first time on Kindle.  Full details are here.
Also available on Kindle, "Woolwich Arsenal: the club that changed football" the only comprehensive history of the rise of Arsenal as a league club, and the attempts to destroy the club, from within and without.   For full details please see here.
Both books are also available as paperbacks.  Please see here.
The picture above is of The Untold Arsenal Banner is on permanent display inside the Emirates Stadium
If you appreciate what we do and would like to help Untold Arsenal, please…
Follow us on Twitter @UntoldArsenal
Follow us on Facebook (UntoldArsenalToday)
---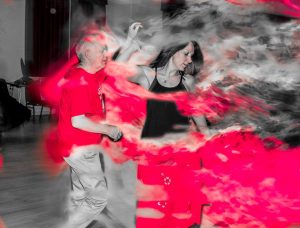 .
For all enquiries about Untold Arsenal and the AISA Arsenal History Society please contact Tony Attwood at Tony@schools.co.uk
Just in case you are interested, we also publish the Bob Dylan site Untold Dylan
And some of us like dancing too.