—————
We're on Facebook and Twitter (@UntoldArsenal).  
Please like us and share to spread the word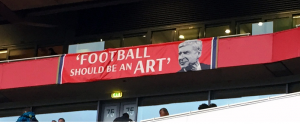 .
.
Untold Arsenal: the latest
Derby literally took the fight to Arsenal with O'Hare at one stage punching and kicking Graham repeatedly.  As players tried to pull O'Hare off, the referee checked with the linesman and then spoke to Gemmill and Simpson.  It was that sort of display.
Today's Untold Tale
Other Untold Tales told of late
The Untold Books
Woolwich Arsenal the club that changed football, is now available on Kindle at £9.99.  For more details and to buy a copyplease click here or go to Amazon Kindle and search forWoolwich Arsenal.
Forthcoming titles:
Danny Karbassiyoon – what's it like?  By Danny Karbassiyoon
Arsenal: The Long Sleep 1953-1970.  By John Sowman.  Introduction by Bob Wilson.
Anniversaries – the full list of anniversaries can be found here
28 November 1895:

Sidney Hoar born in Bedfordshire.  

He then joined the army and served in France before being invalided out after a gas attack. However he did fully recover and returned to play for Luton after the war.   In 1924: Sidney Hoar was purchased from Luton by Arsenal for £3000 by Leslie Knighton, who 23 years later claimed that at the time he was prohibited from buying anyone for over £1000).

28 November 1925: Arsenal 2 Sunderland 0.  Arsenal 5th consecutive win – a sequence which included 10 goals in those five games for 

Jimmy Brain

who scored 34 goals in 41 games in total in the season.  The sequence also included five goals from Charlie Buchan.

28 November 1927: 

Alf Baker's only international appearance. Rather unusually Arsenal did not have to play on this day.  England lost 1-2 to Wales at Burnley.  England ended the home championship bottom of the table with no points, while Wales came top, winning two and drawing the third game.

28 November 1931: Arsenal 6 Liverpool 0 – Division 1.   Jack 2 Lambert 3 Hulme 1. It was the start of a four match unbeaten run in which Arsenal scored 14 goals.

28 November 1934: 

Another rare outing for Norman Sidey in Arsenal 4 Manchester City 0 played at Highbury in front of 10,888.  Arsenal won the Charity Shield for the second year running

28 November 1937:

 Racing Club de Paris 0 Arsenal 2

28 November 1951:

Arthur Milton's

only international appearance at football.  He played six test matches for England at cricket.  Only 12 men played for England at both cricket and football (excluding wartime games).  Three of them

Andy Ducat, Wally Hardinge, Arthur Milton, were Arsenal men.

28 November 1956: 

John Barnwell became a professional with Arsenal.  

After playing as an amateur for Bishop Auckland he moved to Arsenal in 1955 turned pro in 1956 and started playing for the first team in the match against Sunderland on 13 April 1957.

28 November 1962:

 Arsenal 12 Ford United 0 in FA Youth Cup.  

Ford United were an early incarnation of the club now known as Redbridge FC.  Ford played in the Aetolian League which they won twice, but by 1995 the club was in serious financial difficulty, until Sky Sports was signed up as a sponsor thus rescuing the club.  

28 November 1964: 

Last game for John Snedden.  

He joined Charlton Athletic for £150,000 in March 1965 and towards the end of his career went to South Africa.

28 November 1970: Arsenal 2 Liverpool 0.  League match 19 of the first Double season.  Graham and Radford scored.

28 November 1990: Arsenal 2 Man U 6.  League Cup.   Arsenal were unbeaten in the league, second in the table and 12 points ahead of Man U in 7th.  Man U had only won two of their last six in the league, but as Man U took the league, Arsenal seemed to say, "we'll give you that; we'll have the league".

28 November 1999: Henry scored two goals in one game for the first time in a match that ended Arsenal 2 Derby 1.  It meant Arsenal had won all three of their November league games and were unbeaten in six.

28 November 2012: The month ended with 1-1 draw to Everton making it 3 draws 1 win and 1 defeat in the month.
————–
Meanderings from the History Society….
And we're on Twitter @UntoldArsenal and on Facebook (UntoldArsenalToday)
Editorial note: If you have an article you would like considered for publication please email it to Tony.Attwood@aisa.org
Comments
Details of how and why we publish some comments and not others are contained in our Comments page (see the link under "Pages" on the left).
History, copyright etc etc Untold Arsenal was set up by Tony Attwood in February 2008 as a mechanism for countering the eternally negative comments of other bloggers. Articles are written by those who feel drawn to the site's position vis a vis Arsenal FC.  The site is owned by Websites and Blogs Ltd., Hamilton House, Earlstrees Ct., Earlstrees Rd., Corby, Northants NN17 4HH. Articles that appear on this site are copyright (c) Websites and Blogs 2007 to 2015. If you wish to quote a small amount of an article you are free to do so provided you only quote under 5% of the total article.  It is kind if you state the page the article came from giving the URL in full and cite the name of the author.  To quote more than this without written permission would be a breach of the 1998 Copyright Designs and Patent Act.   Websites and Blogs Ltd   and the author will take action to protect copyright material from unfair reproduction or exploitation.
Follow us on Twitter @Untold Arsenal
Likes
(

4

)
Dislikes
(

2

)