.
For the best online casino action off the field, visit our friends at CasinoShorts.com   Play the latest online slots and blackjack for free or real money.
---
---
---
During February some of the regular home page features will be missing due to the fact that the publisher is also missing.
What passes for a normal service on this site may be resumed at some stage in the future.
Please do note that the notes on comments have been updated of late.
---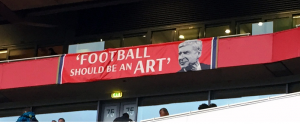 If you appreciate what we do and would like to help Untold Arsenal, please
Follow us on Twitter @UntoldArsenal
Follow us on Facebook (UntoldArsenalToday)
---
The books:
"Woolwich Arsenal the club that changed history" is available both via Kindle and in paperback.  For the Kindle editions please go straight to the Kindle shop.  Sales of the paperback will resume in late February.
"ARSENAL: The Long Sleep 1953-1970" by John Sowman; foreword by Bob Wilson is now available to purchase on line as book or Kindle version at
www.arsenallongsleep.co.uk