.
---
…
Arsenal History
The series on Arsenal in the 1930s is complete and the first four articles in the series have now been completely revised and updated
1: Life in 1930 and winning the first major trophy.
2: The cup winners who dropped out and the players who came in
3: How Chapman put his triumphant 1931 team together.
4: September 1930; played 8 won 7 drawn 1.
Arsenal History Books on Kindle
The novel "Making the Arsenal" by Tony Attwood which describes the events of 1910, which created the modern Arsenal FC, is now available for the first time on Kindle.  Full details are here.
Also available on Kindle, "Woolwich Arsenal: the club that changed football" the only comprehensive history of the rise of Arsenal as a league club, and the attempts to destroy the club, from within and without.   For full details please see here.
Both books are also available as paperbacks.  Please see here.
---
.
The Anniversaries: Losing out on the title to Man City – before they are relegated 
29 March 1919: Clem Voysey played his first match listed as "Newman" on the team sheet in a pre-season friendly.  Later in his career there were two investigations into his contractual arrangements at Arsenal and the club was found guilty of paying a "signing on" fee.
29 March 1930: Arsenal 4 Blackburn 0.  In the nine remaining league games after this Arsenal had only one win – although the fact that Arsenal were in the Cup Final for the second time undoubtedly influenced everyone's approach to the games.
29 March 1937: Stoke 0 Arsenal 0 made it two 0-0 draws and two 1-1 draws in the last four games and seven draws and three wins in last 10.  Arsenal were still top but eventually came third in the league following an end of season burst by Man City who won the title.  The following season Man City were relegated.  It was the first game for Arthur Biggs.
29 March 1954: Arsenal beat Chelsea in the London Challenge Cup to win the trophy for the sixth time.  The competition, which Arsenal had first entered in 1908 continued until 1974.
29 March 1958: Portsmouth 5 Arsenal 4.  It was the second time in two months that Arsenal lost 4-5.  In between these two games Arsenal also beat Chelsea 5-4.  Bloomfield, Clapton and Nutt scored, along with an own goal.
29 March 1973: Marc Overmars was born in Emst, Holland.  He started 91 league games and came on nine times as a sub for Arsenal, scoring 25 league goals, before moving on to Barcelona.
29 March 1975: Last game for Bob McNab in a 1-1 draw with Stoke.  It was also the first game for Stapleton who went on to play 225 league games for Arsenal.  Kelly got the goal, with 26,852 in the crowd.
29 March 1986: After one defeat in 11 hopes were high for this game, but it ended Tottenham 1 Arsenal 0.  It was the start of three successive defeats in which Arsenal failed to score a single goal.
29 March 1994: PSG 1 Arsenal 1 Cup Winners Cup semi-final 1st leg.  After beating Standard Liege 7-0 Arsenal had played five CWC games this season and scored just four goals.
29 March 2006: After Arsenal beat Juventus in the Champions League the Daily Mirror ran the headline, "Absolutely Fabregas"
29 March 2011: Having unexpectedly re-signed as emergency cover Jens Lehmann played for the reserves against Wigan.  Arsenal lost 1-2.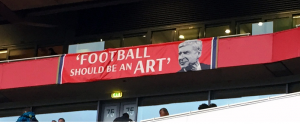 If you appreciate what we do and would like to help Untold Arsenal, please…
.
Follow us on Twitter @UntoldArsenal
Follow us on Facebook (UntoldArsenalToday)
---
For the best online casino action off the field, visit our friends at CasinoShorts.com   Play the latest online slots and blackjack for free or real money.
---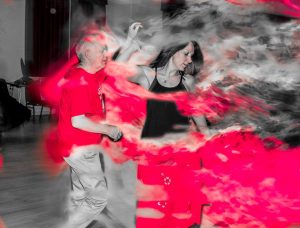 .
For all enquiries about Untold Arsenal and the AISA Arsenal History Society please contact Tony Attwood at TonyAttwoodofLondon@gmail.com
Just in case you are interested, we also publish the Bob Dylan site Untold Dylan
And some of us like dancing too.