.
For the best online casino action off the field, visit our friends at CasinoShorts.com   Play the latest online slots and blackjack for free or real money.
---
Untold Arsenal and the Arsenal History Society…  recent stories
The value of Arsenal's players is not what you think. Or at least not what we thought.
April / May 1937: Arsenal slip back and Man City triumph – for the moment
Football might be the biggest sport in the world but its management is chaotic
20 fake news stories created by UK's media plus three Arsenal transfer stories that are actually real.
Simple answers and the rejection of experts: the need for multiple scorer
The value of Arsenal's players is not what you think. Or at least not what we thought.
The Index of major articles about Arsenal players throughout the club's history:  A to K     L to Z
---
On this day…  Arsenal's first ever history published.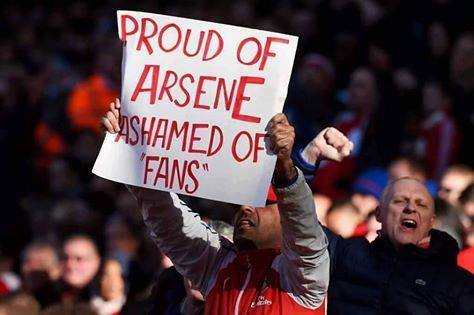 18 January 1896: Last game for Bob Buchanan.  He moved on to Southampton St Mary's of the Southern League and was part of their championship winning unbeaten season, and a second championship season, before moving on to Sheppy Utd.
18 January 1897:  Henry Boyd, Arsenal's most prolific goalscorer of all time sold to Newton Heath.  He scored 32 goals in 41 games between September 1894 and December 1896.
18 January 1908: Woolwich Arsenal made it 16 goals conceded in four games between Dec 31 and January 18 with a 0-4 away defeat to Manchester City.  A run of just two defeats in the last 11 games helped the club end the season 14th equal.
18 January 1960 – Arsenal lost to Rotherham United 0-2 in 3rd round of cup in a match played at Hillsborough after two replays.  Rotherham finished the season 8th in the second division that season.
18 January 1964: Arsenal 2 Fulham 2 (Baker, Strong).  John Barnwell's 151st and last game.  Although a highly talented player, he had the misfortune of playing for Arsenal during a very bleak period for the club.  
18 January 1975: Jeff Blockley sold to Leicester whom he rescued from relegation threat and became club captain and a firm favourite.  He later played for Notts County and in non-league football, before moving into business and running his own company.
18 January 1977:  Birmingham 3 Arsenal 3.  Francis of Birmingham and Macdonald both got hat tricks.  Arsenal then went four league matches without scoring a single goal.
18 January 1987: Arsenal 0 Coventry 0.  The game concluded a 17 match unbeaten run including 13 wins, as part of George Graham's first season. Arsenal finished fourth.
18 January 1995: Arsenal 0 Millwall 2.  FA Cup. Millwall finished the season 12th in the second division, Arsenal 12th in the first.  It was one of George Graham's darker moments as manager.
18 January 1999: Death of Reg (Horace) Cumner.  The Margate "academy" graduate had a very rapid rise to fame, but his career was interrupted by the war, after which he played for Notts County, Watford and Scunthorpe.  Coincidentally, like Jackie Henderson he then went on to play for Poole Town in Dorset.
18 January 2004: Henry used the instant free kick (without the whistle) approach to score in 2-0 away defeat of Villa.  Arsenal won 2-0, Henry scored both, and Arsenal went to the top of the league. The 22nd league match of the unbeaten season
18 January 2011: Ryo loaned to Feyenoord.  He showed enormous promise early on, but injuries led to a loss of form and he never made it at Arsenal. In 2015 he moved to  FC St. Pauli in the 2. Bundesliga.
18 January 2011: Jay Emmanuel Thomas loaned to Cardiff.  After one league appearance for Arsenal he went on to Ipswich and Bristol City for whom he played 82 league games before moving on to QPR.
18 January 2013: Theo Walcott signed a new long term deal, but one year later his progress was halted by an injury that took him out of football for 12 months.  It was upon his return he started to play some games as centre forward, scoring the opening goal in the 2015 Cup Final.
18 January 2014: Arsenal 2 Fulham 0 making it five straight wins for the club.  Although the run continued to eight undefeated including six wins, the subsequent defeat 5-1 to Liverpool came to define the season.
18 January 2015: Manchester City 0 Arsenal 2.  It was a match which stunned critics of Arsenal, not just for Arsenal's victory (Giroud and Cazorla scored) but the style of play in which Arsenal conceded possession to Man C for much of the game.
From the Arsenal History Society  
The Arsenal History Society publishes numerous series of articles exploring different aspects of Arsenal's history.   You can find an index to all the series to date on the Society's web site.
Here are some of the latest series…
The books:
"Making the Arsenal" and "Woolwich Arsenal the club that changed history" are available both via Kindle and in paperback.  For the Kindle editions please go straight to the Kindle shop, for paperback editions and more information about the books please click here.
"ARSENAL: The Long Sleep 1953-1970" by John Sowman; foreword by Bob Wilson is now available to purchase on line as book or Kindle version at
www.arsenallongsleep.co.uk
---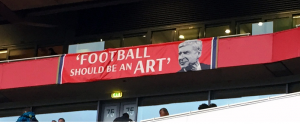 The Untold Arsenal Banner is on permanent display inside the Emirates Stadium