.
---
.
.
I'm not sure if you heard the news about yesterday's match but…
And from the Arsenal History Society – the rather murky and dark tale of Arsenal's deepest ever crisis in 1910.
The series starts with How Arsenal fell from grace.   We have just published part 7.
.
Arsenal Anniversaries: Allison takes over as Arsenal's third manager in three years.  
 



28 May 1900: Frank Lloyd transferred to Aston Villa, after just one season with Arsenal in which he played 18 league games and scored three goals.  His transfer date is also quoted as 26 May in some quarters.
28 May 1914: Frank Bradshaw signed from Everton.  He played in the final pre-war season and then in the four seasons immediately after the war totalling 132 league games with 14 goals.
28 May 1934: George Allison became the manager of Arsenal.  Upon the sudden death of Herbert Chapman, Allison had acted as middle-man between the board of Jo Shaw.  Shaw immediately (and seemingly happily) returned to his duties with the reserves at the end of his triumphal season, and Allison took on the role, ending after the first post-war season.
28 May 1937: Reg Lewis made first senior appearance in a friendly v Copenhagen and scored twice as Arsenal won 4-1.  His scoring knack continued through his time at Arsenal and he ended his career with 103 league goals in 154 games.
28 May 1956: Johnny Petts signed as a professional.  Although he stayed at the club for five years he only made 32 appearances before moving on to Reading.
28 May 1976: Jimmy Rimmer made his only appearance for England, in a 3-2 win against Italy in New York
28 May 1999: Oleg Luzhny joined Arsenal for £1.8m from Dynamo Kyiv. He had been the captain of the side that got to the semi-finals of the 1999 Champions League, beating Real Madrid and Barcelona en route.
28 May 2013: Kyle Ebecilio to FC Twente on a free transfer.  He had come to Arsenal from Feyenoord and never played for the Arsenal first team but played for the Netherlands at every level from under 16 to under 21.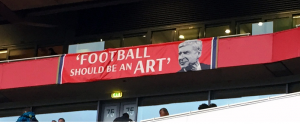 The novel "Making the Arsenal" by Tony Attwood which describes the events of 1910, which created the modern Arsenal FC, is now available for the first time on Kindle.  Full details are here.
Also available on Kindle, "Woolwich Arsenal: the club that changed football" the only comprehensive history of the rise of Arsenal as a league club, and the attempts to destroy the club, from within and without.   For full details please see here.
Both books are also available as paperbacks.  Please see here.
The picture above is of The Untold Arsenal Banner is on permanent display inside the Emirates Stadium
If you appreciate what we do and would like to help Untold Arsenal, please…
Follow us on Twitter @UntoldArsenal
Follow us on Facebook (UntoldArsenalToday)
---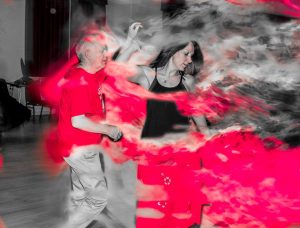 .
For all enquiries about Untold Arsenal and the AISA Arsenal History Society please contact Tony Attwood at Tony@schools.co.uk
Just in case you are interested, we also publish the Bob Dylan site Untold Dylan
And some of us like dancing too.