.
---
.
.
Untold Arsenal
 In case we ever have tech problems again, please follow us on Facebook – it's where we go when things go wrong.  
@UntoldArsenalToday
.
.
—————————–
.
Above: From left to right Rt Hon Jeremy Corbyn MP, Tony Attwood, Philippa Dawson (great grand daughter of Woolwich Arsenal's first chairman).  On the far right the then chair of AISA.
The Index of Indexes
 ———————
Recent Posts
Untold Social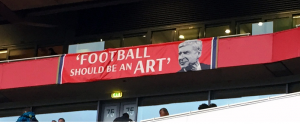 Arsenal Anniversaries: 
20 July 1943: Bob McNab born.  From 1963 to 1966 he played 68 games for Huddersfield Town before moving on to Arsenal.
20 July 1984: John Kay sold to Wimbledon for £25,000, after 14 games for Arsenal.  After 63 league games for the Dons he went on to Sunderland where he played
over 200 times.  He finished his career in 1999 with Scarborough.
20 July 1993: Eddie McGoldrick's first match – a friendly v Orient.  He had played 147 matches for Crystal Palace where he had played alongside Ian Wright and went on to play 57 games for Arsenal.
20 July 1998: Uefa approved Arsenal's application to stage Champions League games at Wembley.  The move allowed over twice as many people to see the games as would be possible at Highbury, and provided proof that the club could draw in enough support to fill the proposed new stadium.
20 July 2003: Gael Clichy signed from Cannes for whom he had played 15 times having graduated to the first team, after two years in the junior teams.  Although the club was also the launch pad for such players as Zinedine Zidane, and Patrick Vieira, it was wound up on July 1st 2014 because of its financial situation.
20 July 2004: Martin Keown sold to Leicester City having won the league and FA Cup three times each plus the Cup Winners Cup.  He played 17 times for Leicester and then five for Reading before retiring.
20 July 2013: Andre Santos transferred from Arsenal to Flamengo after a short loan spell with Grêmio.  He played 28 times for Flamengo before moving on to Goa.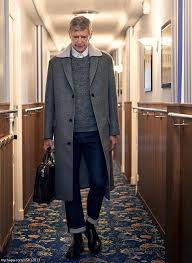 Among the series we've published
The First League Season, including a review of each player who played in that season
Arsenal day by day – over 5000 anniversaries of the club
Arsenal Managers – from Royal Arsenal to Mr Wenger
Arsenal's name and how it changed
Anti-Arsenal – those who try to put us down throughout history
.
The novel "Making the Arsenal" by Tony Attwood which describes the events of 1910, which created the modern Arsenal FC, is now available for the first time on Kindle.  Full details are here.
Also available on Kindle, "Woolwich Arsenal: the club that changed football" the only comprehensive history of the rise of Arsenal as a league club, and the attempts to destroy the club, from within and without.   For full details please see here.
Both books are also available as paperbacks.  Please see here.
The picture "Football should be an art" is of The Untold Arsenal Banner is on permanent display inside the Emirates Stadium
If you appreciate what we do and would like to help Untold Arsenal, please…
Follow us on Twitter @UntoldArsenal
Follow us on Facebook (UntoldArsenalToday)
---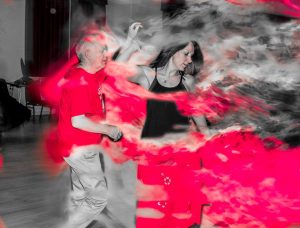 .
For all enquiries about Untold Arsenal and the AISA Arsenal History Society please contact Tony Attwood at Tony@schools.co.uk
Just in case you are interested, we also publish the Bob Dylan site Untold Dylan
And some of us like dancing too.