—————
We're on Facebook and Twitter (@UntoldArsenal).  
Please like us and share to spread the word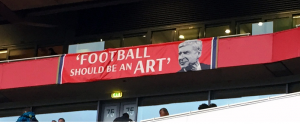 .
.
Untold Arsenal: the latest
Derby literally took the fight to Arsenal with O'Hare at one stage punching and kicking Graham repeatedly.  As players tried to pull O'Hare off, the referee checked with the linesman and then spoke to Gemmill and Simpson.  It was that sort of display.
Norwich v Arsenal 
Other Untold Tales told of late
The Untold Books
Woolwich Arsenal the club that changed football, is now available on Kindle at £9.99.  For more details and to buy a copyplease click here or go to Amazon Kindle and search forWoolwich Arsenal.
Forthcoming titles:
Danny Karbassiyoon – what's it like?  By Danny Karbassiyoon
Arsenal: The Long Sleep 1953-1970.  By John Sowman.  Introduction by Bob Wilson.
Anniversaries – the full list of anniversaries can be found here
29 November 1890

 Jimmy Charteris had his leg broken  in two places in a scratch match

played in frost and snow and consequently never played again highlighting the awful consequences of playing during a singularly bleak winter

29 November 1893:

James Boyle signed from Celtic.  He

played his first game against Vale of Leven on 24 January 1891

.  

  He also won a cup medal when he played in the Glasgow Cup Final in 1891, Celtic's first major honour.   He seems to have been one of the many engineers who travelled south looking for work at the Woolwich factories.

29 November 189

6: Joseph Powell died after breaking his arm in a match at Kettering, as a result of tetanus and blood poisoning.  

After his death Arsenal played a friendly against Aston Villa on 7 December 1896. The proceeds of the match, £137 8s 6d (about £12000 in today's money) were given to his widow who was pregnant with their second child.

29 November 1902:

 

On this day Arsenal organised an archery competition and raised about £1,200.  To put his into perspective, the total income from the 1901-02 season was £5600 largely because the board sold set about 80,000 at 6d each.    The police advised the club that they were organising a lottery, which was illegal, and  Arsenal's manager, Harry Bradshaw, was charged, found guilty, and fined £5.   Woolwich Arsenal, though kept the proceeds from the "tournament".

29 November 1899:

Alexander Main début in friendly v Eastbourne.  Having played for four Scottish clubs in the previous season he travelled south and signed for Woolwich Arsenal.  His first league game was

25 December 1899 away to Lincoln.  

29 November 1913:

 First appearance for Robert Benson.  

He had played 19 times for Southampton before leaving to move to Sheffield United (then in the First Division) for a fee once again of £150 and played for them 283 times before joining Arsenal.

29 November 1924:

First appearance by Sidney Hoar away to Cardiff – a 1-1 draw.  Arsenal were a comfortable 11th in the league after this game, but a disastrous second half of the season saw them only just miss relegation.

29 November 1930: 

Chelsea 1 Arsenal 5  The third game in four that Arsenal score five.  Across these four games the scorers included Lambert (7), Jack (5), Bastin (4).

29 November 1946:

 First appearance for Joe Mercer.  

Everton, his previous club, did all they could to stop him going back to say goodbye to friends at the club, even though the player continued to live in the north west and just went to Arsenal for games!

29 November 1947

: After 17 games without a defeat Arsenal lost 0-1 to Derby.  Despite the result Arsenal were still five points clear at the top of the league.

29 November 1967:

 Colin Addison sold to Sheffield Utd.  He later became a manager, working with

Hereford, Durban City, Notts County, Newport County, Al-Ahli, Celta Vigo, WBA, Athletico Madrid, Cadiz, Hereford Utd, Al Arabi, Badajoz, Merthyr Tydfil, Scarborough, Yeovil Town, Swansea City, Forest Green Rovers, and Barry Town

29 November 1983: Arsenal lost to Walsall 1-2.  

Ian Allinson

made his debut after moving from Colchester United in October. Alan Sunderland made his final appearance before moving to Ipswich Town in February 1984.  The defeat was effectively the last straw in Terry Neill's managerial reign.

29 November 1998: "Perhaps we gave our fans too much by winning the Double. Once you've eaten caviar, it is difficult to go back to sausages." Arsène Wenger.

29 November 2006

 After a fine September/October which included five consecutive wins, the 2-1 defeat to Fulham makes it 1 win, 2 draws and 3 defeats in last six , after which the AAA declare Song was not fit to wear the shirt

29 November 2009: Arsenal lost 0-3 at home to Chelsea, having lost 0-1 to Sunderland the previous week.  Curiously the next two defeats were in consecutive matches in January, and then it happened for the fourth time – two consecutive defeats in April.

29 November 2011: Arsenal went out of league cup 0-1 to Man City.  Arsenal played Man C three times in the season, all ended 1-0, twice to Man C and once to Arsenal.
————–
Meanderings from the History Society….
And we're on Twitter @UntoldArsenal and on Facebook (UntoldArsenalToday)
Editorial note: If you have an article you would like considered for publication please email it to Tony.Attwood@aisa.org
Comments
Details of how and why we publish some comments and not others are contained in our Comments page (see the link under "Pages" on the left).
History, copyright etc etc Untold Arsenal was set up by Tony Attwood in February 2008 as a mechanism for countering the eternally negative comments of other bloggers. Articles are written by those who feel drawn to the site's position vis a vis Arsenal FC.  The site is owned by Websites and Blogs Ltd., Hamilton House, Earlstrees Ct., Earlstrees Rd., Corby, Northants NN17 4HH. Articles that appear on this site are copyright (c) Websites and Blogs 2007 to 2015. If you wish to quote a small amount of an article you are free to do so provided you only quote under 5% of the total article.  It is kind if you state the page the article came from giving the URL in full and cite the name of the author.  To quote more than this without written permission would be a breach of the 1998 Copyright Designs and Patent Act.   Websites and Blogs Ltd   and the author will take action to protect copyright material from unfair reproduction or exploitation.
Follow us on Twitter @Untold Arsenal
Likes
(

4

)
Dislikes
(

2

)