.
For the best online casino action off the field, visit our friends at CasinoShorts.com   Play the latest online slots and blackjack for free or real money.
 The anniversary of the day Arsenal's secretary wrote to request that the club might play its first ever game.   See the anniversary files below…
36 consecutive passes leading up to the second goal and the feelgood factor rises
CL Basel – Arsenal1-4 : A Lucas hattrick and top of the group!
Basel v Arsenal: the teams, the stats, the preview
Ref Review : Arsenal – Bournemouth
We all know November is Arsenal's worst month. But what about December?
It looks like the squad is growing
---

From the Arsenal History Society  
The books:
"Making the Arsenal" and "Woolwich Arsenal the club that changed history" are available both via Kindle and in paperback.  For the Kindle editions please go straight to the Kindle shop, for paperback editions and more information about the books please click here.
"ARSENAL: The Long Sleep 1953-1970" by John Sowman; foreword by Bob Wilson is now available to purchase on line as book or Kindle version at
www.arsenallongsleep.co.uk
The On-line series:
Arsenal in the 30s, Arsenal in the 70s, the first Arsenal season etc etc etc
The Arsenal History Society publishes numerous series of articles exploring different aspects of Arsenal's history.   You can find an index to all the series to date on the Society's web site.  Here are some of the latest pieces…
---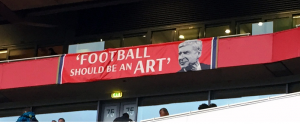 The Untold Arsenal Banner is on permanent display inside the Emirates Stadium
---
From the anniversary files: remembering the tragic death of the great Jack Lambert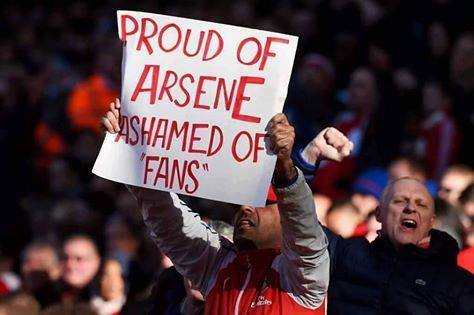 7 December 1886: The most likely date for Eastern Wanderers to have agreed to play Dial Square in what was to be the forerunner of Arsenal's  first match
7 December 1889: Royal Arsenal lost 1-5 to Swifts ending the club's first FA Cup run.  Swifts had reached the cup semi-finals in 1874, 1876 and 1886.  In 1890 they merged with Slough Albion & Young Men's Friendly Society, to form Slough FC which later became Slough Town.
7 December 1896, Arsenal 1 Aston Villa 3.  This was a benefit match for Joe Powell's family after he died having been injured playing for Arsenal against Kettering.
7 December 1903: Arsenal lost 3-1 at home to Millwall Ath in the final season of Arsenal in the London League Premier Division.  It was Arsenal's first defeat in the League.  The crowd was given as "Moderate".
7 December 1909: Henry Norris, acting as Mayor of Fulham, helped the Church Commissioners save face after there was public uproar over the Church's decision to rent its land in a residential area to an oil storage company.  The event undoubtedly led to a rapport which Norris used in his favour when renting Highbury.
7 December 1911: Ronnie Rooke born.  He started out with Crystal Palace in the Third Division South, playing 18 games and scoring four times before going to Fulham in the Second Division in 1936 scoring 57 goals in 87 league games, including all the goals in Fulham 6 Bury 0 in the FA Cup.
7 December1912: League debut Frederick Groves v Derby.  He had played for Barnet Albion and Glossop North End before signing as an amateur player in August 1912, turning pro 14 months later.
7 December 1914:  Having entered the competition for the first time in 1908/09 Arsenal reached the final of London Challenge Cup for first time, losing 1-2 to Millwall.  
7 December 1932: David Jack's final cap for England – he played nine times for his country and scored three goals whereas with Arsenal he played 113 games and scored 181 goals.
7 December 1939: Ian Ure born in Ayr.  He played for the now defunct Ayr Albion and then Dundee and as a member of their championship side which then reached the semi-final of the European Cup and is inducted into their hall of fame.  He also played for Scotland, in the team that beat Spain 6-2 at the Bernabeu.
7 December 1940: Jack Lambert (Arsenal's reserve coach) died in car accident aged 38.  He had played 143 league games for Arsenal and scored an amazing 98 league goals making him the most prolific goalscorer who played over 100 games, in Arsenal's history.
7 December 1946: Second and last game for Cyril Grant.  Cyril fared a little better at Fulham, his next club before moving on in March 1948 to Southend United of the Third Division South where he was twice top goal scorer. He stayed there until the end of his league career aged 35 and scored 64 goals in 183 matches before moving on to Gravesend & Northfleet.
7 December 1974: Carlisle 2 Arsenal 1.  It was Alex Cropley's first game after his transfer from Hibs, and is remembered for what the press called an "eight man brawl" which was broken up by police officers entering the field of play as the ref looked on helplessly.
7 December 2002: Man U 2 Arsenal 0.  After scoring in 47 consecutive games Arsenal failed to score.
7 December 2004: Arsenal 5 Rosenburg 0.  Arsenal had already qualified for next phase of the competition, but saw no need to take it easy.  The goals came from Reyes, Henry, Fabregas, Pires and Van Persie.