—————
Over 6.25 million page views in the past year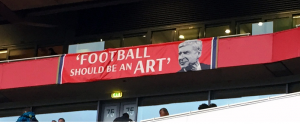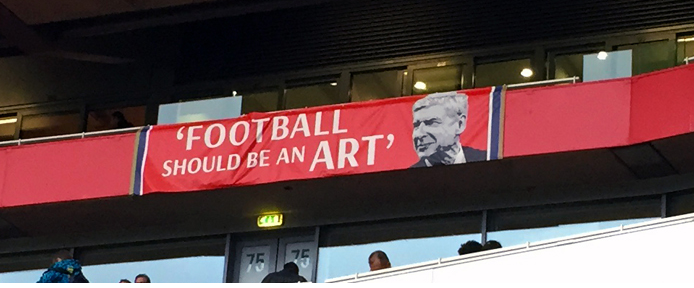 The Untold Arsenal Banner is now on permanent display inside the Emirates Stadium
---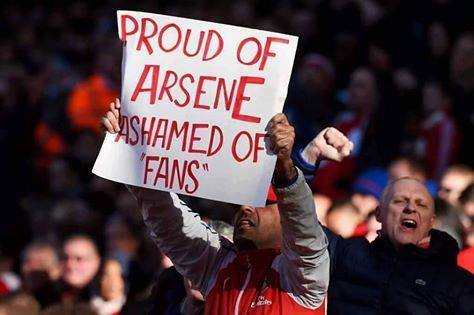 Not one of ours but we support this completely
On this page:
Honouring the 28 Originals.  All the men who played in our first league season.
A selected anniversary from beyond football and a nice picture of the stadium and a train.
Today's Arsenal anniversaries and the Insult of the Day
A list of the most recent posts from Untold and the Arsenal History Society
Details of all the the books Untold Arsenal has published
The latest… 
Untold Arsenal has published five books on Arsenal – all are available as paperback and three are now available on Kindle.  The books are
The Arsenal Yankee by Danny Karbassiyoon with a foreword by Arsene Wenger.
Arsenal: the long sleep 1953 – 1970; a view from the terrace.  By John Sowman with an introduction by Bob Wilson.

Woolwich Arsenal: The club that changed football.

 By Tony Attwood, Andy Kelly and Mark Andrews.

Making the Arsenal:

a novel by Tony Attwood.
The Crowd at Woolwich Arsenal by Mark Andrews.
You can find details of all five on our new Arsenal Books page
————————–
And we're on Twitter @UntoldArsenal and on Facebook (UntoldArsenalToday)
Comments, History, copyright etc etc Untold Arsenal was set up by in January 2008 as a mechanism for countering the eternally negative comments of other bloggers. Articles are written by those who feel drawn to the site's position vis a vis Arsenal FC.  The site is owned by Websites and Blogs Ltd., Hamilton House, Earlstrees Ct., Earlstrees Rd., Corby, Northants NN17 4HH. Articles that appear on this site are copyright (c) Websites and Blogs 2008 to 2016. If you wish to quote a small amount of an article you are free to do so provided you only quote under 5% of the total article.  It is kind if you state the page the article came from giving the URL in full and cite the name of the author.  To quote more than this without written permission would be a breach of the 1998 Copyright Designs and Patent Act.   Websites and Blogs Ltd   and the author will take action to protect copyright material from unfair reproduction or exploitation.   Details of how and why we publish some comments and not others are contained in our Comments page (see the link under "Pages" on the left).
If you have an article you would like considered for publication please email it to Tony.Attwood@aisa.org
Likes
(

18

)
Dislikes
(

4

)