.
---
.
.
.
The Anniversaries:  The first game as "The Arsenal"
23 April 1898: Last appearance for John Caldwell.  He then moved on with two other players to Brighton United.  He played 93 times in the League for Woolwich Arsenal and scored twice.
23 April 1902: Arsenal 0 Tottenham 0. Southern Professional Charity Cup.  Tottenham had won the FA Cup in 1901 but were not in the League, so this competition was an opportunity for the two old rivals to meet.
23 April 1910: Arsenal's season ended with a 1-3 home defeat to Preston.  Arsenal finished 18th in the league with the 19th and 20th clubs being relegated.  Chelsea gained two points fewer than Arsenal but had a better goal average so the finish was nail biting to the last.
23 April1913: Robert ("Bobby") Davidson born.  He played for Saint Johnston against Arsenal in a friendly in September 1934 and was selected for the Scottish League team a few weeks later.  Arsenal offered £4,000 and on 1st February 1935 he moved to Arsenal.
23 April 1914: Although as yet not officially sanctioned, Arsenal played their first match under the new name of The Arsenal.  The board accepted the special resolution to officially change the name but the name was not formally changed on 10 May 1915.
23 April 1917: Laurie Scott born.  He was signed by George Allison for Arsenal in 1937 and was changed from being a winger to being a right back, and after the war emerged in the first team at the start of the 1946-7 season.
23 April 1927: Arsenal's first FA Cup Final – lost to Cardiff 0-1 at Wembley.  The crowd of 91,206 was the largest thus far to see an Arsenal game.  This was also the first cup final broadcast on radio.
23 April 1932: Arsenal's 3rd cup final, losing 1-2 to Newcastle.  It was a season of being runner's up as Arsenal also came second in the First Division.
23 April 1962: Arsenal achieve a 2-2 draw against Ipswich before a record crowd of 30,649 at Portman Road on Good Friday. Hundreds of fans were locked out and many hung precariously from the floodlight pylons. John MacLeod got Arsenal's first goal and Eastham the second with a spectacular overhead bicycle kick.
23 April 1966: Arsenal 1 Sunderland 1.  After only 8,738 attended the previous home game 25,699 turned up to see relegation threatened Sunderland whom Arsenal had beaten away three days before.  
23 April 1966: The decline of interest in Arsenal was emphasised by the fact that on the same day as Arsenal were playing Sunderland Northampton managed by ex-Arsenal man Dave Bowen got a crowd of 24,523 into their 3 sided ground, despite heading for relegation.
23 April 1997: Dennis Compton CBE died on the first day of the new cricket season.  Flags at cricket clubs were flown at half mast and later the MCC named the stand at the Nursery End at Lords after him.
23 April 1980: Arsenal became the first British club to win at Juventus in a competitive match winning 1-0. The scorer was Paul Vaessen who gained immediate fame but was unable to develop his career due to injury.
23 April 1994: Aston Villa 1 Arsenal 2.  Ian Wright scored two goals to end the season with 23 league goals, but with no chance of ending higher than fourth the season fell away in the remaining three games.
23 April 2000. Arsène Wenger criticised the FA for allowing Man U a winter break from the league and a non-appearance in the FA Cup in order to play in a Fifa confederations competition.
FA Cup stuff
Arsenal v Manchester City: a win pays Arsenal's salaries for a week and a half.
This weekend Arsenal become the most successful FA Cup team in history and Mr Wenger the most successful FA Cup manager
The FA Cup semi-finals Sat 22 and Sun 23 April – The Match Officials. We need to take Pawson totally out of the picture.
The sale of tickets for the Cup semi-final always brings tales of anguish but they are there is you want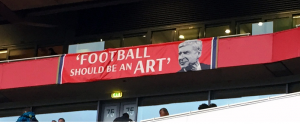 Arsenal History Books on Kindle
The novel "Making the Arsenal" by Tony Attwood which describes the events of 1910, which created the modern Arsenal FC, is now available for the first time on Kindle.  Full details are here.
Also available on Kindle, "Woolwich Arsenal: the club that changed football" the only comprehensive history of the rise of Arsenal as a league club, and the attempts to destroy the club, from within and without.   For full details please see here.
Both books are also available as paperbacks.  Please see here.
If you appreciate what we do and would like to help Untold Arsenal, please…
.
Follow us on Twitter @UntoldArsenal
Follow us on Facebook (UntoldArsenalToday)
---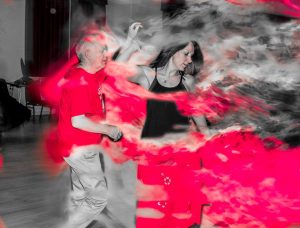 .
For all enquiries about Untold Arsenal and the AISA Arsenal History Society please contact Tony Attwood at Tony@schools.co.uk
Just in case you are interested, we also publish the Bob Dylan site Untold Dylan
And some of us like dancing too.