.
For the best online casino action off the field, visit our friends at CasinoShorts.com   Play the latest online slots and blackjack for free or real money.
---
.
Arsenal History Books on Kindle
The novel "Making the Arsenal" by Tony Attwood which describes the events of 1910, which created the modern Arsenal FC, is now available for the first time on Kindle.  Full details are here.
Also available on Kindle, "Woolwich Arsenal: the club that changed football" the only comprehensive history of the rise of Arsenal as a league club, and the attempts to destroy the club, from within and without.   For full details please see here.
Both books are also available as paperbacks.  Please see here.
---
.
Latest tales
---
.
.
The Anniversaries: When Tottenham considered buying Arsenal
23 March 1875: Adam Haywood born.  He joined Arsenal in 1896 and went on to play 84 league games for the club, Woolwich Arsenal being his first professional club.
23 March 1890: Arsenal won the Kent Senior Cup beating Thanet Wanderers 3-0.  Later Royal Ordnance Factories FC, the club that split from Arsenal in 1893 won the Cup – their only trophy.
23 March 1894: Woolwich Arsenal 6 Norwich Victoria 0.  It was the club's biggest win thus far in the league.  Two goals for Henderson made him Arsenal's top scorer in their first season with 12 league goals and seven in the FA Cup.
23 March 1903: Final senior game for Alex Main.  He joined Motherwell in October, after playing 63 league games for the club before finally playing for Watford between 1904 and 1907.
23 March 1907 Arsenal lost a semi-final of FA Cup for second year running.  It was the last semi-final for Arsenal until 1927 – a run of 16 seasons (four being missed due to the war.  Arsenal later went 18 seasons (from 1953 onwards) without a semi-final appearance.
23 March 1910: With Arsenal in serious financial trouble Tottenham considered buying part or all of Woolwich Arsenal but the idea came to nothing.  Rangers however did make a small but symbolic investment which remained until the 21st century.  It was this investment which encouraged Chapman to launch the annual Arsenal v Rangers match in the 1930s.
23 March 1925: The start of a sequence of six games without a win, and part of a run of four wins in 19, which doomed Leslie Knighton to the sack in the summer. The attendance of only 10,000 added to Arsenal's woes.
23 March 1925: Last game for Tom Whittaker.  He had played just 64 games for the club but his impact behind the scenes, starting as assistant trainer was much, much greater and he went on to be a major force in the club until his death while club manager in 1953.
23 March 1968: Fulham 1 Arsenal 3.  It was the first league win in 10 and the first time Arsenal had scored more than two in three months.  Graham, Gould and Court scored.
23 March 1971: FC Koln 1 Arsenal 0.  Fairs Cup 4th round 2nd leg.
23 March 1974: Arsenal 2 Man C 0.  With two goals from Radford there were hopes  of a revival, as Arsenal were unbeaten in three league games and were 14th.  The improvement did continue with only one more defeat in the season as Arsenal finished 10th.
23 March 1977: Stoke 1 Arsenal 1.  Arsenal's first point in eight games, and just sixth goal in ten games.  The club was still without a win in 11 league matches – a record of the most unwelcome kind. Price got the goal.  The crowd was 13,951.
23 March 1988: Kenny Sansom's 86th and final appearance for England making him at the time the club's most capped player.  He played 314 times for Arsenal.
23 March 2000:  Ray Parlour scored a hat-trick against Werder Bremen as Arsenal won 4-2 away to go through to the Uefa cup semi-final.
23 March 2002: Arsenal 3 Newcastle 0.  FA Cup 6th round replay.  Part of the 3rd Double.  Pires, Bergkamp and Campbell scored, but Pires was stretchered off with a serious knee ligament injury.
23 March 2005: An English Heritage blue plaque was unveiled at Herbert Chapman's home in Hendon by Peter Hill-Wood, 71 years after the manager's death.
23 March 2008: Chelsea beat Arsenal 2-1 at Stamford Bridge.  It was the first defeat since 9 December 2007.
23 March 2009: Arsène Wenger spoke of his hope for Abou Diaby emulating Patrick Vieira.  It was in May 2009 that Abou received the serious injury from an utterly unnecessary tackle that ultimately destroyed his career.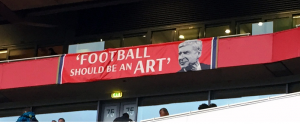 If you appreciate what we do and would like to help Untold Arsenal, please…
.
Follow us on Twitter @UntoldArsenal
Follow us on Facebook (UntoldArsenalToday)
---
For the best online casino action off the field, visit our friends at CasinoShorts.com   Play the latest online slots and blackjack for free or real money.
---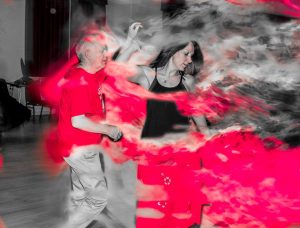 .
For all enquiries about Untold Arsenal and the AISA Arsenal History Society please contact Tony Attwood at TonyAttwoodofLondon@gmail.com
Just in case you are interested, we also publish the Bob Dylan site Untold Dylan
And some of us like dancing too.