.
---
.
.
Looking back to Wembley and moving on to next season…
And from the Arsenal History Society – the rather murky and dark tale of Arsenal's deepest ever crisis in 1910.
The series starts with How Arsenal fell from grace.   We have just published part 7.
.
Arsenal Anniversaries, beating FA Cup records
 



30 May 1952: Alex Forbes made his 14th and last international appearance.  The result was Sweden 3 Scotland 1.
30 May 1960: The Times published a long piece denouncing the inauguration of the Football League Cup which replaced the Southern Floodlit Cup.  Despite winning the SFC the previous season, Arsenal declined to be part of the League Cup.
30 May 1995: Death of Ted Drake – the Arsenal man who in one season scored 42 league goals in 41 games and who once scored seven goals in one league game.  In 1954/5 Chelsea won the league with Ted as manager – an amazing achievement considering that in 1951/2 and 1952/3 they had come 18th, thus just missing relegation. They sacked him in the 1961/2 season.
30 May 2000: Lauren Etame Mayer transferred from Mallorca for £7.2m, where he had played 63 league games.   He had started his career in Spain, playing for San Fernando, Sevilla, Levante before Mallorca.   
30 May 2006: Theo Walcott became youngest England international by appearing in a 3–1 friendly victory over Hungary at Old Trafford aged 17 years and 75 days.
30 May 2014: Arsène Wenger signed a three year contract extension, presumed by many to be his last contract with the club before retirement.
30 May 2015: Arsenal 4 Aston Villa 0, FA Cup Final.  Walcott, Sanchez, Mertesacker and Giroud scored as Villa had five players booked to Arsenal's nil. Arsenal became only the second team in the 20th/21st centuries twice to win the Cup two years running.  Arsenal also become the first team in those centuries to score seven in successive cup finals and the most successful FA Cup team of all time with 12 wins.  Arsene Wenger became the most successful FA Cup manager of the last 100 years with six wins but within two years would exceed even his own record.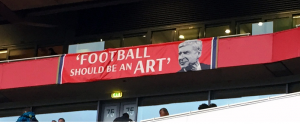 The novel "Making the Arsenal" by Tony Attwood which describes the events of 1910, which created the modern Arsenal FC, is now available for the first time on Kindle.  Full details are here.
Also available on Kindle, "Woolwich Arsenal: the club that changed football" the only comprehensive history of the rise of Arsenal as a league club, and the attempts to destroy the club, from within and without.   For full details please see here.
Both books are also available as paperbacks.  Please see here.
The picture above is of The Untold Arsenal Banner is on permanent display inside the Emirates Stadium
If you appreciate what we do and would like to help Untold Arsenal, please…
Follow us on Twitter @UntoldArsenal
Follow us on Facebook (UntoldArsenalToday)
---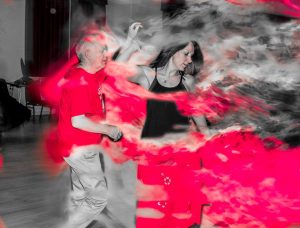 .
For all enquiries about Untold Arsenal and the AISA Arsenal History Society please contact Tony Attwood at Tony@schools.co.uk
Just in case you are interested, we also publish the Bob Dylan site Untold Dylan
And some of us like dancing too.