.
---
.
.
Latest tales from Untold Arsenal and the Arsenal History Society….
.
Arsenal Anniversaries: Celebrating the birth of Jack Lambert.  Perhaps our greatest ever centre forward.
22 May 1902: Jack Lambert born.  He played local football for Greasborough and Methley Perseverance, before being rejected by The Wednesday after a trial run, played non-league with Rotherham County, and finally managed to get a run with Rotherham United in the 3rd Division North.  He then became one of our greatest players ever.
22 May 1914:  Christopher Buckley signed.  He was a regular at centre half during much of that season. During the war he became a farmer, but continued to play wartime football for Arsenal, making 33 appearances
22 May 1914: George Pike Weaver's mineral company closed – significant because Weaver was the leader of the attempted coup at Arsenal in 1892, and the owner of the Invicta Ground from which Arsenal were evicted by Weaver in 1893 – a move that resulted in Arsenal joining the Football League and playing at the Manor Ground.
22 May 1946: Leslie Jones transferred to Swansea as a player coach. He then played for Brighton and Hove Albion.  In June 1950 he was appointed manager of Scunthorpe United, their first League manager – and promptly recruited his home club and Arsenal friend Reg Cumner.
22 May 1953: Paul Marriner born.   He started with Chorley, before turning professional at 20 with Plymouth.  He moved onto Ipswich, worked under Bobby Robson, and became an England international at that time.
22 May 1971: Frank McLintock played his ninth and last game for Scotland.  After retiring from playing, he joined his old club Leicester City as manager in 1977. However, City went through a spell where they had one win in 26 matches and Frank's tenure was not a happy one.
22 May 1990:John Lukic sold back to Leeds.  In his second spell with Leeds he played 265 games, and won a second championship and a runners' up medal in the League Cup with them.
22 May 1999: Thailand 4 Arsenal 3.  Kanu got two and Petit the third in this second and final match of a brief Far East tour.
22 May 2009: After Hull accused Fabregas of spitting, being improperly dressed, illegally entering the field of play after the match was over, and Arsène Wenger of not shaking hands, Arsenal were cleared on all counts at a hearing.
22 May 2009: Arsenal 4 Liverpool 1, FA Youth Cup Final first leg.  The team included Francis Coquelin and Jack Wilshere.  Goals from Sunu, Wilshere, Watt, and Emmanuel-Thomas.
22 May 2011: Arsenal concluded the season with Fulham 2 Arsenal 2 after consecutive defeats at Stoke and home to Villa.  Arsenal finished 4th, three points off 2nd place.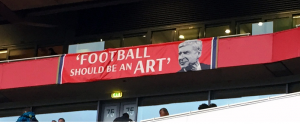 The novel "Making the Arsenal" by Tony Attwood which describes the events of 1910, which created the modern Arsenal FC, is now available for the first time on Kindle.  Full details are here.
Also available on Kindle, "Woolwich Arsenal: the club that changed football" the only comprehensive history of the rise of Arsenal as a league club, and the attempts to destroy the club, from within and without.   For full details please see here.
Both books are also available as paperbacks.  Please see here.
The picture above is of The Untold Arsenal Banner is on permanent display inside the Emirates Stadium
If you appreciate what we do and would like to help Untold Arsenal, please…
Follow us on Twitter @UntoldArsenal
Follow us on Facebook (UntoldArsenalToday)
---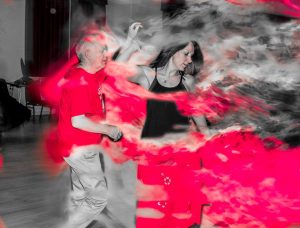 .
For all enquiries about Untold Arsenal and the AISA Arsenal History Society please contact Tony Attwood at Tony@schools.co.uk
Just in case you are interested, we also publish the Bob Dylan site Untold Dylan
And some of us like dancing too.