Referee : Michael Oliver

First let me say that this together with Everton – Liverpool and Sunderland-Newcastle is one of the difficult games to do.
Final score overall was 72% which isn't completely bad but certainly not great at all. When we put weight on the decisions it drops to 65% and then we go under the 70% line and then it turns bad.
If we only look at the important decisions we see that he has a score of only 44%.
His bias score was very on sided. A few decisions in favour of Arsenal and the rest in favour of Tottenham.
If you look at our predictions you can see that once again our previewer did a great job and had it spot on. As usual I would say.
So where did he go wrong?
The not given penalty for Arsenal for the foul on Wilshere. I cannot imagine anyone denying that Rose clearly kicked Wilshere just above the ankle. So why a penalty was not given? Or why the pundits didn't ask one is beyond me. See for yourself when you click on the link.
Another big miss by the ref could have cost Ozil the rest of the season and even his career. Studs on the shin and no red card given… amazingly. He did see the foul but didn't dare to give the correct red card.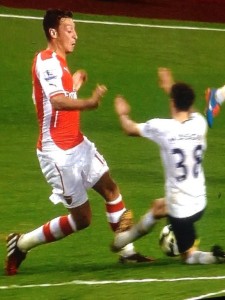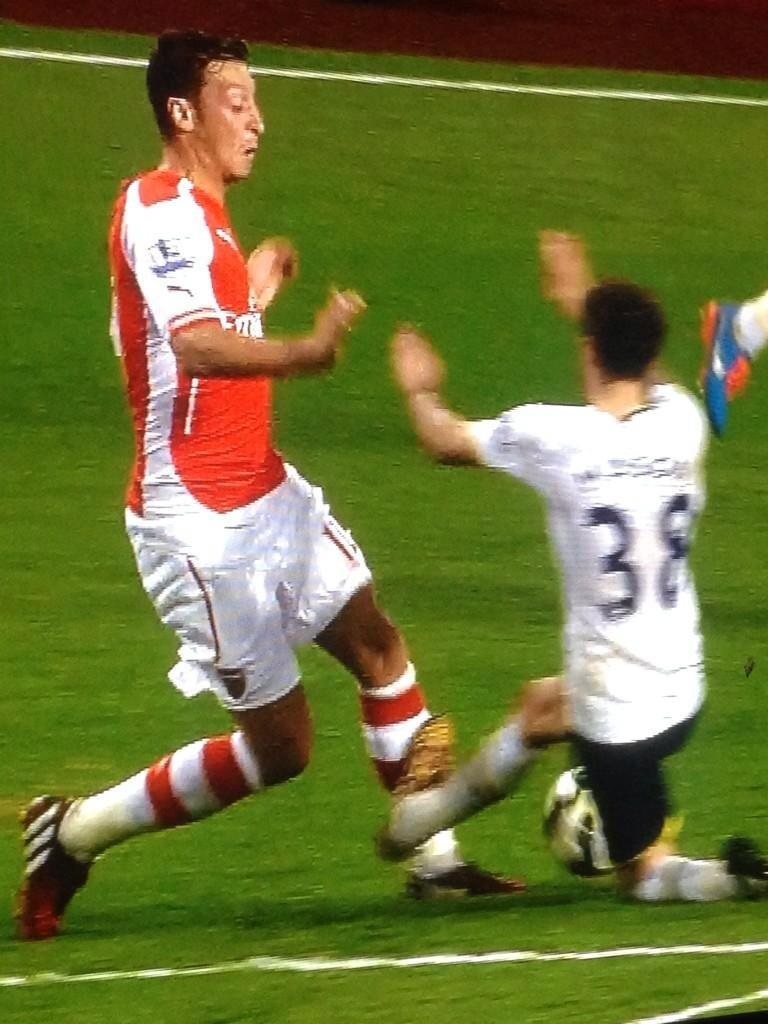 About the goal: as we are not allowed to see the replays I will agree with the decision of the ref that the ball didn't pass the line when Mertesacker headed it towards goal.
XXXXX Decisions min 18:  And the same for another penalty shout in the first half when Kaboul just jumped in the back of Welbeck. What I found strange is that after that the camera zoomed in to Kaboul as they usually do when they are going to show a replay of an incident. And he stayed in the picture for well…what seemed an eternity but I think someone forgot to push on the "play" button and the replay never came. My first reaction was a clear foul a defender jumping in the back of an attacker. But I couldn't get it confirmed so I even had to give the ref good points for it.
So if I would have had control of the images I think his score could have been lower. Much lower. A referee review unfriendly director for this match.
A guide to latest articles and today's anniversaries is here