AY UBUNTU BE WITH YOU , ALWAYS .
From The Brickfields Gunners Blog.
Make sure you do not start seeing yourself through the eyes of those who do not value it. Know your worth even if they do not .  – Thema Davies.
In certain regions of South Africa, when someone does something wrong , he is taken to the centre of the village and surrounded by his tribe for two days, while they speak of all the good he has done .
They believe that each person is good, yet sometimes we make mistakes, which is really a cry for help . They unite in this ritual to encourage the person to reconnect with his true nature.
The is that unity and affirmation have more power to change behaviour than shame and punishment. This is known as Ubuntu – humility towards others.
Ubuntu is a complex word from the Nguni language with several definitions – all of them difficult to translate into English. At the heart of each definition, though, is the connectedness that exists or should exist between people. Ubuntu is best known outside of Africa as a humanist philosophy associated with Nelson Mandela  and Archbishop Desmond Tutu.
Another meaning of Ubuntu is correct behaviour, but correct in this sense is defined by a person's relations with other people. Ubuntu refers to behaving well towards others or acting in ways that benefit the community.  A person who behaves in these ways has Ubuntu. He or she is a full person. 
For some, Ubuntu is something akin to a soul force – an actual metaphysical connection shared between people and which helps us connect to each other. Ubuntu will push one toward selfless acts.
Archbishop Tutu  famously described Ubuntu as meaning 'My humanity is caught up, is inextricably bound up, in what is yours'".
He explained that Ubuntu was the essence of being human, meaning that a person could not exist in isolation. "We think of ourselves far too frequently as just individuals, separated from one another, whereas you are connected and what you do affects the whole world."
According to Wits University associate lecturer in philosophy, Jason van Niekerk, there is more to Ubuntuthan its oft-repeated phrase or Tutu's musings. He explains that Ubuntu is better defined as the nurturing of relationships with other people. "Ubuntu is a feature we take on by interacting with others like ourselves. It is about showing empathy and putting effort into building relationships."
Liberian peace activist Leymah Gbowee once defined using slightly different words .."I am what I am because of who we all are." 
 "So Ubuntu — for us it means that the world is too small, our wisdom too limited, our time here too short, to waste any more of it in winning fleeting victories at other people's expense. We have to now find a way to triumph together," according to Bill Clinton .
In popular culture it has often been referred to as  ' The Force ' and The Matrix . It  exists within and without and binds us all together .
So could  the practice  and adherence to the principles of Ubuntu help Arsenal  FC to move forward?  Could it unite the various warring fractions  and divisions of the Arsenal support ? Can we be one and collectively move the club forward? Are we willing to give it a try ?
Do you think that we can stop wasting time making silly posters and banners; refrain from unjustified criticism of the  shareholders, board, manager and our players, and focus on the real ills that ail us –  the media, the FA, PIGMOB and the fixers? Do you want to?
If yes , then please join the rest of us AKBs , who will be having a Ubuntu Intervention and Redemption gathering  just before the first friendly match of the season, out side the stadium in the 'holy of holies'. It will be of course be held in the consecrated and hallowed  ground of  the Untold Arsenal Grotto, and in the very presence and in full  sight of 'God'  – or the Denis Bergkamp statue, to those who don't quite believe !
I do hope to be there, but my contribution would be minimal at best, as I really don't have too many good things to say about 'them'! What about you? Would you invite  Ian Wright , Paul Merson , Steward Robson , and other Arsenal traitors, and what good would you speak of them?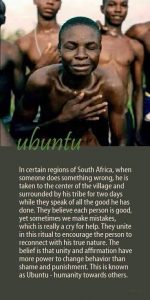 Untold Arsenal has published five books on Arsenal – all are available as paperback and three are now available on Kindle.  The books are
The Arsenal Yankee by Danny Karbassiyoon with a foreword by Arsene Wenger.
Arsenal: the long sleep 1953 – 1970; a view from the terrace.  By John Sowman with an introduction by Bob Wilson.
Woolwich Arsenal: The club that changed football.  By Tony Attwood, Andy Kelly and Mark Andrews.
Making the Arsenal: a novel by Tony Attwood.
The Crowd at Woolwich Arsenal by Mark Andrews.
You can find details of all five on our new Arsenal Books page