By Walter Broeckx
Are you still buzzing from Wednesday evening? I am. That surely was one hell of a match. One of the most interesting matches even I thought.  Not just because we won with 6-0 but because it was a team performance that needed all players to be at their best.
Oooooooospina was magnificent in the first half. His saves when the match was rather balanced were of huge importance. Again Ospina showed what a great keeper he is and how undeserved the bad things that have been thrown at him by our own fans have been. Ospina was and is quality.
Gibbs also had a very decent run out yesterday. No signs of weakness with Monreal on the bench. It shows that at left back we also have a great backup player. And if Gibbs continues to play like he did yesterday Monreal will have to step up. Mind you Gibbs played with The Ox in front of him most of the time and I thought that The Ox was also doing a better job defensively than Iwobi does. Iwobi is a super talent but still has a few points to work on.
So I have mentioned the three players that came on and that usually have to sit on the bench most of the time. They showed the depth of the squad.
Coquelin: again what a match from the Frenchman. Running around and chasing the opponents. Never giving them time, strong in the duels and in the tackles. Certainly in the second half he was amazing to see. I thought he was brilliant. But that can't be as he cost nothing!
The goals from Theo, The Ox and Alexis were different. Alexis' goal was something you like to see over and over again. What a lovely piece of skill from the Chilean striker. I have seen a stat somewhere that when Alexis was on the field he was involved in 12 of the 14 goals we scored, be it as scoring the goal or giving the assist. And remember we are a team without a real striker. So they said.
Theo's goal reminded me of the great goal against Manchester City last season. Then from an angle now from a more central position. Firstly picked out expertly by Özil who looked up and saw who was in space. A good control, and then a curling shot that would have made every Brazilian striker proud. Theo has more in his locker now, and even scoring goals from outside the penalty area is another thing he has added to this game.
But the main man was of course our playmaker. Our assist maker. Or was this something from the past? As to my amazement he didn't have an assist to his name till yesterday. But he had scored a lot so far. Yesterday he had his first assist for the Walcott goal.
And then it was time to step into the spotlight completely. His volley against Swansea was super stuff. And yesterday he added a few other goals. The first one where he went on his own with the keeper and calmly passed the ball behind the keeper with his right foot was exactly what the best strikers do.
The second goal was another volley into the ground so the keeper had no chance. By now we might remember the Chelsea goal (and a few others) where he did the same. Shoot the ball with a bounce from the pitch over the keeper. One could say "trademark Özil". It gives the ball an unpredictable trajectory for the keeper who has no clue where it will end up. If expertly done… it will end up in the back of the net.
Just as the first goal was a good assist from Lucas so the third goal from Özil was also from a Lucas pass. A fine piece of skill from the Spaniard but the way Özil finished it with a volley was again of high quality.
As I said before Özil assists less but scores much more. If we look at all competitions Walcott is top scorer with 8 and then we have Alexis and Özil with 6 goals each. We might have three players with more than 10 goals at the end of the season!
Özil is probably the only player I ever stayed up for till the middle of the night. It was on that deadline day a few years ago. When the rumours became so hot that even I got dragged in it and couldn't go to bed before I knew it for sure. Özil to Arsenal… a dream come true at the time.
And as the years go by…. It seems that Wenger is doing his tricks again. Transforming players in to other types of players. Alexis the goal scorer is now Alexis the assists maker (and still a good goalscorer). Özil the assist king is now suddenly Özil the great finisher.
And don't say to me it was only Ludogorets. Because we have been impressive before in most of our matches. And that without some of the players like Giroud, Ramsey, Mertesacker,…. That is the best part. We still will have them back sooner or later. What a nice thought.
The way Özil is playing at the moment (and come to think of it for the past seasons also) is a pure joy for the eye. I pinch myself every now and then to remind me I am not dreaming that he is in our team. And with him on Wednesday showing all his magic by assisting and scoring was almost too much for me to take in at once. Watching him play and score in an Arsenal shirt was like having an Özgasm.  I rather liked it…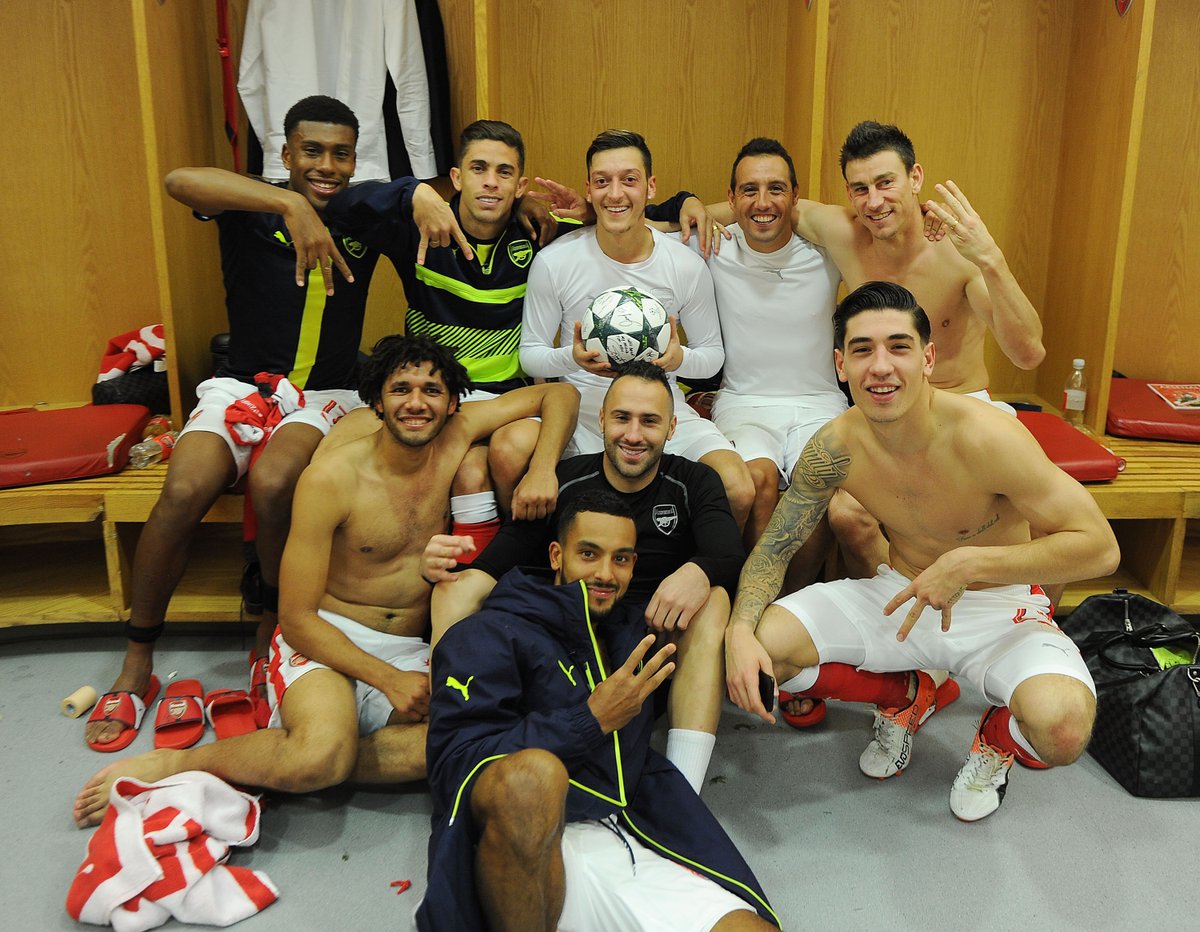 ---
Recent tales from Untold and the Arsenal History Society
Ref review: Arsenal – Swansea, lots of decisions to make
Arsenal in the 30s – February 1935. Despite one slip, Arsenal remain top.
How football has its meaning stripped away, leaving us supporters to sort it out for ourselves
Why the predictions of Arsenal's season have thus far been soooo wrong
Arsenal in the 30s – February 1935. Despite one slip, Arsenal remain top.
CL Arsenal – Ludogorets: 6-0 with an Özil hattrick
Former Arsenal player John Barnwell talks about his years at Highbury