By Tony Attwood
One of my favourite comedians – and indeed my favourite Shakesperian comic actor (although sadly I was unable to see much of his work in this regard), was Frankie Howerd.
At one stage in his career he became completely unacceptable for his politically incorrect jokes, but I never stopped loving his performances, and relished each and every come back he made as tastes changed and he found a new audience.  At the end of his life he was just about the biggest comedy act on the university circuit, an amazing achievement for the man who a few years before had an act that was looked down upon as not suitable for today's "sophisticated" audience.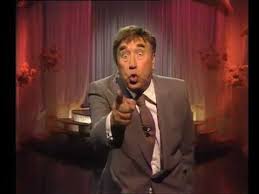 I mention him now because Frankie would have had no problem calling Fat Sam, "Fat Sam".  And I think that name is right not just because of his size but also because of the greed he showed having grabbed the England job, in wanting more, more, more, more, and never ever stopping, no matter what.  To be found out through one undercover investigation is bad enough, but to find yourself in that position twice, is beyond belief and suggests a total inability to learn, plus a total lack of humility or willingness to admit one's behaviour is abhorrent, unacceptable and quite possibly illegal.   His excuse for not suing the BBC for its presentation on his methods in football having said quite openly that he would be suing, ("It would have been too expensive") holds as much water as a cullender with added holes.
As a football manager his approach is the archetypal anti-football – utterly appropriate for the FA and England.  The list of teams managed reflects this: Preston, Blackpool, Notts C, Bolton, Newcastle, Blackburn, West Ham, Sunderland, and now Palace.   His triumphs are winning the 3rd division with Notts County, the first division (ie Championship) play off with Bolton, and the Championship play offs with West Ham.  He was eventually sacked by West Ham following a series of ludicrous failed signings such as Matt Jarvis, Modibo Maiga, Alou Diarra, Andy Carroll (always injured) and Razvan Rat.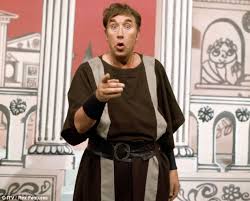 Allerdyce recently said that he was offered a chance to manage in China but he turned it down.  But given the way truth and Allerdyce seem to slip off each other, of course it could be the other way round – and seeing all the money available he could have asked for the chance to manage there, (that would have been very much in his character) but they could have turned him down.  China, it could be, will take anyone in football, but not him.
Indeed with anything Fat Sam says (as with Pulis whom we discussed the other day), you have to treat matters with caution following, as I mentioned, the BBC revelations about him in September 2006 and the Telegraph's revelations when he was England manager earlier this year.  To be caught out once might just be misfortune, but twice, and with not a single moment of remorse or apology… well…
And of course Sam Allardyce has been known to call Mr Wenger "arrogant" and he has regularly boasted how easy it was for him to wind up Mr Wenger.  The Fat Sam disgraceful "autobiography" (it wasn't that at all of course, it was ghost written for him, as was his regular "column" in the Evening Standard and like that column, was a complete ramble of disconnected commentaries without evidence) claimed, "I enjoyed beating Arsenal more than anyone when I was in charge at Bolton.   We'd really got to them and Arsène Wenger hated us. We drew with them or beat them more often than expected and Wenger couldn't handle it."
In fact the results of Arsenal v Notlob (as Monty Python renamed the place) show that during the Allerdycian era of misrule the clubs played each other 15 times and Bolton won four of those games, all in the era of 2005/6 when Arsenal were at their financially weakest, and much of the Unbeaten team had either reached the end of their period at the top or had had to be sold to pay for the Emirates Stadium.
When Arsenal had no such financial concerns (2001-4 for example) it was all pretty much plain sailing but Allerdyce is always one for turning reality upside down (while taking a quick fiver on the side).
He alleges about Mr Wenger, "There was one time he wouldn't shake hands with me at Highbury because we got a draw. I saw him ripping his tie off and throwing it on the floor in anger. He takes it all very personally and has an air or arrogance."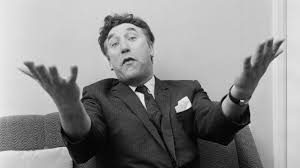 And of course we know what really happened.  The Fat One is the man who virtually invented the technique of playing the game through the newspapers.  There are a million examples, but here is just one from the Guardian in 2014.
"He can't take it, can he?" the Fat Owl said. "He can't take it because we've out-tactic-ed him, out-witted him. He just can't cope. He can tell me all he wants. I don't give a shite, to be honest."
That quote is one that is oft used to suggest the Fat Sam got one over Mr Wenger.  But if you actually look at the whole quote, you will see that it continued, "I love to see Chelsea players moaning at the referee, trying to intimidate the officials, and José jumping up and down in his technical area. It's great to see."    Oooops.
Now knowing that this was coming up, and facing the same sort of anti-football against West China in the last game, I think that Mr Wenger may well believe that one solution is playing Giroud up front for all these games, with Alexis on the wing.
We'll take a look at this and quite possibly have some more pics of Frankie Howerd in the second part of the preview tomorrow morning.  Up next however, for our final post of the year, a look back at the state of football in 2016.  It won't be very celebratory.