Former Player Alex Scott Takes to the Dance Floor in Strictly
It's that time of year again, when the days get shorter, the weather gets colder, and Michael Bublé is played on repeat in every shop in the country. It's also the time of year when our TV schedules are filled with reality TV contests like the X Factor, I'm a Celebrity Get Me Out of Here, and Strictly Come Dancing. As these shows get under way, attention turns to the lineup of celebrities that will be taking part, with discussions on who has a chance of winning, and who is just there to provide entertainment.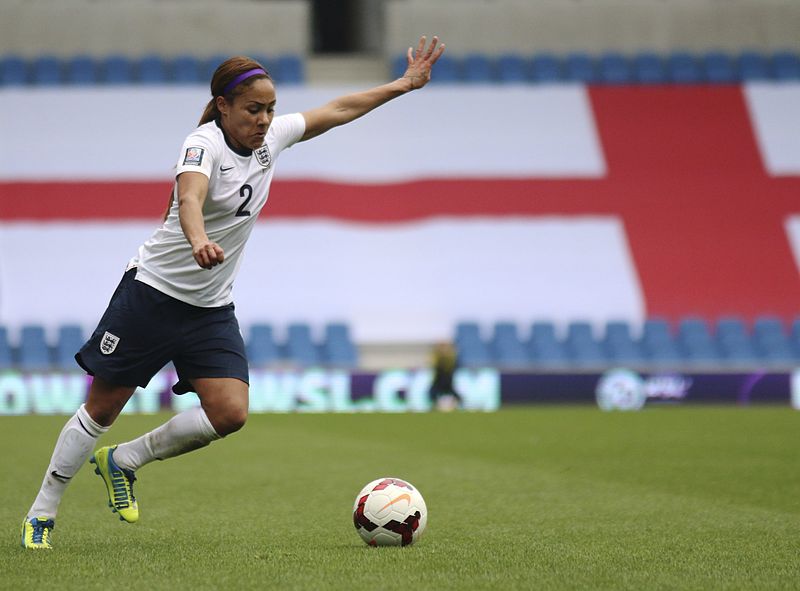 One of this year's contestants on the hit BBC show Strictly Come Dancing is Alex Scott. The former Arsenal Women's captain was tipped as one of the favourites to win this years Strictly Come Dancing with her professional dance partner, Neil Jones, but was criticised during the opening show for "not taking it seriously".
Who is Alex Scott?
Scott is a former professional footballer who played in the position of right back. She played for Arsenal in the Women's Super League for three separate periods, firstly between 2002 and 2004, then 2005 and 2009, and finally 2012 and 2018, when she retired. She also played in 140 games for the English women's national team, as well as representing Team GB during the 2012 London Olympics.
In between her three stints at Arsenal, Scott played for Birmingham City between 2004 and 2005, where she made 15 appearances and scored 2 goals. She then moved to the United States between 2009 and 2011, where she played in the American Women's Professional Soccer league for the Boston Breakers. During this time, she played 55 games and scored just 1 goal.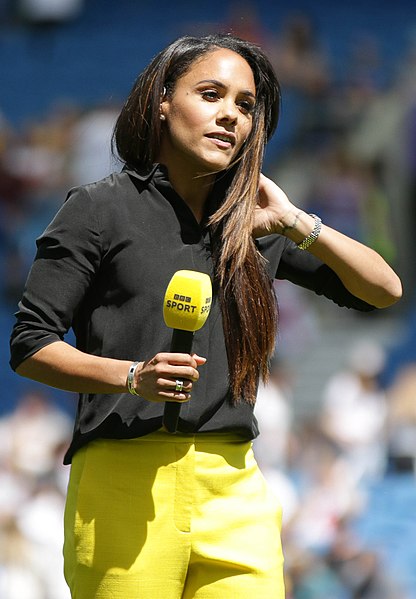 Photo by James Boyes, CC BY 2.0
Like many athletes, Scott began a career in broadcasting after retiring from football. She had already opened the door whilst she continued to play, making appearances on football TV shows like Soccer AM, and on sports coverage by BBC Sport, BT Sport, and Sky Sports. After hanging up her boots, she began a role as co-presenter of the CBBC show, Match of the Day Kickabout. She has since worked as a pundit during the 2018 FIFA World Cup in Russia and the 2019 FIFA Women's World Cup in France.
Reality TV Shows
Alongside her work presenting football coverage, Scott is no stranger to reality TV. Before her appearance on Strictly Come Dancing, she was a contestant on the ITV show, Bear Grylls: Mission Survive in 2016, which she went on to win after beating Samantha Barks and Jason Gardiner. This saw Scott and her fellow contestants scavenging for food, eating fish eyes and climbing a gorge with a rope.
Inspiring Others
Before the lineup for each series of Strictly Come Dancing is announced, each contestant is assigned a code name to prevent press leaks. The name assigned to Scott was "supergirl". It is certainly true that she lives up to this name, given her success on and off the pitch.  Part of Scott's drive for success is that she loves inspiring other women. She said that there were no female role models in football that she could look up to, and that her favourite part of her job is receiving messages from other aspiring female footballers who say she motivates them.
She has also said that part of her reason for taking part in Strictly Come Dancing is to show other women that it is possible to be sporty and to also be glamorous, by showing she can be successful whilst wearing the costumes that the show is famous for.
Scott has publicly stated that she would love to replace Gary Liniker when he decides to retire from presenting the BBC's Match Of The Day programme.
Alex Scott has a track record of succeeding at whatever she sets her mind to, whether it be football, TV broadcasting, or using her survival skills. It is therefore reasonable to assume that she is going to be able to make use of this drive and ability to succeed in Strictly Come Dancing.