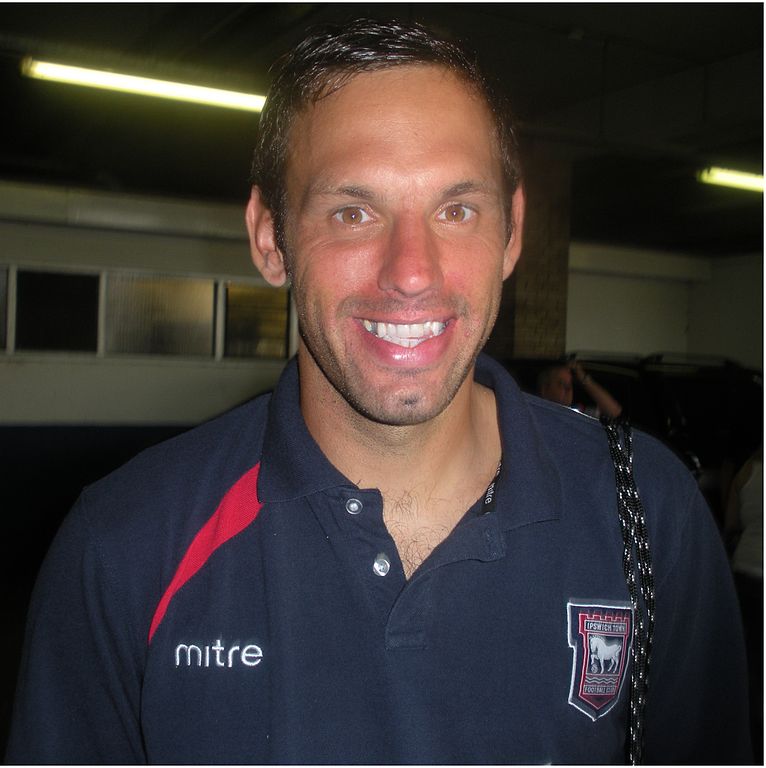 SOURCE: Photo //CC BY 3.0
Richard Wright in more comfortable surroundings back at Portman Road
It's the year 2000. The millennium bug was merely a myth and Ipswich Town were ploughing their way back to the Premier League via the playoffs at Wembley. A mainstay of the Tractor Boys' success was homegrown keeper, Richard Wright. The Ipswich-born stopper made his debut as a 17-year-old back in 1995 and never looked back at Portman Road, becoming the team's number-one and helping the club to Championship playoff success at the fourth time of asking.
Wright starred in the playoff final in Town's 4-2 win over Barnsley, making a stunning penalty save as the Blues ran out comfortable winners. Later that summer, Wright was called up to the senior England squad, making his debut in a friendly against Malta. He was hot property at this point, but Ipswich chose to hang onto him for their first season back in the top-flight. It proved to be an inspired decision as the Suffolk side broke new ground, finishing fifth and securing a UEFA Cup place.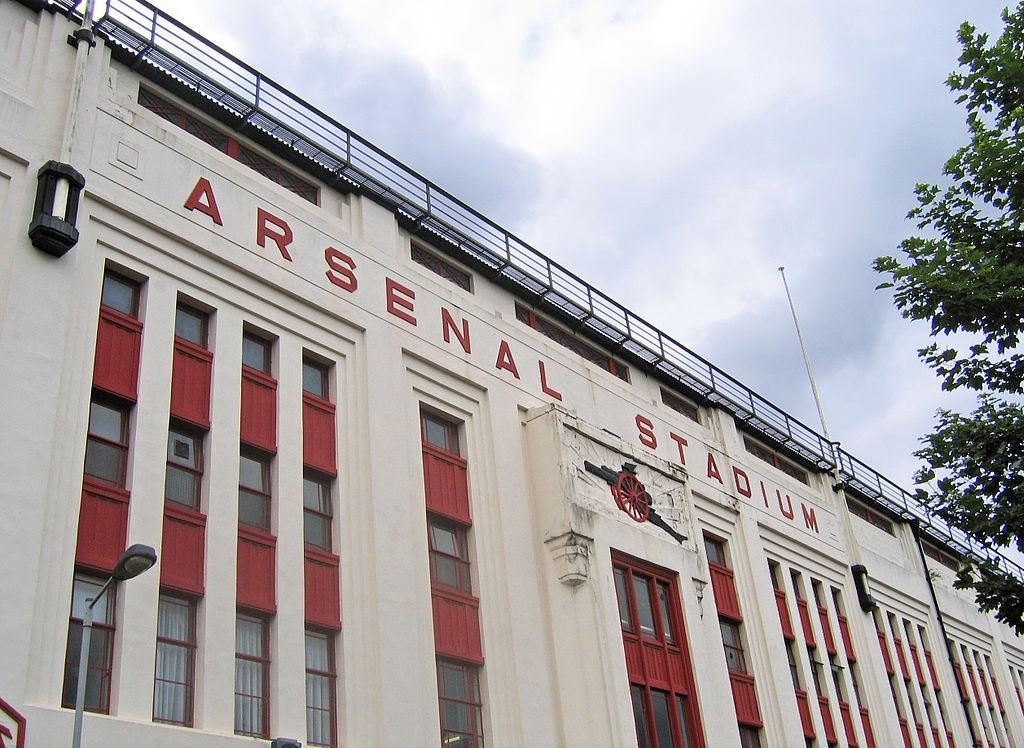 SOURCE: Photo// CC BY-SA 3.0
The hallowed Highbury turf was Wright's destiny in 2001
It was then that Ipswich felt the time was right to cash in on their asset and allow Wright to test himself at a bigger club. Arsene Wenger came calling in July 2001, securing his services for £2 million on a five-year contract. It was a huge contract for Wright, with Wenger seemingly putting his faith in him to become the long-term replacement for David Seaman.
An injury to Seaman was Wright's chance… but could he take it?
Wright made his debut in September, helping the Gunners to the top of the Premier League. He would also make his first Champions League start against Panathinaikos, saving a penalty in a narrow 2-1 victory over the Greek outfit. A lengthy injury to Seaman meant that Wright had the perfect opportunity to cement himself as the Gunners' new number-one, but for some reason it never materialised.
Alarm bells were set ringing when Wright suffered a crisis of confidence during his extended run in the team, punching the ball into his own net in a shock 4-2 home loss to London neighbours Charlton. It was eventually no surprise to see Wright replaced with a fit-again Seaman later in the season. Whether Wright was given too much responsibility too soon is anyone's guess, but with Seaman injured it was very much a 'sink or swim' scenario for someone who was considered England's brightest goalkeeping prospect at the time.
In truth, the Gunners have lacked the stability and self-assured nature of David Seaman between the sticks ever since, although Jens Lehmann and the 'Invincibles' would have something to say about that. Bernd Leno appears to have provided some stability of late in the current setup. However, Arsenal's defensive frailties have cost them dear this season, with Mikel Arteta's men currently rated as major outsiders for a Champions League finish in the EPL this term.
At the end of Wright's first turbulent season at Highbury, question marks were already being raised by Arsenal fans as to Wright's temperament and ability. His wafer-thin confidence was like chalk and cheese to the authority he exuded between the sticks for his previous club, Ipswich. Did he prefer being a big fish in a smaller pond? Who knows. George Burley, boss of Ipswich at the time, felt that Wright had been somewhat "impetuous" in leaving for Arsenal, adding that staying as number-one for Ipswich would have improved "his England ambitions and his development as a player".
Wright's short-sighted decision to leave Highbury for Merseyside
It was even more of a surprise in the close season of 2001 when Arsenal announced Wright's departure to Everton in a £3.5 million deal. David Seaman was handed a new one-year contract extension, which left Wright seeing red and looking for the exit door; something that Wenger was bitterly disappointed about as Wright was still going to "get a chance to play" due to Seaman's age.
During Wright's debut season for the Toffees, he would go on to make several mistakes that also left Everton fans questioning his long-term potential. A freak accident falling from his loft resulted in him being sidelined and replaced by veteran Nigel Martyn the following season, and Wright was never the same again. He had fleeting spells with West Ham, Sheffield United and two returns to Ipswich, before finishing his career as third-choice at Manchester City, with the club needing another homegrown keeper on their books.
Wright's career was very much a story of unfulfilled potential. Whether he had the mentality to reach the summit of the game is up for debate. Certainly, his performances outside of Suffolk left a lot to be desired. He'll go down on the list as one of Wenger's most unsuccessful signings during his tenure in a sad case of "what might have been".