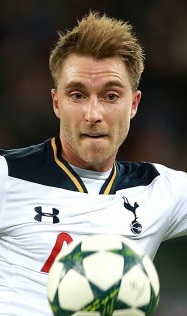 According to Football London Arsenal are "in the market" for a new goalkeeper this month with "Alex Runarsson available for a loan move away from the club."
That appears to be something of what we professional analysts call a "cock up" of the first order, with our second and third choice keepers both having been allowed to move away from the club in the last window, and Runnarsson being bought in last summer to replace them.
At least we do have the space for the player with one overseas and four English places available in the squad,   But according to the FoLo website "We are assessing the situation with the three positions on the goalkeeping area and we will find a different solution, probably in this window," Arteta said.
Inevitably the site then tells us of players that are not available for us, such as Neto, and also Freddie Woodman of Newcastle, who is currently on loan at Swansea, 
Now Freddie Woodman looks interesting, not least because he counts in the horticultural terms the football authorities love to use to hide their racism as "home grown".
Indeed his stats are something of interest.  Since joining Newcastle he's been loaned to several clubs playing 11 times for Crawley, 14 for Kilmarnock, 5 for Aberdeen and rather amazingly 66 for Swansea.
And it is not just clubs who are desperate for a keeper who fancy him, for his England credentials are very decent as well (apart from the fact that he was born in the right place to suite the FA's rules.   He has played twice for the under 16s, 16 times at under 17, six at under 18, 16 at under 19, 10 at under 20, and six at under 21.
All that larking about on foreign jaunts however has come to an end since he is now 23 years old, hence the need to find him a space in the squad.  Taking up one of the multiple English places would mean we would still have one foreign place available if needed.
There is of course still the issue of Sokratis who we are presuming is not going to be brought back into the squad.  And as we have said before, Arsenal's PR in terms of Ozil and Sokratis is pretty dire, and can't have gone down well with players across Europe.
According to FoLo Shkodran Mustafi is also going to stay, although with his contract ending this year he is free to find himself a new club.  (The other two players whose contracts end this year are Dani Ceballos and David Luiz).  But a run of injuries at the heart of the defence could call for Mustafi's services, so he presumably is being kept to the end of the contract.
FoLo also reckon Calum Chambers could be loaned out if a club is found for him.  His contract runs out next year, but he is English, so we have plenty of space for him in the squad.
All of which means that if Sokratis goes or is simply not put on the list of players registered for the second part of the season we have one place available for a foreign player, and four for some wholesome true grit salt of the earth English players.
One option is Christian Eriksen who is totally foreign (what with him being Danish) who is an attacking midfielder playing with Milan, but with the rather questionable heritage of having played 226 times with the tiny totts.  There's a pic of him so doing, above.
Then there is the oft cited Emi Buendia who is with Norwich and is Argentinian.  So no home grownness there either.
After that on the list we have the Real Mad midfielder Martin Odegaard, again as the name suggests, not at all English enough for our FA rules.  
So there we are: assuming Sokratis goes or is frozen out of the squad again, we can bring in one foreign player.   But, as I have said, I really do think we are getting a bad reputation in Europe with holding players who we don't list.
Remember, most countries don't have any of the home grown stuff because they take the view that having their players playing in countries around Europe gives them valuable experience when it comes to playing for their country.  On the basis of having won the 1966 world cup by using only players who played in England, the FA disagree.  (Oh yes, and they did play all their matches at Wembley too).
Arsenal's foreigners
Alves Soares, Cedric Ricardo
Aubameyang, Pierre-Emerick
Borges Da Silva, Willian
Ceballos Fernandez, Daniel
Dos Santos Magalhaes, Gabriel
Elneny, Mohamed Naser Elsayed
Lacazette, Alexandre
Leno, Bernd
Mari Villar, Pablo
Moreira Marinho, David Luiz
Mustafi, Shkodran
Partey, Thomas Teye
Pepe, Nicolas
Runarsson, Runar Alex
Tierney, Kieran
Xhaka, Granit
Available for overseas player
Arsenal's Englishmen
Bellerin, Hector
Chambers, Calum
Holding, Robert Samuel
Maitland-Niles, Ainsley
Reserved for English player
Reserved for English player
Reserved for English player
Reserved for English player
And the final note, we have three players who at the moment are under 21 so don't count on either of those lists, but will move up and need to be counted next season.  Fortunately they are all English, so unless we go out on an English buying spree, there will be places.