By Bulldog Drummond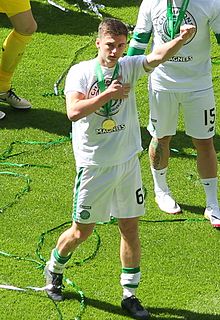 Here are the injuries from Physioroom.com…
Thomas Partey is out with a thigh injury which makes it seem that he won't be ready for tomorrow's game with Benfica but might just be ready for the Sunday game.
Pierre-Emerick Aubameyang was reported as being in severe pain from a "big kick" in the last match but is currently being assessed.  They rate his chances as around 50% of being able to play in the game.
Despite a range of reports shouting out in the media that Kieran Tierney is ready, willing and able, Physioroom rates him as only 25% with a potential for return tomorrow.  The language used there suggests that he might be on the bench, held back so that he can be fine for Sunday's game.
In comparison with the rest of the Premier League Arsenal continue to do quite well when it comes to injuries.  Only Everton, Fulham, and Mancheseter United with two injuries and West Bromwich with one have fewer injuries than Arsenal at the moment.
Top of the league as things stand are
Crystal Palace: 9

Burnley: 7

Liverpool: 7
As you may know we've only ever been drawn against Benfica once in European competitions.  In 1991 we won the league for the second time in three seasons under George Graham, notably losing just one match all season.
Sadly we went out of the European Cup in the second round, drawing away to Benfica on 23 October 1991, and then two weeks later losing at home 1-3 to them.
We ended fourth that year and the following season sank down to 10th but became the first ever team to do the Cup Double.  The year after that we won the Cup Winners Cup.  The following season we sank down to 12th in the League.
The modern era of success for Benfica began in 2008-9 when they won the League Cup, a competition they then started to make their own, winning it seven times in the next eight seasons.
And from 2009/10 onwards they started a run of always coming in the top two.  Six titles and five runners' up continuing on to the present day.  Although this last season they gained the lowest number of points they have had in the past seven years.   They have also twice been runners up in the Europa League, in 2013 and 2014.
But there is a problem in the Portuguese League and that is diversity.  Since 2002/3 (that is a grand total of 18 years), only two teams have won the League: Porto and Benfica.  This means of course that the league is down to just two teams each season before it even starts.   They get the sponsorship and the money and they run the show.
There is however a slight hope among supporters of other clubs, in that Benfica are currently sitting fourth in the League.
At the start of this century, Sporting and Boavista each won the League (Sporting actually winning it twice, in 2000 and 2002).  But then in the 17 years before that it was once again, Porto and Benfica.
In all Benfica have won the league 37 times and come second 29 times.   Porto have won the league 29 times and come second 27 times.   Sporting have won it 18 times and come second 21 times.  Two other teams have each won it once.
All of which means if you want to bet on the winners of the Portuguese league, don't expect very good odds, unless you have that feeling of something odd happening.  This season however Benfica are very oddly down in fourth and Sporting are running away with it.
Sporting, are interesting in that over the past five seasons they have received over € 200 million in player trading more than they have spent!
What is helping Sporting stay at the top is that they are not in European competitions this year, as they were knocked out in the play-off round in the Europa League by Austria's LASK.
Of course their worry is that they will start to lose their top stars, but for the moment, they are still having a jolly good time, and forcing the typesetters to reset the top two positions.