By Tony Attwood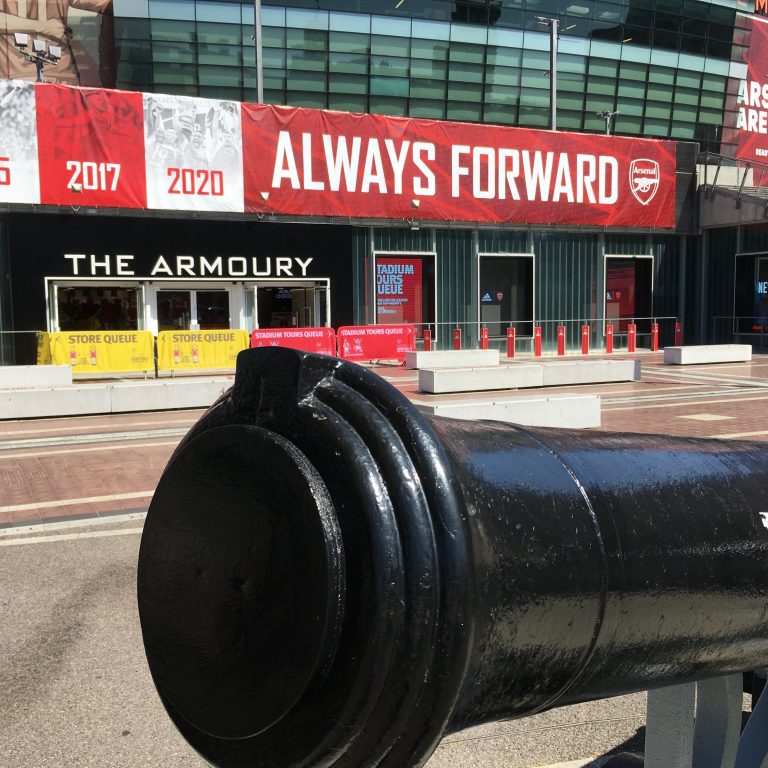 There is a double problem with Arsenal at the moment.   One is the fact that quite obviously the club is not doing as well as we would like, nor as well as we would expect after the level of expectation was raised through the Wenger years.
The other is that there is no obvious mechanism for getting us out of this position.
True, we didn't expect to win the League very often, following the advent of clubs using the billions of pounds to buy the very best players on the planet, but we did expect to be in Europe every season.  Now that seems to be taken from us.
But worse, during the years from around 2006/7 onward when it started to become clear that building another team to win the League was going to be a very long term operation, we had two compensations.  One was that regular run in the Champions League and the other became a series of FA Cup wins.   We don't have that compensatory combination any more.
And there is something even more alarming.
Since joining the top division in 1919 Arsenal have had the enviable record of never leaving the division, and of course that is not under threat.  But during that time we have had two very lean spells.  
It took us 12 years to win our first title, after entering the first division after the first world war, but then through the 1950s and 1960s we had a lean spell (known as the Big Sleep) in which we didn't win anything for 17 years.  Of course there were only two things to win in those days (the League and the Cup) but still, it was a long period of failure compared with what we had achieved in the pre-war period (five League titles and two FA Cups in the 1930s).
These days we do win things – or to be precise one thing, the FA Cup.   But in terms of a period of not winning the league we are in a period of Big Sleep proportions.
Personally, although of course I always have wanted us to win the League, I could see the difficulties we were under, given that just as Chelsea and then Manchester City emerged with previously unimaginable  amounts of cash just as we decided to build a new stadium, so the FA Cup was compensation.
And so the knowledge that we would always be in Europe, and regularly winning the FA Cup was enough, given the way that money had come to dominate the game.  But now the former is slipping out of our grasp, and the latter has already gone for this season, what is to be done?
It is difficult to know because the only solutions on offer are "let's do more of the same, only more so".  We've spent record amounts of money, and the players brought in are being criticised, so the idea is that we spend record amounts of money – until eventually the owner says, "Stop!"
We've changed managers twice, and each time things have got worse, so the idea is let's change managers again – which again doesn't seem a very good idea.
Of course I have no idea what the Kroenke thinking is about Arsenal and money, but Kroenke came with the history of not spending fortunes on his clubs.  And indeed it may have been that he decided to buy Arsenal because the club had a history of not spending vast amounts of money on transfers.   Mr Wenger did spend money, but he repeatedly sold players for far more than he paid for them – I wouldn't be surprised if Kroenke expected that to be the norm.
The one thing on the horizon that gives me real hope is the youngsters, and I desperately hope we can hang on to Smith Rowe and Saka – and indeed Martinelli and Joe Willock.   But I fear this continuing level of performance will not encourage these players to want to stay with Arsenal.
Doing what we have been doing for the past few years only more so will probably eventually give us a good side.  But how many years of misery we might have to suffer in the meanwhile, I dread to think.  "Eventually" can be a long time.
Mr Wenger was the man who showed us how to do something different, and he's not going to come back.  So what we need is another Mr Wenger.  A man who can bring in genius players who have been discarded elsewhere, and really let us all see what they can do, alongside developing a range of alternative tactical approaches which meant the opposition were never quite sure what Arsenal was going to do next.
Trouble is, that is the sort of manager most clubs are looking for.   
The Arsenal video collection: 
Over 200 historic Arsenal videos with more being added each day