By Tony Attwood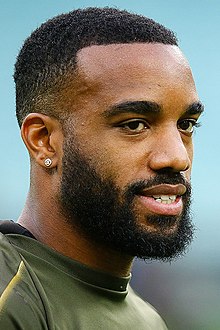 Here's a little snippet of information you might have missed: The dates for this summers transfer window in the Premier League starting and ending have not yet been set.
Yes honestly!  We don't know when the window creaks open and slams shut (as the journos have it twice a year).   
Now, there is a thing called the FIFA's Transfer Matching System which gives the dates during which transfers can be registered, but the Premier League clubs have to pick their own dates within that, and we don't know what those dates are because they can't agree!  The Transfer Matching System gives June 9 as the earliest opening date and August 31 as the ultimate closing date.
But let's jump sideways for a moment.  Supposing you were employed by a football club and you had the job of unsettling a rival club (and yes, such jobs do exist).  What would you do – remembering that whatever your ploy it must not ever be suggested that you were the originator?  Here's a list of options…
Suggest players from other clubs were to be sold – and feed that to "journalists" and bloggers.

Question the state of rival clubs so that a player your club wanted might be dissuaded from going there.

Slip a journalist a note about "Player fury" in a club to outlets such as the "Daily Star" which loves such stuff.

Suggest that in certain clubs the boss has "lost the dressing room" (which would be rather careless).
All these things can be read in the English media each day.  Indeed in the run up to the Sheffield U game the Mirror ran this headline: "Artetea losing Arsenal dressing room".
And of course once one "drainpipe" (which is perhaps a better word for the media than "outlet") announces anything, others follow.  The Mirror's tale was immediately copied by the Express which ran.
"Arsenal players think Mikel Arteta is failing Thomas Partey as dressing room turns on boss".
while the Mail chimed in with
Mikel Arteta 'facing revolt at Arsenal after players angry at being blamed for Gunners' woes'
Of course such stories only last a few hours, before being dropped and then being recycled a few days later.  The underlying feature of all the media in terms of football is that Arsenal are going to sell most of their current squad a buy a new squad and the management is in chaos.
So we get things like Football.London's headline "The 11 Arsenal players who could be sold to fund Mikel Arteta's dream summer transfers" and really there is nothing new in this.  Last summer we were told at different times that every single member of the fist team squad at the end of last season was being sold.  And the same happened the year before.
And of course they were not.
But the abject failure of journalists in the past to report what is happening are quickly brushed aside, in the rush to do one, and just one, simply thing: to discredit Arsenal.
As things stand 24 players have been listed as being chased by Arsenal already in the last three days.  I'll publish the list shortly, but let me stress, these are players listed in the last three days. 
And now, if I may suggest this: ask yourself….  If you were a player, and perhaps not necessarily very bright, would you go to a club that was reported by the media as 
a) Looking to sell all its players
b) Has a manager who has "lost the dressing room" 
c) Is tipped to buy an entire new squad over a transfer window that isn't open, and no one knows when it will be.
We know that every year the media uses the transfer window as a way of suggesting that Arsenal are in total chaos and/or have failed to buy the right players and simply bought completely the wrong men into the team (implying that if only the journalists were running the club things would be ok. 
I can even remember at the start of September 2003 reading in the Times, after the fourth league match of the season, that Arsenal supporters were complaining that this was the worst Arsenal team they had ever seen.
So not just a poor team, but the worst.
And that at the start of September 2003.
You may know what happened next.
The proof that something is seriously wrong with football refereeing and reporting