by Tony Attwood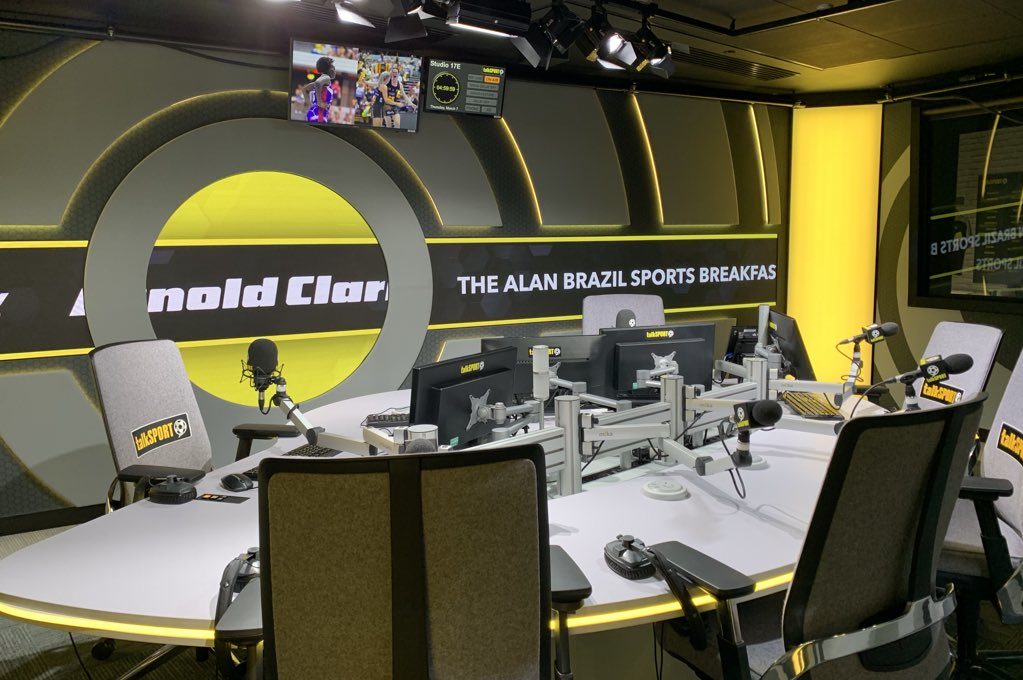 Talk Sport ("The world's biggest sports' radio station") ran an article last May, reporting the Arsenal victory with the headline Arsenal sprang a surprise by beating London rivals Chelsea 1-0 at Stamford Bridge this week.
And I am sure it was a surprise to the Sprout – although only because they don't like statistics which never play out well on air.  But I think many of us had realised by then that at the time of that game Arsenal were on a run of winning six of their last eight games in the League to round off the season.
More than that Arsenal were almost at the end of the run that saw them placed second in the table for the last two thirds of the season.  (Indeed given how much better Arsenal were than Chelsea by then it would have been a shock if Chelsea had got anything against Arsenal). 
But even then TalkSport would have none of the notion that Arsenal were doing ok, instead saying, "But that result doesn't hide the fact a massive rebuild of the squad is needed at the Emirates – and the sooner the better."
And on that point they have been at one with their rival anti-Arsenal publications which ever since have been vying with each other with headlines that open "Arsenal's best line-up next season if Edu completes £92m …" which then also appeared in 24 Hours Report, Football London and other locations.
Indeed so carried away did Football London get with the idea that they then upped the ante and gave us Arsenal's best line-up next season if Edu completes £208m qunituple transfer swoop
This sort of approach meandered on for a while but of late has been interspersed by something else.  Consider this from TeamTalk on 24 July:
Pundit pinpoints two reasons why Arsenal will 'surprise' next season under which was the remarkable statement, "I've got a feeling and I don't know where it's come from," Danny Murphy told talkSPORT.    "I think with no European football and it looks like they're having a go in the market, I think Arsenal might surprise a few."   (The feeling came from Untold Arsenal, Danny, but don't worry about it).
This of course is utterly different from the sort of commentary just two months before when the Daily Telegraph wrote, Mikel Arteta can justifiably claim the instability around the club has not helped his cause.   An instability caused by the media no less.
But it is not all sweetness and light even now as we can find Football Insider offering us Get Him Off The Wage Bill – Arsenal told to bin Arteta signing by pundit amid Romano update.   It was ever thus.
However what we are also finding now is quite a different approach.  The headline "Arsenal chief Edu finally adopting crucial transfer approach many fans have been demanding" in the Express today is over a convoluted tale about the alleged transfer of Xhaka, who you may recall was statistically shown to be our best player in the latter parts of last season in the Football Observatory figures.
The actual article does ramble quite a bit (rather like my pieces, I guess) but it is in essence saying that Xhaka should not be sold on the cheap because "Xhaka is arguably in his prime at the age of 28 and still has two years remaining on his Arsenal deal.  He is a star for the Swiss national team, who reached the quarter-final at Euro 2020.
"Arsenal are right to demand their asking price is matched, because too many times before they have allowed a player to leave on the cheap."
Previously it seemed that across most of the media the plan was to knock Arsenal as much as possible, call the transfer window a disaster, and then do a number of "I told you so" pieces as Arsenal open the season much as last season (where you will recall, we languished at 15th by Christmas).
But slowly an awareness is growing of what happened in the last two thirds of the season and there is an increasing worry that Arsenal could "surprise a few people" (including their own hacks).
There is even an article in HITC which is headlined "Report: 'Fantastic' Arsenal ace dazzling coaches, now likely to land shock start on opening day"
And that is strange indeed given that HITC have reported over 50 different players that they think Arsenal are about to sign this summer, seemingly on the grounds that none of the existing players are any good.
The "dazzling ace" is Cedric Soares who they think is going to be our regular right back this season.
So, things change, and journalists change their mind.  True, they don't apologise for all the false stories that they have spread, and it is usually only when being sued that they admit that they have published something that was wholly wrong.  But things are changing.
The statistical enquiry of 2021