By Sir Hardly Anyone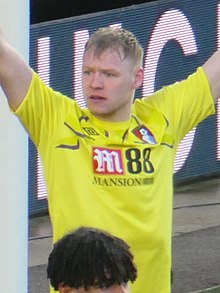 The media are still attacking the Arsenal manager on a daily basis – the latest being attacks on the idea of dropping Leno and giving Ramsdale a game or two.
Of course we don't know the exact ins and outs of this but a few factors that are generally omitted from such commentary include the fact that until coming to Arsenal Ramsdale was a full-time keeper.  Indeed if we look at his record we'll see the progress of player who has been playing fairly regularly since 2017/18, and in fact played almost every game in the last two seasons.  And he is a player with a growing reputation – something we all admit at Untold that we didn't understand when the notion of him coming to Arsenal to replace Leno was first mooted.    Figures are from wikipedia
Ramsdale's figures…
Club
Season
Total
Sheffield United
2015–16
0
2016–17
2
AFC Bournemouth
2016–17
0
2017–18
0
2018–19
0
2019–20
37
Chesterfield (loan)
2017–18
19
AFC Wimbledon (loan)
2018–19
23
Sheffield United
2020–21
42
2021–22
2
Arsenal
2021–22
2
Career total
127
That of course is not the plan immediately, but rather the plan is that by next season or at the latest the season after Leno will leave (2023 being the end of his contract) and Ramsdale will be the new first team keeper.
But you can't have that sort of plan without giving  the guy some games first.  I know that Emi Martinez didn't get many games – but he did have the benefit of the Europa League matches – which was at least 12 each season, plus the league cup.
In 2018/19 Martinez played 18 games for Reading, in 2019/20 he had 23 for us (because of Leno's injury), before moving on the Villa.
To bring Ramsdale in we would most certainly have had to offer him some promises about him becoming the first choice keeper, especially with Leno's contract coming to an end, and to achieve that we need to have him in goal sometimes.
This might also be part of the plan to encourage Leno to move for a fee at the end of this season, rather than on a free the season after.
Of course such a debate is missing from most newspaper reports largely because it needs a few numbers in it and takes up more than 100 words, but it is being portrayed as another major cock-up.  The Mirror, now leading the anti-Arsenal charge every day, has today got the headline 
Mikel Arteta fails to learn Pep Guardiola lesson as Arsenal troubles worsen
It speaks of the use of Ramsdale last weekend as "the latest in a line of baffling calls made by Arteta" and yet looking at the numbers above, and the fact that Ramsdale would almost certainly not have signed without a promise of games before Leno leaves, it seems perfectly reasonable.
The Mirror adds, "But tinkering for no reason hardly ever guarantees success" – immediately making the whole thing not a planned move to integrate the player into the team and for him to get used to the new tactics he is experiencing but "tinkering" which implies change for the sake of change.
The also speak of "the bizarre requirement of rotating the goalkeeping position" yet there is nothing at all bizarre about this, if one looks at the long term plan.
Of course the Mirror, in keeping with the rest of the media, won't analyse the tackles, fouls and yellow card data because they know perfectly well that such analysis is beyond the wit of some of its readers.  But if they did, they would realise that the whole way that Arsenal play is now based around defending without tackling.  And then learning of this new approach has in part been the cause of the defeats in opening games.  
And if anyone needs to appreciate this fully, it is the goalkeeper and the defence in front of him.
Although to be fair, the virus, the lack of both key strikers, and playing two of the top teams from last season while trying to adjust and adapt new players to an unusual tactic, had quite a lot to do with our poor start – but don't tell the media, because you'll just be wasting your email.