By Sir Hardly Anyone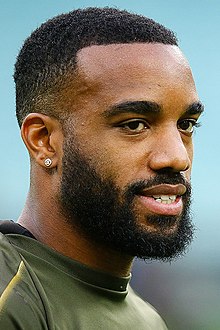 Arsenal's summer transfer window was an utter disaster… for the pundits.   With 136 players highlighted as being ready to be signed by the club, only a handful made it.  Meanwhile with every single player in the first team squad headlined as being in line for a transfer or simply a give-away, the overwhelming majority stayed.
Now in any other industry, people making such a gigantic set of utter cock-ups in terms of their predictions would either have resigned in shame and gone into carrot farming, or been sacked never to work again.
But in football, not only are these prediction failures still working, they are still making predictions!  Which is why, being a sensible reader, I know you won't believe any of this guff.
However the rumours do have a use because they allow us to develop a list of players who are pretty certain not to be coming to Arsenal in January.
With an average age of just 24.76, Arsenal field the youngest team in the Premier League.  Also Arsenal spent €165.6 million on new players—more than any other club in Europe.
And quite extraordinarily summer's incoming players had an age range which was even lower than the average age of the team.  The Transfermarkt database shows that only five teams in the top divisions of Europe have lower ages: Bayer Leverkusen (24.75 years), VfB Stuttgart (24.72 years), FC Empoli (24.71 years), Olympique Marseille (24.7 years), and AS Monaco (24.47 years).
Now normally pundits (who know nothing) and managers (who sometimes know something) tend to speak of their desire for a balanced squad in terms of ages, so why did Arsenal go all out for youth?  It certainly wasn't to cut costs because Arsenal spent £149m – more than any other club.
The explanation fits in neatly with the explanation we have been giving for Mr Arteta's approach since he arrived as manager: a tactical change centred on an approach to cutting the number of yellow cards that Arsenal get in half, by giving the referees fewer chances to influence the game.  In fact yellows came down last season by 45%, while tackles and fouls also dropped dramatically.
But having brought in six new players and promoted Balogun from the reserves, would Arsenal buy any more players after Christmas?  After all we still have on the books Kolasinac, Guendouzi, Torreira, Saliba, Iliev, Rúnarsson, Nelson…
And yet according to the men who got it so wrong in the last transfer window, Mikel Arteta has 'told Arsenal board' the player he wants to sign in January    That is Youssef En-Nesyri of Sevilla – according to the Daily Star.  The reckon the entire forward line at Arsenal of Aubameyang, Lacazette and Eddie could go.
But then we find Mikel Arteta has told Vinai Venkatesham what Arsenal's next £36m transfer mission should be – and this is Football.London going down the same route as the Star with Youssef En-Nesyri as the man incoming.
Meanwhile The Athletic even reported that Tammy Abraham has openly said he wanted to join Arsenal and was waiting for their offer.  It must be another one of those awful "Arsenal too slow, too mean, too stupid, too dumb" stories, in letting the purchase slip through their hands.  Indeed it must be Edu's fault, because… well, it is always Edu's fault.
Of course none of these stories mention the fact that we noted above – that Arsenal were the top spenders in the last window, but Football.London has finally caught up with that one with the tale that there are three players Arsenal could sign for free 
To save you looking it up and ploughing through all the stuff at the start they are Jack Wilshere, Clement Grenier, the central midfielder from Stade Rennais, and Angel Romero who doesn't have a club.
So there we are.  Despite spending more money than ever before and more than everyone else last summer, we are simply going to spend spend spend.   Again.  Although personally I rather doubt it.