By Sir Hardly Anyone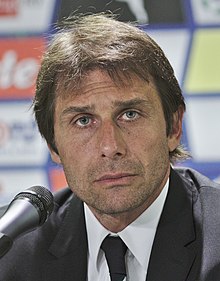 We've noted so many times how the media love to knock Arsenal, that for most journalists anti-Arsenal stories are now part of the bedrock of England's football journalism.  Poor management, bad decisions by Edu, good players let go, poor players kept, distant ownership, fans in revolt. 
If the media have a spot of space or not mentioned Arsenal for a couple of days, these are the standard fill-ins.
So it was something of a shock this week to find a collection of positive Arsenal stories all emerging at once.   
And not different outlets all running the same story but a whole variety of positive Arsenal stories, all turning up at the same time!
Maybe the cause of this sudden upsurge of positivity is the raft of negativity surrounding Tottenham and their dismissal of permanent manager number 34 and the appointment of number 35 (there having been so many Tottenham managers that referring to them by numbers rather than names also has become something of a trend).  
But what next for Tottenham.   After all, as the Guardian notes they "fired José Mourinho less than a week before a cup final, tried and failed to kickstart a super league, successfully demotivated Harry Kane, hired a fancy director of football, appointed the last man on the long list, sacked the last man on the long list and enacted a dramatic pursuit of the most high-profile unemployed manager in world football."
But, it is said, Conte knows how to win things – his win percentage in his last four clubs has been above that of any Arsenal manager ever, reaching a crazy 67.55% with Juventus and almost matching it with 65.09% with Chelsea.
Those are astounding figures, but figures reached with teams that had the money (in one case) and what we might call the "influence" as well as the money (in the other case) to win whatever they wanted.
So the question behind the appointment is, are Tottenham really going to give him all the money he wants?  They are after all in a lot of debt, and the fact is that what Tottenham desperately need is, well,  money.
They owe something like £600m on the stadium, and have spoken of £150m "irrecoverable" losses from the pandemic, and recently took on £175m Bank of England loan.   So why Conte?
As the Daily Express wrote recently, "In the context of such financial devastation, securing Champions League football for next season has never been more important, with a place in the competition worth well over £50m in broadcast revenue".
Put that way this new manager is not all about winning things, but generating income for the club to pay off its debts.   Which then in turn doesn't sit easily with hiring a manager who loves to spend money.
And although it cannot be denied that he has won nine major trophies (discounting the Intertoto Cup and the Italian equivalent of the Community Shield) these were always with money.
So the question is how much will Tottenham give him, and how long will he stay?
He's got an 18 month contract at Tottenham.   Juventus had him for three seasons, Chelsea for two, Juventus for two.   And yes he won the league each time with Juventus, but that was in a period when Juventus won the league nine times in a row, not least due to the fact that following the match fixing scandal that saw Juventus relegated to the second division, other clubs involved in the match-fixing did not have the financial backing Juve had, and so failed to attract the top players.  In short they had the league to themselves.
So Conte one and a half seasons, even if it adds massively to the debt could be about right for Tottenham and it might not be too bad for us, when we look at Conte vs Arsenal.   In two seasons at Chelsea Conte's team played Arsenal eight times and he won once.
Arsenal's manager of course was Arsene Wenger, who beat Conte simply by changing Arsenal's formation.  It turned out not to be that difficult after all.