by Tony Attwood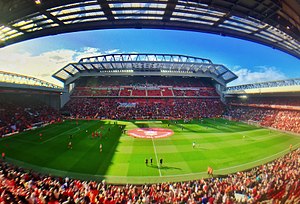 Liverpool's decision in the game against Arsenal, dramatically to increase the level of fouling from its normal level is a statistical fact that can't be denied.
Before this weekend's game they had committed 107 fouls, at a rate of 9.73 per game.  Now it is 122 at 10.17 a game.  15 fouls in one game.  Even Watford, this season's bonkers foulers who are way out of reach at the top of the fouling chart only average 13.42 a game.
Those are the facts, and they remain the facts despite the fair number of people who wrote in and denied them, or called the writers of Untold various unpleasant names.  The Premier League itself (which publishes tackles and yellow cards data) accept the figures, and they have appeared in the  media that bothers to do statistics.
A fair number of people wrote into the last article which focussed on these details, (as usual we didn't publish the abusive comments, but still quite a few made it on line) and it was interesting that many of those who were arguing against the points made, didn't address the issue of why Liverpool suddenly increased the level of fouling, just for this game.
Yet it is undeniable that this is what Liverpool did.  They increased their level of fouling by over half – and it is very hard to see how this could have been a chance decision on the pitch.  
So the more likely explanation is that Liverpool's management told the players to go into the tackles much harder.   And they would have done so knowing that their chances of getting yellow cards was low, and any they picked up wouldn't really matter since they get so few anyway.
Indeed if you are a regular reader you may recall our earlier headline before the match which said that Arsenal were 42% more likely to get a yellow card than Liverpool in this match.   In fact we were quite wrong – Liverpool got two cards, we got none.   But even with these extra yellow cards Liverpool are still 18th in the yellow card table – which emphasises just how unusual it was for them to pick up even one yellow card, let alone two.
Putting it all together there is no explanation for Liverpool's high level of tackling, fouls and yellow cards, which is completely out of line with their previous behaviour on the pitch this season, other than the fact that it was a deliberate policy.   Of course I don't know what their manager said to his defenders but it would appear to be "they are a young defence, go and frighten them".   He might have said "kick the shit out of them", of course, but whatever it was, the result was the same.  It was what Arteta saw early on, and why he got so angry.
Now this is an interesting development given the high regard with which Liverpool as a club, and Klopp as a manager, are held by the media.   And the media's general desire not to look at statistics is a desire reflected by many of our correspondents yesterday who totally refused to engage with the figures and instead put forward different explanations for what happened – as if the stats were not there at all.
And it all plays right into Liverpool's hands.
Of course for Liverpool to get away with such a tactic they needed a compliant referee, and we have speculated before that different clubs are seen in different ways by PGMO and so certain referees are given specific games.  As we know, this referee is on track to handle over one-third of Arsenal's games this season, which is going to make life very difficult for us, if other teams, seeing Liverpool's successful tactics in the match yesterday, adopt the same plan.  We are going to be kicked to pieces.
Yet for clubs it is a very simple approach.  Become known as a non-fouling team, and then when up against a talented young team, turn on the intimidation.   The club will pick up a couple of yellows, but since yellows are so rarely given to the club, it doesn't matter.
We can in fact see how this has developed.  Between 2019/20 and 2020/21 Liverpool increased their number of fouls through the season by 19% but their yellow card rate only went up by 5%.  That told them all they needed to know.
So it seems they've noticed the vagaries of refereeing just as we have, but Liverpool have chosen to exploit them with a new, and I would say unwelcome tactic of using their image as a clean team to venture into intimidating through suddenly massively increasing their level of fouling – but only in certain games – knowing that a couple of extra yellows in a specific match, is neither here nor there.
I doubt much can be done about it, so I suspect we will be seeing others travelling the same route.  We'll keep an eye on how the figures go.