By Tony Attwood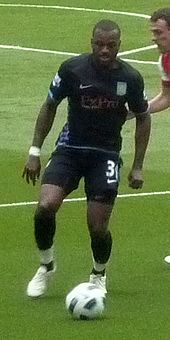 Oh how the pundits love knocking Arsenal.  Define the club as failing and that means the journos can justify their notion that Arsenal are now going to bring in a whole new group of players.  Which gives them more and more stories to write without the expense of that annoying little activity known as research.   
Thus after the loss to Everton the Mirror announced "Arsenal have been dealt yet another reality check after an impressive unbeaten run."  After the win against Southampton nothing changed.  We are still needing to buy.
Now you'll remember that the last round of buying in August meant that we lost three games in a row, and has given us a defensive record worse than we had last season.  Which the media really loves.   
And now we have problems with Auba we are told by Talk Sport that Renato Sanches is ready to take on a new challenge which has boosted Arsenal's chances of signing the Lille midfielder.
Anyway, on Sanches we are told he "first rose to prominence back at Euro 2016 but his career has not gone on like many expected" but "he helped Lille win Ligue 1 last term and is now being linked with a move to another of Europe's heavyweight."
However it is not all exciting news with new men on the way for also in the Mirror, Arsenal told they risk repeat of Mesut Ozil contract saga in "no win" dilemma
This concept comes from that chief prognosticator Darren Bent and once more concerns Aubameyang who the Mirror say "could be difficult to offload given his current contract."  
Bent announced, "I said at the time Arsenal were stuck in no-win situation. At the time, Aubameyang was playing fantastic, one of the best strikers in the Premier League, single-handedly won the FA Cup for Mikel Arteta.   They started off the following season against Fulham, scored a good goal, got the contract and he has been a shadow of himself ever since."  
But to be fair also let us consider the past of Darren Bent.   He was the man who when playing for Villa was photographed apparently out shopping while his team were losing to Liverpool and when he should have been at home recovering from injury.  He later apologised.   Then his manager said some odd stuff about a conspiracy theory (although it was never quite clear who was conspiring with whom) and then Bent had to deny having a fall out with his manager.
Bent, who also once appeared on BBC's Celebrity Mastermind and scored a total of three points over two rounds, tells us, "It's like the Mesut Ozil situation all over again. We've got an overage player, he's not old, but he's getting on in age that we can't get rid of and on really high wages. So what do we do?
"When you have a centre-forward like Aubameyang, I've always said 'you've got to play him, you've got to play him'."   Although Bent then added that when Arsenal do play Aubameyang "Arsenal are playing with ten men."   The phrase "mindless gibberish" springs to mind for some reason.
Of course, it is not just Auba who is getting it in the neck from the media.  Thomas Partey has been hammered by Just Arsenal with them saying, "Thomas Partey was one of the finest midfielders in Europe when he was at Atletico Madrid. Top clubs around the continent wanted the Ghanaian midfielder as a part of their squads. This made Arsenal pay his release clause because they believed he was the long-term solution to their midfield problems.  Two seasons into his spell at the Emirates, he is still not convincing enough to most of the club's fans."
Meanwhile HITC have told us that Alan Smith has said, "I would be inclined to stick with Aubameyang.  I know, at the moment, he is a shadow of the player he once was.  But he does give the side a focal point. He is someone that can still threaten in-behind and stretch teams.
Next up for criticism is bound to be Xhaka.   For the moment, there is some admiration as 101 Great Goals said of Xhaka, "After what can only have been a superhuman effort by Granit Xhaka, he is back with the Arsenal squad this evening, two months and a week after damaging his knee, and a full month ahead of schedule."  But the tide will surely again turn against him because, well, that's what the media does.
Elsewhere Goal says of Pepe that Arsenal are willing to sell him next month to Newcastle, or Everton or Palace.   So chaos everywhere, as usual.  At least according to the media.
And just to wrap it up, according the Mirror, Lehmann and Maitland Niles will also go in January, plus "the club must go a step forward in January and try offload Granit Xhaka" [see I told you], "Alexandre Lacazette and Aubameyang, as well as Nicolas Pepe who has been a major flop."
I really cannot see Xhaka being removed from Arsenal.  And indeed I don't think anyone who actually looks at the man's statistics can either.