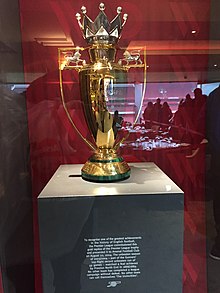 Despite not joining the first division of the Football League until 1969, Crystal Palace and Arsenal have managed to play each other 53 times across the years in league and cup matches. 
And up to January 2017 it was pretty much Arsenal all the way.  In the first 40 games there were 26 Arsenal victories, 11 draws and just three Palace victories: one in the League Cup and two in the League.  However then things changed and in the last 13 games the results have been just five Arsenal wins, three Palace wins and five draws.  But last season there was a significant improvement since Arsenal beat Palace at Selhurst Park on the opening day 2-0 and in the return match in March 4-1.
Of course, last year's opener was memorable because Patrick Vieira had been appointed manager of Crystal Palace on 4 July 2021 as the successor to Roy Hodgson.
That season the club finished 12th, which was pretty much in line with their general performances.  In the eight seasons before that, since returning to the top division, Palace had finished between 10th and 15th each season.  Both in terms of points and goals scored that was their second-best finish in the league during this spell in the top division.
However, on 17 March 2023 Vieira was dismissed as manager with the league table showing Palace still in 12th place in the league – which was of course where they had finished the season before.
The problem was their recent run of form for in their last 12 league and cup games they had drawn five and lost the rest.   The results were not particularly harrowing – in fact in the last 11 games the six defeats were all by one goal.  So really there was no need to get rid of Patrick, but the club knew they could tempt their old manager back, so that's what they did.
On 19 March Arsenal beat Palace 4-1 at the Arsenal Stadium, but thereafter Palace won five and drew three of the final ten games of the season to secure their regular 11th place in the league.
Their problem however was that Zaha who had scored 11 in 2020/21 in the league and 15 in the following season was no longer delivering the goals, and as a result Palace were 14th in the scoring lists, over 40 goals behind Arsenal, although to be fair they did score more than Chelsea in the league last season.  Mind you the only clubs to score fewer goals than Chelsea were Forest, Bournemouth, Wolverhampton, Southampton and Everton.
As for Patrick on 2 July 2023, he signed a three-year deal at Ligue 1 club Strasbourg, shortly after their takeover by BlueCo who you may know as the owners of Chelsea.   They hold a majority stake in the company which of course is led by Todd Boehly.  Strasbourg finished ninth last season in France and this season have won one game and lost one.   
I'll put in the French league table below, and try and keep an eye on it this season, and not just because of my own feelings about Patrick Vieira (I was at his very first appearance for Arsenal when he came on as a sub, with Arsene Wenger still seeing out his contract in Japan and starting for Arsenal on 1 October, and directing affairs down the phone to Pat Rice.)   
But also because of the link with Strasbourg.  If you know your Arsenal history Strasbourg was Arsene Wenger's last club as a player.  I wonder if he goes back to watch them and offer Patrick some hints.
And because of one more thing.  We are normally used to starting to read the French top division from second place down, since it is taken that PSG win the league each season.   Except that after two games (and yes I know it is just two games) PSG are actually 11th, having drawn both matches.  Monaco are top – and they were the club Arsene Wenger managed from 1987 to 1994, winning the league and the cup with them.
It's a small world.   Not to mention a funny ol' game.