Best Sites to Place a bet on Arsenal
By Dave Jackson
With the season so close at hand, it's hard to think about anything else than watching football and placing some bets, especially now when it's so easy to do it with all the mobile bookmakers around. With so many betting choices, it finally feels like bookies are taking the market back from mobile casinos, which was a pretty hard feat to pull off considering most of them give out welcome bonuses like candy, some even giving as much as €500 free over two deposits as thank you for signing up.
But regardless of the expansion of mobile casinos, some punters will always feel at home at a bookmaker's , where the love and knowledge of the game can be turned into a good side-gig or even a steady income, but above all a great way to make football even more exciting than it is. With that in mind, let's take a look at what are the best places to turn your love for the Gunners into some profit and spice up the upcoming matches.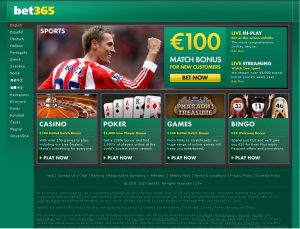 Bet 365 have long been a staple in sport betting and to no surprise. Their site has been the go-to site for scores for many years now, and their mobile and table platforms have only made it easier for users to enjoy the same experience while commuting.
And when it comes to betting odds, Bet 365 don't fall short either, as they, along with a handful of other casinos, have the most profitable odds for Arsenal this year. The Premier League Winner odds for Arsenal this year are 6/1, the FA Cup and League winner odds are 9/1, and 10/1, respectively, and the top 4 odds are understandably low, with the team having the third best odds of 1/2.
But Bet 365 don't only have some of the best odds, but they also have the best welcome bonus of a 100% match of up to £200, as well as a 50% match on your second deposit to get you started.
SkyBet
Apart from having good odds, SkyBet also have what other sites miss this early in the season – variety. This means that you'll have more opportunities to win some cash apart from the standard winner, match, and top 4/6/10 bets found in most bookmakers.
The odds for Arsenal winning the Premier League at SkyBet are slightly under what other bookies are giving, but still fair enough, with Arsenal having 11/2 odds for taking home the cup. On the other hand, their 9/1 odds for winning the League cup are only second to Bet365, while the 7/1 FA Cup odds are third best.
But what makes SkyBet a solid choice is that they also have straight forecast betting odds of 12/1 for Manchester City/Arsenal and are the only betting site to give combination tricast odds for the top 3, where Arsenal, City, and United make a safe bet with 8/1 odds. The only downside is that when it comes to bonuses, they fall a bit short to other casinos and only give a £20 bonus on your first £5 bet.
Ladbrokes
Ladbrokes are another name that needs no introduction, as they already have a pretty decent share of the online sport betting market. Their site is simple and easy to navigate through, and their mobile platform will make betting on the move a breeze.
Ladbrokes have some of the best odds for Arsenal this year, giving 6/1 odds on bets for Arsenal winning the Premier League title, 8/1 on taking home the FA Cup and the same odds for winning the League title – which is a tad less than what other bookmakers are giving but fair in total. But what's good about Ladbrokes is that you can get a free bet bonus of £50 after making your first £5 bet, which is quite generous for an online bookie.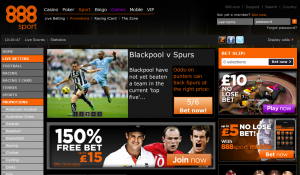 888 Sport
A company as famous for its casino as it is for its betting site, 888 is a solid choice for your betting because it offers fair odds, an enticing bonus, as well as a dedicated mobile app that you can use to place a bet wherever you go.
888 Sport have the "standard' odds of 6/1 for Arsenal winning the Premier League, but slightly fairer odds of 8/1 for taking the League Cup and 4/7 odds on finishing in the top 4. They currently don't have odds for the FA cup, but that might change.
888 Sport are a very solid choice for betting you first safe bet, as they have a "Treble-Winings!" welcome offer that triples the odds on your first bet of minimum £5. You will also get extra £5 on your first bet.
The Bottom Line
When you look for the best bookmaker, you should be primarily looking at the best odds for you, of course, but you should also keep in mind that the best ones will have a quality website, a great reputation, standard payment methods, as well as enticing rewards for both their new and existing players. All the bookies so far mentioned score more on this checklist than other casinos, but the final choices is still yours to make.  
Also, if you're looking for the best odds on individual matches, keep in mind that around 90% of online bookies have the same odds, which is why they shouldn't be the deciding factor.