By Jacko Jones
The transfer market is getting into full swing as the Premier League advances towards opening day. As seems to be an annual theme, Arsenal are staring down the barrel of a new season with a number of squad requirements unfulfilled.
Speaking after the match against the MLS All-Stars Wenger confirmed he is looking for a least one defensive and one attacking signing to complete his squad ahead of the new season.
World Cup winning German centre-back, Shkodran Mustafi, is topping the defensive signing list but his club, Valencia, have set a release clause of €45m. The German defender has played in England before having joined Everton as an academy player before making a free transfer to Sampdoria where he spent two years.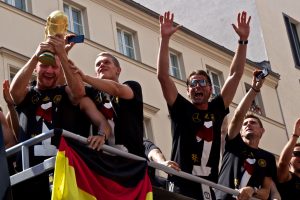 A potential rival to take the starting spot next to Laurent Koscielny – who is rumoured to be the next Arsenal captain – is Roma defender, Kostas Manolas. Gunners' fans may remember him being on Arsenal's shopping list two years ago only to see him sign for Roma. This was due to the Gunners not wanting to meet Olympiakos' £12m valuation and as an integral part of the Roma defence, the Greek international would cost a lot more than £12m.
In attack, Arsenal are favourites to land Jese Rodriguez from Real Madrid. Highly thought of at the Bernabeu, Jese is a versatile forward who would add some much needed speed to Arsenal's frontline. He will find playing time hard to come by next season and as such Madrid are prepared to listen to offers for him. He may prefer a move to PSG but as things stand the Gunners are in pole position and is one of those football tips worth following up on.
Lyon's Lacazette has been the subject of much media attention after the French club publicly announced they had rejected a bid of £29m from Arsenal. They also categorically stated that Lacazette is not for sale at any price. However, this does not seem to have put off Arsène Wenger who is gearing up a final offer of £40m so it's definitely worth checking the latest odds with Coral because if they land Lacazette they may finally have the fire power needed to win the title.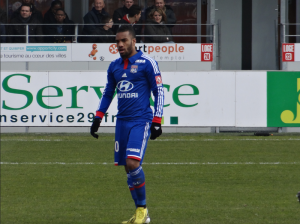 Ivan Gazidis risked the wrath of Arsenal fans when he proclaimed Arsenal are unable to compete with their rivals for players – this coming after years of posturing and claims of Arsenal's impending financial power. Obviously the league and market dynamic has changed since some of these statements were made but Arsenal fans will not be very forgiving or understanding should the window close and there still be gaping holes in the squad.
Thankfully it seems Wenger is making moves in the market that defy Gazidis' words and perhaps it's a bit of clever PR to help the manager win over some critics. Having spent years protecting the board maybe Ivan has decided to take one for the team and let Wenger get some plaudits for splashing the cash after he claimed it wasn't possible. Probably wishful thinking but as long as we get the players we need I doubt many would care what PR games are being played.
The football tips always predict a season where Arsenal fall out of the top four but they always seem to defy the odds and make it back in. That seems to have been enough for the board but Arsenal fans have been crying out for some bold moves on the transfer market to finally make a concerted effort to win the Premier League and this summer could be the one. At the moment it is just fanciful thinking but considering the talent in the squad already if Arsenal manage to add Lacazette or Jesé and Mustafi or Manolas to the earlier signings of Xhaka, Holding and Asano that would be a very good summer.