by the Referee Team
Just in case you find the full weekly referee review too long – here is a quick summary in bullet point form.  The full analysis will follow.
Matchweek 16 included these games
Tuesday 13 December 2016

Everton
2 – 1
Arsenal
West Ham
1 – 0
Burnley
Sunderland
0 – 1
Chelsea
Spurs
3 – 0
Hull
Bournemouth
1 – 0
Leicester
Middlesbrough
0 – 3
Liverpool
Crystal Palace
1 – 2
Man United
Stoke
0 – 0
Southampton
West Brom
3 – 1
Swansea
Man City
2 – 0
Watford
In Total
The referees made 17 wrong Important decisions – somewhat better than usual.  9 were red cards, 1 a second yellow, 5 were penalties and there were 2 wrongly awarded goals
The referees also made 15 correct decisions, 13 penalties, one red card and a second yellow.
Good and Bad Referrees
Neil Swarbrick and Paul Tierney were joint referees of the week, both with no wrong and two right decisions – well done to both of them
Craig Pawson was the worst referee of the week with four wrong decisions and none correct
Games where we believe the referees affected the outcome of the matches
Everton v Arsenal – should have been a win for Arsenal instead of a win for Everton
Crystal Palace v Man United – should have been a win for Palace rather than a win for United
9 Players who should have had straight red cards
Long – Southampton
Lowton and Mee – Burnley
Taylor – Swansea
Davies – Hull
Rojo and Ibrahimović – United
Jagielka and McCarthy – Everton
The player who should have had a second yellow card was 
Martin De Roon – Middlesbrough
Most favoured and worst done by
Arsenal continue to be the team most affected by wrong decisions against with 31.  Also at the 'wrong' end of this table are Bournemouth and West Ham (both with 25) and palace, Liverpool and Man City (each with 21)
The teams with most decisions in their favour are United (31) Spurs (25), Watford (23) and Leicester (21).
In terms of points Man United have benefited most having 11 points more than they should, Watford are 7 points better off.  Bournemouth have been robbed the most and should have 10 points more than they have closely followed by Arsenal with 9.
For Hull and Sunderland so far it all balances out and their points total is correct.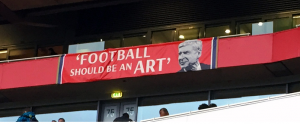 If you appreciate what we do and would like to help Untold Arsenal, please
Follow us on Twitter @UntoldArsenal
Follow us on Facebook (UntoldArsenalToday)
Referees
Arsenal v Watford