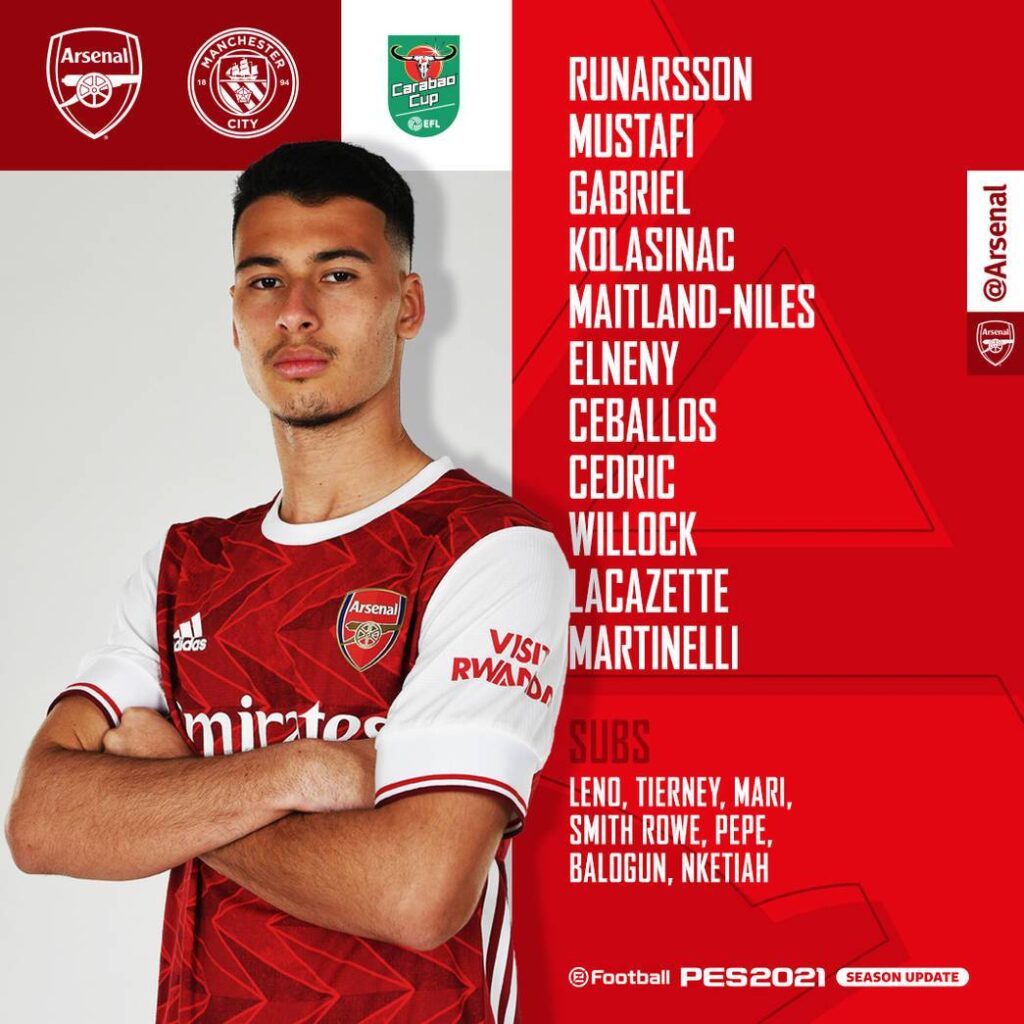 Yep all the so-called experts got it wrong, but our little hope that Martinelli would start was fulfilled.  He is the line up.
As you may have noted, we do a round up before each match to see if these pundits actually know anything at all, and this time we found a much higher number than usual who couldn't even be arsed to put a prediction of the line up forward.
And of course we are grateful for those who did.  We did it for ten years, only occasionally getting it right, but at least we tried – which is why we support those who do try – as opposed to the sneering know-it-alls who can't even be bothered.
But the fact is none got it right.  The list above is the official Arsenal line up tonight.
So we have presumably got Martinelli on the wing and Lacazette at centre forward…
Runarsson
Mustafi Gabriel Kolasinac Maitland Niles
Elneny Ceballos Cedric
Willock Lacazette Martinelli
Balogun who was highly tipped is on the beach.
There is also a screamingly hilarious piece on Football Insider in which Kevin Campbell (noted in the headline as "Campbell" in case we think it is the ex-Southend manager and so read on, goes through transfers that are up to ten years old and says we have not been able to move them on.
Of course Football.London got in on the act with the headline that "Gabriel drops Instagram hint over Mikel Arteta's Arsenal team selection vs Man City" which was that he would play, and he is, but that was fairly obvious.
Meanwhile Caught Offside are quoting Tim Stillman knocking the Arsenal management saying "If Mustafi and Kolasinac are in the squad and Saliba isn't, this is not a "long term project", it is a "must win now" project and should be judged absolutely on immediate results."