by Tony Attwood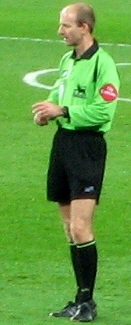 Imagine that there were a set of statistics that indicated that for years and years referees had been unduly under the influence of alcohol when refereeing Premier League matches.
After years of hiding the figures the situation would now be incredibly difficult – because if those figures did come out then questions would be asked not only about why the bias they reveal is taking place, but also why it was not discussed before.
So what could be done?
Well, ideally, with the collusion of the media, the figures could be ignored.   And this is what is happening with the issue of home and away wins in the Premier League.  (Although not the bit about alcohol).
Last night's result of Manchester United 1 Sheffield United 2 took the media by surprise, and they really didn't know how to explain it.   The Guardian led with "Burke winner damages title chasers hopes" which seemed a little less than surprised.
The Daily Mail has run the headline "Rio Ferdinand labels Manchester United as 'dour and lifeless' after Ole Gunnar Solskjaer's men are beaten at home by Premier League basement boys Sheffield United… as he blasts Anthony Martial and Nemanja Matic for lacklustre display in Blades winner"
The Daily Express has "Ole Gunnar Solskjaer makes Man Utd vow over Arsenal clash after Sheff Utd deal title blow"
None of them, nor indeed any of the other papers that I have seen reflected on the way that away wins were now more common than home wins.
Indeed the reverse pattern has always been the case since the football league started.  In the very first season of the Football League (1888/9) the figures ran out as
Home wins: 59%
Draws: 17%
Away wins: 24%
That pattern of most games ending as home wins, followed by away wins and then a smaller percentage ending as draws continued, year after year until last season.   Yes, once or twice over the years there were minor blips as the away wins and draws crept up, and home wins declined, but all those did were to even up the stats slightly for one season, before the numbers retreated once more to the normal pattern.
This season, excluding last night's games we have had 194 games played.  73 have been home wins, 76 away wins and 45 were draws.
Which in percentage terms works out at
Home wins: 38%
Away wins: 39%
Draws: 23%
Now if we go back to 2018/19, the last season in which we had crowds attending matches we had 380 games 181 home wins, 128 away wins and 71 draws.
In percentages that gives
Home wins: 47%
Away wins: 34%
Draws: 19%
These are extraordinary figures, and yet apart from one rather desperate attempt by the Guardian to deny this was happening it is not an issue for the media.  Even though, as we have shown, it is happening across the leagues in this country.
Indeed there was even an utterly bizarre attempt by the media to suggest that this rise in away wins that their readers may have heard about was now over, and everything was back to normal.  In fact what the article did was take figures from European leagues where indeed the percentages of home and away wins (which have always been different from the Premier League) had reverted to normal.  In the Premier League the blip continues.
Which raises three questions:
1: Why is this happening in the Premier League?
2: Why are the media not reporting it?
3: When crowds return will we get a return to the dominance of home wins that has dominated English League football for over 100 years?
The answer to question one (why is this happening) is the key, of course.  Large amounts of research have shown that referees are influenced by the home crowd, and that results in the dominance of home wins.  The article  Crowdless stadia stats reveal fallacy of PGMO claims about referee accuracy has the details.
Why the media are not reporting it is twofold.  One because they like to treat us as morons, and two because this would mean admitting that there is something seriously wrong with refereeing, which they won't admit.  Even when we showed that PL refs make almost 3 times as many errors per game as Swiss refs they wouldn't touch it.
The other is because the media like to keep in with the PGMO who are never ever questioned or criticised.
Arsenal are a typical team in this regard with a slightly better away for than home.
| | | | | | | | | | |
| --- | --- | --- | --- | --- | --- | --- | --- | --- | --- |
| Pos | Home / away | P | W | D | L | F | A | GD | Pts |
| 9 | Arsenal home | 10 | 4 | 2 | 4 | 12 | 11 | 1 | 14 |
| 8 | Arsenal away | 10 | 5 | 1 | 4 | 14 | 9 | 5 | 16 |
If our form continues along the lines we have seen in the last six league games (five wins one draw) it could see us rise up the table.   Not to win the league of course, we are too far behind, but we might get to a place where we could say we have not won a trophy.