By Bulldog Drummond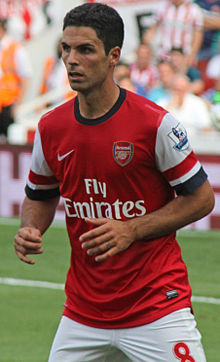 .
Interesting to look at the Daily Mirror's quotes on anything, since they rubbished Arsenal's form over recent years.
Indeed I wonder if they actually saw our piece picking their argument to bits.
Or indeed if they saw our making a mistake of our own!  For now they are trying to go the other way, with the statement that,  "Mikel Arteta's men are unbeaten since Christmas"
Awfully nice of them to say this, but in fact like their earlier piece, it is not true.   We are unbeaten in the League since Christmas, but not "unbeaten" totally.  (I just double checked, and yep, the old memory is still working).
It is bizarre really that a national newspaper with all its resources can make such mistakes over and over again.  Yes, of course Untold gets some numbers wrong, but we don't have spare people around who can check each article – and besides none of us gets paid.  Ah well, newspapers.  Take the money and get it wrong.  What a way to live.
The Guardian got in early with their team sheet giving us
Leno
Bellerin   Holding   David Luiz   Tierney
Partey   Xhaka
Saka  Smith Rowe  Pepe
Lacazette
with Tierney and Smith Rowe the two noted as doubtful from the squad.
Sports Mole in turn offer us
Leno;
Bellerin, Holding, Luiz, Soares;
Partey, Xhaka;
Saka, Smith Rowe, Pepe;
Lacazette
The Sun however seems to think it has inside knowledge about Abameyang and goes with
Leno;
Bellerin, Holding, Luiz, Tierney;
Partey  Xhaka
Pepe   Odegaard   Saka
Aubameyang
Quite a few sites seem to only want to talk about the Manchester United team, but we've pressed on and found the Hard Tackle to oblige us with
Leno;
Bellerin, Holding, Luiz, Soares
Partey  Xhaka
Saka   Smith Rowe   Pepe
Lacazette
And that seems to be the sum of the variations, other outlets, drainpipes and ne'er do wells all offering variations on the same theme.  Apart from the fact that no one seems to be able to agree which players should be known by their surnames or their first names.
Sky TV, who are showing the game in the UK don't have a prediction, as ever, but they do say, "New signing Martin Odegaard is likely to be named on the bench and the Gunners should have Thomas Partey and Emile Smith Rowe available after the pair limped out of the win over Southampton on Tuesday with minor knocks, while Dani Ceballos and Pablo Mari (both calf) and Kieran Tierney (fitness) could also feature."
And that is pretty much everyone's view.
Meanwhile in other news Caught Offside tells us that it has been reading the Mail who suggest that  Maitland-Niles "said goodbye to his Arsenal teammates at training on Friday, with the ace to secure a loan exit before the transfer deadline on Monday night."   But they are not sure if it is to Southampton or West Brom that he is going.
Elsewhere the Just Arsenal blog, despite their name, spend a lot of time talking about Man U creating a new record but they do manage to note that "Arsenal hasn't won three consecutive Premier League games against United since 1998 under Arsene Wenger, but they have won their last two league games against this Red Devils side."   So maybe a record equalling day for us.
Last point before the game: watching part of the Sky Sports Saturday afternoon show they had one of their pundits laying into Abramovich, saying that the regularity with which their failing managers get fired, there is never any chance of helping young players develop.
Personally I think the transfer market should be regulated in a much deeper way than having transfer windows, with the amount of expenditure allowed being controlled.  But given that this is unlikely to happen, I still think that the Arsenal approach of bringing young players through is good.
Currently it is such a pleasure to watch Smith Rowe and Saka, and I am hoping we will see a lot more of Willock and Martinelli as well.  That gives a greater sense of satisfaction than simply buying, buying, buying and ultimately buying the title.