By Tony Attwood
If you have been with us for a while you'll know that Untold Arsenal readers and members of Arsenal Independent Supporters Association combined to create the banner…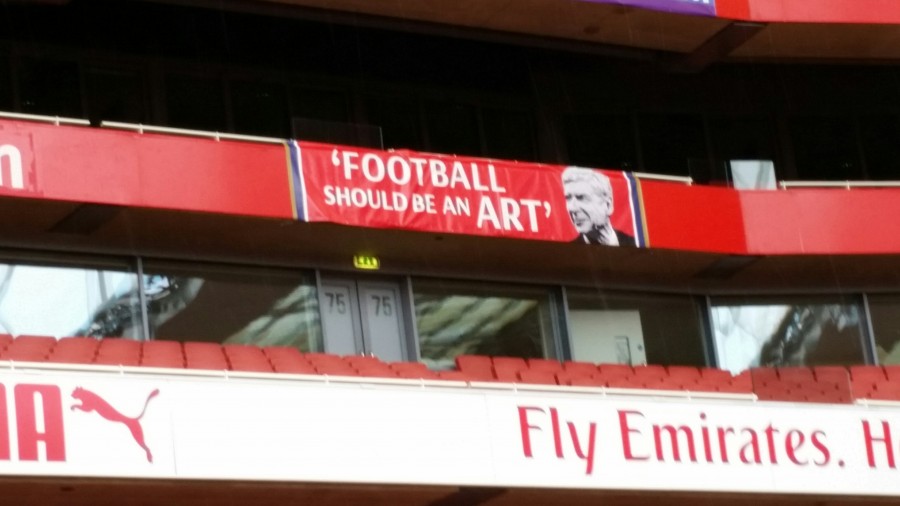 For the match today against Manchester United  (30 January) Sky decided to put a shot of the banner on the screen and hold it for quite a moment, while talking about the club.
It's the second time I've seen a long held shot of the banner on the TV screen – the BBC did a long hold on the banner for Arsene Wenger's final game.
There is a celebration of our coming together to put up that banner with the club's permission in a permanent page on Untold.
Thank you once again to Drew Grey and everyone at Arsenal Independent Supporters Association, and indeed everyone else who worked with us to get that banner made, and to convince Arsenal that it should be on permanent display.
We'll be talking to Arsenal again in the coming weeks to ensure that they realise just how important the banner has become as part of the media recognition of Arsenal and its heritage.
All we need to do now is win the match.
Tony