By Tony Attwood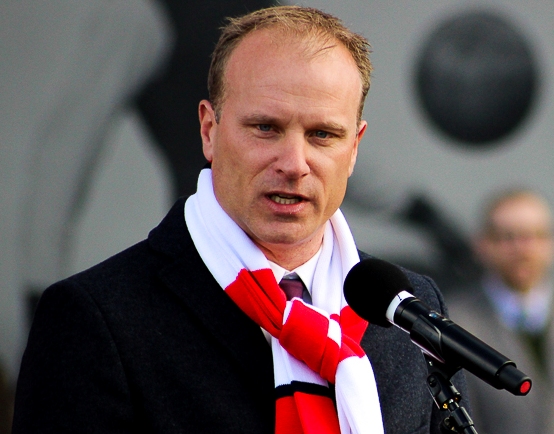 On this site we have often pondered the relationship between transfer expenditure and trophies won, and regularly reached the conclusion that the two are not as directly linked as some fans and most journalists and bloggers like to think.  Indeed in the seasons before the virus came along football transfers (most of them mythical) were the dominant football story in newspaper and blog articles.
But the media has always been unwilling to link transfer expenditure to success or failure, largely because the link is not quite as clear as they would like to suggest.  
Perhaps because as a result of this constant theme in the media, I have often heard Arsenal fans bemoan the failure of the club to spend money on transfers.  But then, when the club does buy players Arsenal are criticised for clearly buying the wrong players.
So just where do Arsenal stand in terms of transfer expenditure compared with trophies?
The Football Observatory  website has just published a table which gives us the start of a way of comparing clubs in terms of trophies and money spent although they didn't link the spending to success, nor did they cover every club.  I've now tried to go back to the raw data and do that.
I should add that the Football Observatory site quotes amounts in Euros.  I've converted to ounds sterling hence the difference in pricing.
But whatever currency we use, looking at the figures we can see the link between expenditure and trophies is nowhere near as clear as it assumed by many to be (this assumption probably coming because it is what the football media tell us each day).
And the second thing to note is that no English Premier League team has a positive transfer balance during the period since the summer transfer window of 2016.
The least negative net spending was recorded for
Southampton (-£44m)

West Bromwich Albion (-£64m)

Newcastle United (-£68m).
The most positive balances in Italy, Germany and Spain were recorded for Altlanta with +£117m and Hoffenheiam with +£77m.
Here is the list of the big spenders, showing also the trophies that they have gained over the same period.  The financial side comes from Football Observatory and Transfer Market.
 

| Club | Transfer costs | Transfer sale | Total deficit | Trophies after summer 2016 |
| --- | --- | --- | --- | --- |
| Manchester C | £883m | £329m | -£554m | League (2)  FA Cup, League Cup (3) |
| Manchester U | £730m | £215m | -£515m | League Cup, Europa League |
| Barcelona | £1bn | £614m | -£413m | La Liga (2), Cup (2) |
| PSG | £748m | £349m | -£400m | League (3) Cup (2), League Cup (3), Champions Lge |
| Inter Milan | £582m | £243m | -£338m | |
| Everton | £614m | £311m | -£303m | |
| Aston Villa | £356m | £59m | -£297m | |
| AC Milan | £505m | £233m | -£272m | |
| Chelsea | £848m | £578m | -£270m | League, Europa League |
| Arsenal | £515m | £253m | -£262m | FA Cup (2) |
| Brighton & H | £266m | £38m | -£228m | |
| Tottenham H | £454m | £234m | -£220m | |
| Wolverhampton | £351m | £132m | -£219m | |
| Juventus | £879m | £660m | -£219m | League 4), Cup (2) |
| Fulham | £241m | £74m | -£167m | |
| Leipzig | £343m | £188m | -£155m | |
| West Ham | £376m | £225m | -£151m | |
| Bayern Munich | £415m | £265m | -£150m | League (4), Cup (2), Champions Lge |
What we may notice is that Arsenal are the sixth highest net spending team in the Premier League, and as a result of the spending have won two cups.  Our net spend is only a little above Tottenham H who have, as far as I can see, not won anything (although they did win the League Cup 13 years ago).
The next thing to note is that Real Madrid don't even make it into the financial charts, but over this period of time they have won the Champions League twice and the Spanish League twice.
So what exactly should Arsenal do at this point?  They like Chelsea and Manchester United have won two trophies over this period,   We are spending less than half that spent by Manchester United who have won six trophies.  Can we make up the difference?  I doubt it.
But then trophies don't directly equate to transfer spending, and transfer spending does not always guarantee safety in the Premier League (see Fulham, and Brighton for example).
But there is more, for at least two of the clubs that list are clubs we've noted of late with potentially serious financial problems: Wolverhampton Wanderers and Barcelona.  Very different clubs of course but each looking like money might be running out.
So to answer our question in the headline, how much does Arsenal have to spend to win more trophies is it depends on the route?  If we want to follow Man City then double what we currently spend.  If however we'd like to do it the Arsene Wenger way we need to keep going pretty much as now.
The one worry are the reports of more and more redundancies of low paid staff at Arsenal.  If that is the case, one wonders what the thinking of the owners actually is about buying players.
What Arsenal did to kick start the Wenger era was to buy Bergkamp (pictured above of course) for far less than he became worth.  Once Wenger arrived he did the same thing, getting Henry at way below his value.  If we are going to buy we need to buy a few stunningly talented players who have fallen out of favour, who, like Bergkamp and Henry might take a little time to settle down.
And that's the other problem at the moment.  People have forgotten what Bergkamp and Henry were like at the start.
The Referee series