by Tony Attwood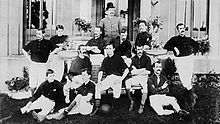 Of course the negativists were dubious about Arsenal's chances against Olympiacos; doubly so when they saw the substitution of Elneny, complaining he was exactly not the player we needed at this moment, and pondering how Arteta could make such a crucial mistake as such a critical moment.
The Guardian follows this point of view, with its review of last night's game concluding, "maybe Arsenal will reach the point where conceding maddening goals becomes irrelevant as the bulk of quality at the other end holds sway. But that looks some way off."
Goodness knows how much Arsenal would have been condemned had we merely drawn the away leg of a European tie.
But there we have it.  Lose and its our fault.  Draw and we just about got away with it.  Win and we are conceding maddening goals.
Do they say this about Chelsea?  I suspect not, but in the League Chelsea have conceded just three fewer goals than we have and they have played a game less than we have.
Do they say this about their darling Tottenham Hots? I can't recall seeing that, but they have conceded exactly the same number of goals as we have in the League.
Or what about the mighty West Ham, currently the media's pen pals.  Rushing up the league to get into Europe full gallop ahead what a wonderfully fine club so excellently run and they have let in three more than we have.
This reporting is ludicrous.  We have lost one in the last seven – that is since Valentines Day, although I suspect such commentators don't particularly notice that moment since any loved one will have long since got bored by the monotony of the remorseless criticism.  Indeed not for the first time was I reminded of that moment early in the Unbeaten Season when the Times reported that Arsenal fans were saying this was the worst Arsenal team they had ever seen.
Did anyone actually say that?  Who knows? The comment was written by a football journalist.
Fortunately Mr Arteta doesn't seem to read blogs and newspapers, preferring to spend his time working with Arsenal, and here we do see signs of development and recovery; a plan which is starting to bear fruit.
The Guardian's reporter – a Nick Ames, described by the Guardian as "a football writer for the Guardian" which I would think is about the most dour description there has ever been, talking of Arsenal being "too clever for their own good."
Arsenal = clever?  Not something that's normally in the narrative.  And he went on "Every Europa League tie carries a profound sense of jeopardy for Arsenal…"
So how many games have we lost so far in the Europa this season?   Oh, I've forgotten, and I can't count them because my fingers are too busy typing this.   And to be fair at least the writer had the grace to say that this team is better than the team that was knocked out a year ago.   Except we weren't knocked out a year ago.  No we "nosedived" out.  I remember the piece well.
So now they talk about the need to "avert disaster at the Emirates next Thursday."   And it is this rampant negativity that causes so much difficulty for Arsenal.  If you were a top quality player and a move was being mooted, would you consider a club that gets this sort of reporting day in day out?  Every victory followed by a warning that we need to be so much better.
Yes, the league position is immensely disappointing, and unless we do have a terrific run between here and the end of the season it will mean our worst finish since 1995.  That is troubling, but failing to rejoice in a jolly performance like that last night just ensures that it gets harder and harder to recruit the players that the bloggers and journalists tell us we are ceaselessly chasing.
And then when Arsenal doesn't buy the players they tell us we so desperately need, we are criticised as a club for failing to put things right, as if the mere mention of Arsenal calling means the player drops everything gets a covid jab and comes to England… to be insulted by journalists and "supporters" alike and told he is not good enough.  If it were me I wouldn't bother coming.
And let us at this moment just compare how we are treated in the media, after a 3-1 away win in Europe, with Tottenham who had a 2-0 home win.
Tottenham's headline is "Harry Kane doubles up to sink Dinamo Zagreb and put Spurs in driving seat".  
Yep, we'll "probably get away with it" in a week's time.  While for Tottenham their report ends with a quote from Mourinho.  is "A third goal would have fitted the reality of the game very well." For Arsenal the report ends, "They will probably get away with it in a week's time, but their season depends on it."