By Tony Attwood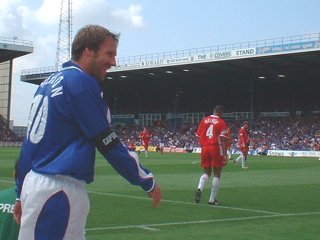 The problem for most of us is that we support one team, watch them a lot, and don't really know or notice what other teams are doing.
What we do see are sanitized versions of their games occasionally on TV, but without that level of detailed attention that we give to Arsenal.
We might feel that Arsenal are making too many unforced errors, but the fact is that every side makes errors, and much of the time our errors are no greater or less than others.   Yes during the magical 49 we made fewer errors and playing together in a specific way became part of what we expected, but most of the time we are not in such a run, and errors can and do arise.
The problem is compounded by the fact that complaining about Arsenal becomes a habit – a bit like some parents endlessly moan about their children's behaviour at home, completely unaware of how their child's behaviour compares to others when at home with parents.  And also completely unaware of how their remorseless criticism of their children is serving to alienate their children and make their behaviour worse.
So it is a fact that some Arsenal fans will endlessly criticise their team – even in victory.  Even (as we've often reported) as they did during the 49.
Thus it seems that no matter what side Mikel Arteta picks before an Arsenal match, some section of the fanbase is going to be unhappy.  Likewise no matter who we buy some will be unhappy.
At the moment the betes noir are Bellerin and Willian.  Yet both seemed to me to do fine in the Euro game this week.  Indeed Bellerin was a quality wing-back, and I felt deserved praise. As for criticising Willian I just don't get it.  He has five assists and Smith Rowe has four.  No one else has more than two assists this season.  Of course he is aided by Tierney, and everyone loves Tierney but the two are working as a team.
And we can't really complain that the manager is sitting back on his haunches and bathing in the glory of a job well done.  After all, he said after the match, "I'm not satisfied with how we controlled the game through 95 minutes and that's something that we have to improve."
So looking for someone else to hit, now the criticism is turning on Leno for letting in a goal against Olympiakos.  But the fact is that Arsenal found themselves with two keepers at the end of last season each of whom seemingly would only stay on if they were the number one choice.  So the manager made a decision, which is his job.  The one who got away is doing fine for Villa, and let's wish him luck, but the suggestion that we let him get away is silly.  He made his demand – first choice or transfer, and Arsenal agreed a transfer rather than have him remain and then go on a free.
But of course the Transfer Tavern are having a go at the player who they claim should never play for Arsenal again – and I say "of course" because that is what they do.
And their object of derision today is David Luiz.  It is always someone and it happens to be his turn.  And the essence of this is a handful of complaints from Twitter users.  Should anyone be taking notice of them?  I think not – but Transfer Tavern makes that its big story.
But let's end on a positive.  Paul Merson.  Removed from the shackles of being laughed at by Phil Thompson, Charlie Nicholas and Matt Le Tissier week by week, his comments and reviews have taken on a new gravitas and insight.  Suddenly Sky's Saturday programming which for ages had been not so much dead in the water but bloatedly floating on it, is worth watching again.  It's nice to hear him being taken seriously but still having a joke.
Arsenal and the media