By Tony Attwood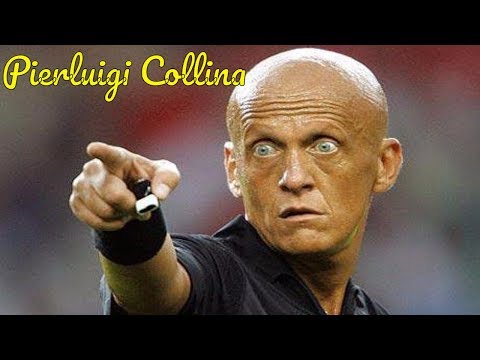 It has long been the policy of newspapers and websites to rate players after games.   But I am not sure if anyone in England gives referees ratings.  Why is that?
Probably because the statistics are so alarming; maybe because PGMO have told them not to.
And they might have done that for the analysis we have been carrying out game by game this season we know that Arsenal commit 9.29 fouls per game – the lowest in the Premier League.  In return they get 1.39 yellow cards per game.
But these fouls and cards are not equally awarded by all referees.  For when we come to that part of the analysis we find that more fouls and yellow cards given by certain referees.
However this is information that most of the professional media and the amateur blogs won't touch with a barge pole, largely, I suspect because it undermines a central tenet of their overview: that referees in England are clean and pure, and have no bias.  If they do make a mistake, well, it's because they are only human.
But the actual figures on referee decision making are weird, and in case you think I make these numbers up, in all cases we take them from the most reliable source we can find.  In this case it is WhoScored.
Looking at our figures we can see that the worst referee we can have is Mike Dean.  He has given 12 fouls against us and three yellow cards against us… in just one game.  But fortunately we have only had him for one league game in the 28 played this season.  Maybe those figures were too much even for the Referees Protection Party (known conventionally as PGMO).
But there is another referee who is almost as bad when it comes to giving fouls against Arsenal, and tragically we have had this referee more than any other referee this season.  Want to know why Arsenal are not higher up the league?  Here is the answer.
Michael Oliver who has already handled five Arsenal league games this season – that is 18 percent of our matches.   He gives out 11.6 fouls per game against Arsenal, the highest of any referee.  And we can see that now, when he is the referee, Arsenal are forced to change their tactics, reducing the number of tackles they make in a match.
But even if he were not so heavy-handed with the whistle (ok a mixed metaphor, but you get my meaning) the question must be raised, why have we had Mr Oliver five times?  (Our demand has always been, each ref no more than twice a season, to protect against Type III match fixing – and there is no reason why this should not be introduced).
However there is worse to come, for Arsenal have played 28 league games and 18 of those games have been refereed by just five referees.  That is fractionally under two thirds of all Arsenal matches have been refereed by the same group of five men.  If one of them has a sub-conscious dislike of Arsenal, or worse, if there is Type III match fixing going on, we are in real trouble.  If two of them are involved (and it was many more than that in the Italian scandal) we're dead before the season starts.
Fortunately things are not that bad, and different referees' take on Arsenal do vary.  Martin Atkinson hands out  just 7.75 fouls per game against Arsenal, while Michael Oliver across his five games dishes out 11.6 per game.  Nearly half as much again!
Yellow cards are just as varied.  Martin Atkinson has handled four games and given us 7.75 fouls per game but just 1 yellow card.
Of course the obvious reaction for Arsenal has to be to adjust their style of play to each referee, and it looks to me as if they are now learning to do this, but it should not be like this.  Each club should have each referee just twice in a season and there needs to be an independent and open body overseeing the ultra-secretive activities of PGMO.
But as it is, on current showing we are probably going to get Michael Oliver twice more this season, which means the foul rate is going to go up and up.
Referee
Games
Fouls awarded against Arsenal per game
Yellow cards against Arsenal per game

1.

Michael Oliver
5
11.60
1.40

2.

Martin Atkinson
4
7.75
1.00

3.

Chris Kavanagh
3
11.33
1.67

4.

Craig Pawson
3
9.33
2.33

5.

Andre Marriner
3
10.67
1.67

6.

Paul Tierney
2
8.00
1.00

7.

Anthony Taylor
1
8.00
0.00

8.

Jonathan Moss
1
11.00
2.00

9.

Kevin Friend
1
6.00
2.00

10.

Graham Scott
1
5.00
2.00

11.

David Coote
1
9.00
0.00

12.

Stuart Attwell
1
8.00
0.00

13.

Lee Mason
1
3.00
0.00

14.

Mike Dean
1
12.00
3.00
Total / Average
28
0.07
For us to believe that these figures are reasonable we would have to take it that Arsenal do play in a different way according to who is refereeing the game, and then deliberately foul more in front of certain referees.
In reality Arsenal is clearly reducing the number of tackles it puts in per game because referees give fouls against Arsenal for tackles far more regularly than with any other club – as our regular tackle / foul / yellow analysis shows.
The Arsenal video collection: free
80 historic Arsenal videos with more being added each day
Gaslighting: how refereeing in the Premier League is manipulated, and why the media never speak about it.