By I M Tellingyou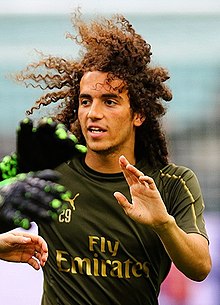 Discipline is important in team sports; of course it is.  But handling players who are on contracts worth anything upwards of £1m a year, by telling them to do as they are told, is a tough call and quite often not very successful.
Aubameyang, according to reports, had discipline issues in Borussia Dortmund – and indeed why else would they agree to let go a player who had scored 98 goals in 144 games.  Some players never cause the manager a problem, some are nothing but problems.
But… players with a natural talent and genius are rare, and where there is genius there are often behavioural and attitudinal problems.   The genius is marked out from the start as different, and being different has an effect on everyone.
And that only gets worse when the player has far more money than he knows what to do with. 
Which is why clubs employ psychologists, who are there not just to help players through periods of depression caused by injury, loss of form, family problems and the like, but also to help with motivation and team playing.  
Clubs tend not to give details of their medical staff, and very little has been written about sport psychologists, but there is an interesting article here.   But the key point is just as the players' lives are precarious being subject to injury, loss of form, change of manager etc, so is the psychologist, who can find him or herself out of job the moment there is a managerial or ownership change at the club.
This makes for a crazy environment, not helped by the fact that while some managers fully value the work of the psychologist and see it as a way to stabilise players and help them to achieve maximum motivation, others see them as simply a route to an excuse.
Matteo Guendouzi left Lorient having played 24 games for the reserves and 26 games for the first team.  They got £7m for him, which given the talent that he has, is peanuts.
Clearly the loan spell has worked – he has played 19 games for Hertha Berlin, and he and his wife are expecting their first child this year.  Maybe all of that has helped him calm down a little.  Maybe Hertha Berlin have a good psychological team working with the players.
But I still worry about the emphasis on Arteta being at the centre of everything while insisting on his on discipline structure.  I have no doubt that Mr Wenger had discipline issues with players – after all he had Bendtner on the books for nine years (although for three of those he had loans).  He wasn't our greatest player by any means by Mr Wenger managed him, and by and large kept him under some sort of control.  And Mr Wenger could lose it with players – take Wojciech Tomasz Szczęsny as an example.
Maybe Arteta never had huge bust ups with managers (maybe he did and I missed that bit) but he certainly could mix it.  While playing in the Premier League he picked up 43 yellow cards and four reds in 260 games.  Not a huge number but there was an edge there.
Unai Emery didn't seem to have any problem with Guendouzi; it was Arteta who loaned him.  And of course I don't know what has happened during this time.  "I am focused on my season with Hertha Berlin," said Guendouzi in a recent interview with France Football. "Next, we will sit down with my entourage and people at the club to discuss the future. This summer will be a decisive moment.
"I belong to Arsenal for another year. From the moment that I am playing for Arsenal, I will give everything for the club, fans, team, and staff. I will work hard for the shirt as I have always done."
This guy is a talent and a half, and I hope he can be reintegrated.  But also I hope that we don't see any more discipline led departures.  Ozil, Guendouzi, Aubameyang.  The constant in all three cases is Arteta.  Such bust ups were rarely heard about with Mr Wenger.