By Tony Attwood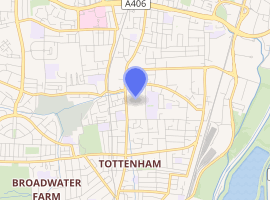 Obviously, with matters Tottenhamish, we sit in the wings watching a club that has traditionally used quite different methods from Arsenal in its drive for success.  Watching to see if anything can be learned from their approach – which has over the course of this century been quite different from Arsenal's and Chelsea's.
Indeed looking at Tottenham's record it appears that they are constantly trying to do a Manchester City without being backed by the wealth of an entire oil rich nation.  For while Arsenal and to a slightly lesser degree, Manchester United and Liverpool, have been fairly restrained in the matter of managerial shuffling, Tottenham, Manchester City and above all Chelsea, have worked on the idea that two years is a long time in Premier League management.   These figures are for the 21st century…
| | | | | | | | |
| --- | --- | --- | --- | --- | --- | --- | --- |
| Club | Permanent managers | Average tenure | Trophies total | League titles | FA Cups | League Cups | European trophies |
| Arsenal | 3 | 7.0 yrs | 9 | 2 | 7 | 0 | 0 |
| Chelsea | 13 | 1.6 yrs | 17 | 5 | 6 | 3 | 3 |
| Liverpool | 6 | 3.5 yrs | 9 | 1 | 2 | 3 | 3 |
| Manchester C | 9 | 2.3 yrs | 11 | 4 | 2 | 5 | 0 |
| Manchester U | 5 | 4.2 yrs | 16 | 8 | 2 | 4 | 2 |
| Tottenham H | 9 | 2.3 yrs | 1 | 0 | 0 | 1 | 0 |
What's clear is that there is no direct link between the average tenure of each club's manager and the number of trophies he manages to pick up. Manchester City and Tottenham H change managers every 2.3 years on average.  Man C have won 11 trophies and Tottenham Hots 1.
It is also striking that we do talk of the "big six" when in fact by any normal measure of success, Tottenham can hardly be called that.   While a big club might seem to imply winning things, it presumably actually means having a big stadium, and a lot of friends in the media.
As for the issue of managers – looked at in the above table, changing managers all the time can lead to trophies, as Chelsea have shown.  And I must admit, I've somehow got the notion that stability is better than endless change, but it seems not.
But I guess that to make a success of regular managerial changes the club needs vast amounts of money available so that each manager can buy his team, before having it dismantled by the next guy, and so on and on.
So in effect, changing managers might, or might not make a difference.  Which is interesting, given the commentary on TalkSport 2 last night about Tottenham's defeat.  Every caller and commentator seemed to want a new manager, with no one questioning whether it would improve Tottenham's position of being the club that has won the same number of trophies in the 21st century as each of Wigan Athletic, Portsmouth, Swansea City, Birmingham City and Middlesbrough.
Which is to say one.
But the fact is, this comparison chart does show that the knee-jerk reaction of clubs and fans to demand a change of manager is as likely to make things worse as it is to make things better.
In Arsenal's case, one can argue that the changing of manager twice has not halted the decline in league position that was seen in the last years of the reign of Mr Wenger, but there is still a chance of Mr Arteta taking the club back up the table.  Certainly, our chart of club performances in the last six matches shows Arsenal as the team with the greatest chance of the chasing pack of reaching the fabled sixth position.
But if changing the manager has an equal chance of bringing success or leading to more misery, what else can a club do when the fans perceive it all to be going wrong?  
I would suspect (although I can't prove it) that demanding that the manager goes, is as good a way as any of making matters worse – or at least ensuring that they don't get better.  That certainly seemed to be the case at Arsenal where the "Wenger out" and "Fourth is not a trophy" campaigns have so far not brought about the improvement hoped for.
So perhaps our best approach is to encourage our friends at Tottenham to maintain their current attitude and keep demanding a change in manager.  There's no guarantee the change in manager will do any good at all, each change certainly uses up a load of money that the club could otherwise spend on transfers, and (given Tottenham's enormous stadium debts) can ill afford, while having a 50/50 chance of making things worse.
Which means, I am now right behind the move for Tottenham to change their manager.
Anyway, we are still in the Europa and the angry neighbours are not, so let us contemplate who we can play in the quarter finals…  Here is the list…
Ajax

Dinamo Zagreb

Granada

Manchester United

Roma

Slavia Praha

Villarreal
The draw will be here shortly.
The Arsenal video collection: free