by Tony Attwood; picture by Krzysiu Szymański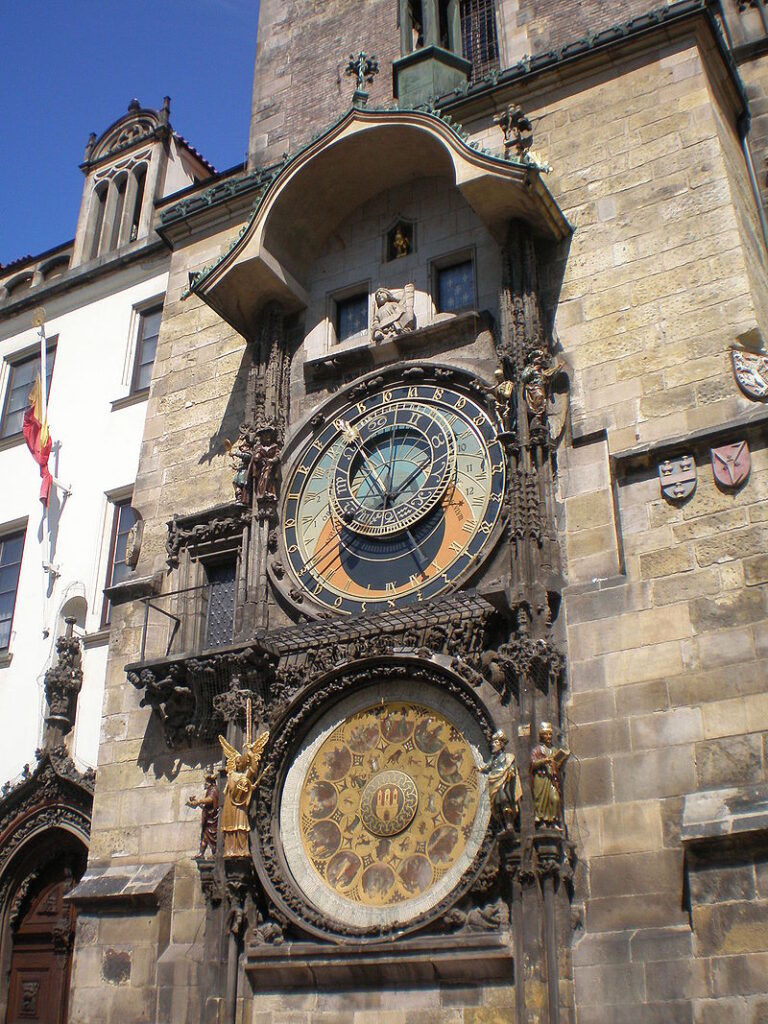 It is Slavia Prague in the quarter finals with us at home in the first match.  After that, if we get through, it is Dinamo Zagreb or Villareal in the semi final, with our home game as the second match.
One thing is quite clear – Slavia Prague are likely to be at the top of the league by the time we play them, given the gap they have already opened up.  A goal difference of plus 51 and having an undefeated season.  This is not going to be easy.
And that is not just because of their footballing ability that we need to be wary of – as the reports below show.  But first here is the league table.
Among the highlights of their season we have the little matter of a 2-6 away win to Zlin, and a cup victory over third division Slavia Karlovy Vary by 10 goals to 3.
As for the Europa League thus far, no one can argue that they have been having an easy ride.  In the first of the knock out rounds they played Leicester, drew at home and with Leicester full of their own approach to playing football, were rather taken aback to be beaten 0-2.
| | | | | |
| --- | --- | --- | --- | --- |
| 18/02/21 | Europa | Slavia Praha | 0 – 0 | Leicester City |
| 25/02/21 | Europa | Leicester City | 0 – 2 | Slavia Praha |
| 11/03/21 | Europa | Slavia Praha | 1 – 1 | Rangers |
| 18/03/21 | Europa | Rangers | 0 – 2 | Slavia Praha |
Leicester dominated possession in the second game at home to Slavia Prague, although for all the excitement that Leicester always generates in the media we ought to remember that Brendan Rodgers never got past the first knockout round of the Europa with either Liverpool or Celtic either.
Their excuse was they had a match against Arsenal coming up on the following Sunday, but the reality was that the tackling style that has suited them so well for most of  the time in the last couple of seasons suddenly let them down; a different level of referee acceptance perhaps.   Three days later they lost 3-1 at home to Arsenal.
Then, just as Slavia Prague drew the first leg at home only to beat Leicester away in the second leg of their match in February, so in March they did the same, drawing at home to Rangers, and allowing Rangers an away goal only to win in Glasgow.
But this is a match we should note even more than the Leicester debacle.
The reports suggest that Slavia Prague's victory was comprehensive.  It is also clear that Rangers ended with just nine men on the pitch at Ibrox, which is careless to say the least.
But we must also note that Steven Gerrard alleged that Ondrej Kudela had made a racist or religious comment – seemingly whispered in the ear of Glen Kamara.
There was then what is known in the trade as a "heated discussion" between Gerrard and the Slavia Prague manager Jindrich Trpisovsky.
After that Gerrard said to the media, "Glen Kamara to me is one of my own. I 100% believe what he is saying in terms of the accusation. Other players around him heard it so I will stand toe to toe with Glen Kamara and I'll deal with this however Glen wants to deal with it. I am proud of all my players showing solidarity and from the top of this club to the bottom we stand with the players. This situation is over to Uefa now. I just hope it doesn't get brushed under the carpet.
"I feel angry. It's difficult to describe how I feel now because I know Glen and I trust him 100%. It's extremely disappointing."
Prague's manager then did not appear for post‑match interviews, leaving Gerrard free to make further complaints saying that during the game he was so worried about his player that he asked him if he wanted to come off.  He added
"This will be taken out of my hands now and dealt with by Uefa. I just hope with all my heart that people deal with it because that situation was not normal. If I wanted to say something to you on a football pitch why do I need to cover my mouth and go to the ear? The game's done in terms of the result at the time – we have nine men, they are 2-0 up, there is absolutely no need for it. The disappointing thing for me is there is people trying to defend the opposition player."
Those people, he said, were "Their people, trying to defend it, trying to defend him, calling us liars. That's for other people to deal with – all I say now is that I stand by Glen Kamara 100%."
Slavia's president, Jaroslav Tvrdik, then issued a statement that said, "Slavia categorically opposes the fact that Ondrej Kudela racistly insulted the players' opponents in any way. It tells us that our player was physically attacked after the match. At the request of Slavia, the case was resolved by the local police. We would like to see a detailed investigation of the whole situation by Uefa."
Earlier Kemar Roofe of Rangers was sent off for putting his boot into the face of Ondrej Kolar the Slavia goalkeeper, who as a result was unable to continue.
Later Leon Balogun of Rangers got a second yellow after fouling Lukas Masopust, and Prague scored as a result.  Later still Gerard said, "We can't just let incidents like this be forgotten and wait for the next one to happen. There is too much hard work and too many people trying to do everything they can to eradicate it from the game. The only people who can eradicate it from the game are the ones way above me in high places who have the power to change situations like this. It just doesn't make sense for someone to accuse someone of something like that if it wasn't true."
So now we know what to expect.
The Arsenal video collection: free
111 historic Arsenal videos with more being added each day
How referees influence games