By Tony Attwood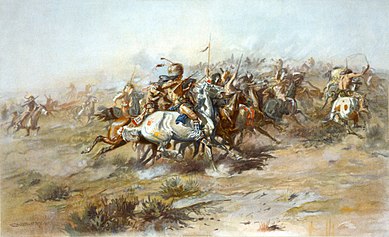 After the match Mr Arteta said, "We need to apologise to our fans – the standard was nowhere near what we want.  I am fully responsible. We were extremely poor. When you don't do the basics, you don't have a chance to compete. We looked tired but it was more of a mental issue. We didn't win enough duels and we gave away so many easy balls. It's very frustrating – a big shock to the system."
The response of some fans, as with the response of the journalists has been whenever something goes wrong, is, well bewildering, although easy to anticipate.  It is to do what we have been doing, only more so.
And that is interesting as in the days when some of the bloggers, commentators and fans turned on Mr Wenger a common line of attack was to the effect that a sure sign of madness was to do something that had failed and then do it again, and again and again.
Indeed so common was this attack that it often came with a statement that, "Insanity is doing the same thing over and over again and expecting different results" was a comment made by Albert Einstein.
One might reply that making up a statement and assigning it to a great mind of the past is a sign of desperation, because there is no indication anywhere that Einstein ever said such a thing.
That was the phrase that was repeatedly thrown at Untold Arsenal by anti-Wengerians during the latter years of Mr Wenger's reign – the years from 2007 on, when we were constantly coming 3rd or 4th in the League and the manager was on his way to becoming the man who had won the FA Cup more than any other, and a man who had won the League more times than Tottenham in their entire history.
But what is so interesting is that the prime cry from disgruntled fans now is that at this moment we should do what they claimed Mr Wenger did, and what was his sure sign of insanity.  The same thing as before, over and over again.
Most notably….
1: Buy lots and lots and lots of players and spend record sums in the transfer market as we have been doing.
2: Sell most of the current team at whatever price we can get for them.
3: Put players in limbo by not listing them in the "25" if we can't sell them.
4: Publicise disciplinary matters rather than keeping them quiet.
5: Change managers for the third time since 2017/2018.
6: Criticise the team remorselessly.
I am not sure any of this will work.  Of course it is just possible that repeating one of the activities that the club has indulged in from 2018 onward might just work, even though it has been tried before, although I am not sure about that.  But engaging in the whole lot of these activities yet again, is surely not going to work.
The media are also encouraging people to think that Arsenal need to throw out most of the existing team; but can you imagine how many players from elsewhere would then want to come to Arsenal seeing such chaotic behaviour?
When players come to clubs they look for several things beyond the size of their pay packet, including a certain level of stability in the club, and the chance of being in a winning side.   A repeat of the failed changes of the past, along the lines being proposed by some supporters now will make that very unlikely.
And besides, just how many times is it imagined that the current owners are going to have seasons spending record sums of money?  They've done it a couple of times and seen it fail.  Will they try it again?  I suspect not.
And yet  some people want us to spend even more and do what has failed again.   Buying players and changing managers, are not ways to take us up the league.  Yes either can work occasionally, but they are far from guaranteed.  And doing it season after season is rarely a way to success.
Transforming the truth about Arsenal and football