By Bulldog Drummond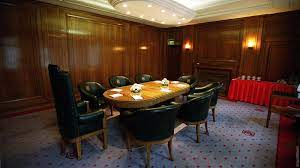 The problem with writing a preview of a European semi-final second leg is that not much has happened since the first leg.   Arsenal had a fine win over a Newcastle team who spent the match looking over their shoulders, while Villareal beat Getafe 1-0.  And AST have been making a noise.
Meanwhile the amazing happened in the Everton v Arsenal game in the Women's Superleague – for the first time in nine games the opposition scored against Arsenal.   Arsenal still won 2-1, which means that Manchester United have to win their final match and Arsenal have to lose for Arsenal Women not to be in the Champions League next season.
Oh yes, and Manchester United have to win 13-0 and hope that Arsenal win 14-0 for Man U to make up the goal difference.    In effect Arsenal are going to finish third, probably five points off top position.
Which means it is over to the men tomorrow night to make it two Euro successes this season, by winning against Villareal.  Their 1-0 win in their last game means that
| | Club | P | W | D | L | F | A | GD | Pts |
| --- | --- | --- | --- | --- | --- | --- | --- | --- | --- |
| 1 | Atletico Madrid | 34 | 23 | 7 | 4 | 61 | 22 | +39 | 76 |
| 2 | Real Madrid | 34 | 22 | 8 | 4 | 58 | 24 | +34 | 74 |
| 3 | Barcelona | 34 | 23 | 5 | 6 | 80 | 33 | +47 | 74 |
| 4 | Sevilla | 34 | 22 | 4 | 8 | 49 | 27 | +22 | 70 |
| 5 | Real Sociedad | 34 | 14 | 11 | 9 | 51 | 35 | +16 | 53 |
| 6 | Villarreal | 34 | 13 | 13 | 8 | 51 | 38 | +13 | 52 |
| 7 |  Real Betis | 34 | 14 | 9 | 11 | 43 | 46 | -3 | 51 |
In Spain the top four teams in La Liga qualify for the next year's Champions League.  The next two qualify for the Europa league, although there are of course all the adjustments made in case a Spanish club wins either European competition.
So Villareal will probably get into Europe again without winning the Europa League, not least because Barcelona won the Spanish Cup so that place (reserved for the Europa) will be re-allocated.  Thus unlike the situation with Arsenal this semi-final is not an all or nothing attempt to qualify for Europe next season.
But as we have shown in recent days, clubs do drop out of Europe for a year and come back stronger, having had a season of fewer games to play.  Manchester United were not there for 2014/15 and progressed from seventh the previous season to fourth.
From 2010/11 onward Liverpool had only one appearance in the Champions League across the next seven before getting back in and becoming runners' up first, and then the winners.
Chelsea missed out in 2016/17 and 2018/19 and each time came back the following season in the Champions League.
So Arsenal having had no seasons in which we have not been in Europe since 1996/7 is unique, and yet again a testimony to the genius of Arsene Wenger.  But a year out of Europe is not the end, providing of course that the club uses the time to rebuild.
The worry for Arsenal is that because of distractions by those people who accuse the board of directors of stealing club money for themselves, and not having the best interests of the club at heart, the one year out of Europe – if that is what happens, won't be used to our advantage for rebuilding.
The big worry is that it could be used by the same mobs that forced Mr Wenger out to wage war on the board of directors and club owners, and thus distract from developing the new squad that will get back into the Champions League.
This is, at the moment, what looks like happening.  Black Scarf, which calls itself the largest Arsenal supporters group, has a series of demands for what the club should do in the future, but doesn't seem to have any mechanism for talking with the club.
Arsenal Supporters' Trust which calls itself the largest Arsenal supporters group, has regularly strongly criticised the board in public, but demands a seat on the board.  And even if it gets it, it will mean nothing.  Observers at board meetings without voting rights have no impact in companies, and the club is fully aware that AST only represents a tiny minority of Arsenal fans.
It is fortunately very unlikely that the Arsenal board will react to the current situation as Manchester United have done with their fans, where demands for more engagement with the club has led to more anti-fan security and the continuation of the holders of the "B" shares to take their millions out of the club each year no matter what the profit or loss.
AST are remembered by many of us as the organisation some of whose members disrupted an event held at the stadium with senior members of the club attempting to address fans.  As a result subsequent events of this kind, which had been held regularly were cancelled.  We all suffered because of them.
Now in return for spoiling an evening out for everyone, AST is asking to sit at the high table.  Personally I hope Arsenal don't bow to this demand, for to do so will be to reward boorish behaviour and outrageous (and of course utterly unproven) allegations of mismanagement.
A seat at the big table is neither here nor there.  Engagement with the fans is what counts, and although progress has been slow, the club was moving more in this direction until the protests started to break this up.
So we are currently back to the 1927 position when the Hill-Wood group kicked the fan's representative off the board (Jack Humble).  We need fans to engage seriously with the board in a calm and quiet manner, and for a number of years that has not been AST's approach.