By Tony Attwood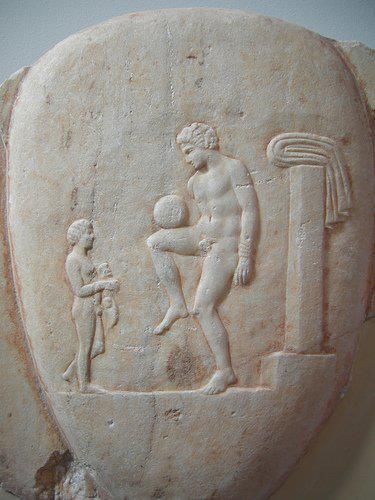 Arsenal have had an utterly brilliant last two-thirds of this season.  Put another way, since Christmas Day the club has created a superb, and for many unexpected, return to the form that Arsene Wenger regularly created until 2015/6, when we came second.  (It's not exactly two-thirds, I know it is 61%, but 61% has less of a punch as a headline).
This revival took in the last 23 games of the season.   Carry on this form into next season and we are going to come second or third.  Not top, not in one push, but not far off.  While quite possibly taking another good shot at the FA Cup.
Here's the league table for matches since Christmas Day…..
| | | | | | | | | | |
| --- | --- | --- | --- | --- | --- | --- | --- | --- | --- |
| Pos | Club / era | P | W | D | L | F | A | GD | Pts |
| 1 | Man C post Xmas | 24 | 20 | 0 | 4 | 59 | 20 | 39 | 60 |
| 2 | Man U post Xmas | 24 | 12 | 9 | 3 | 43 | 22 | 21 | 45 |
| 3 | Arsenal post Xmas | 23 | 13 | 5 | 5 | 41 | 21 | 20 | 44 |
| 4 | Chelsea post Xmas | 23 | 12 | 6 | 5 | 28 | 20 | 8 | 42 |
| 5 | Leicester post Xmas | 23 | 11 | 6 | 6 | 40 | 29 | 11 | 39 |
| 6 | Liverpool post Xmas | 23 | 10 | 5 | 8 | 30 | 23 | 7 | 35 |
| 7 | Tottenham post Xmas | 23 | 10 | 4 | 3 | 39 | 29 | 10 | 34 |
But further progress is not guaranteed next season for there are people who want to stop Arsenal carrying on this improvement; people who deny reality claiming there has been no major leap forwards.
We need to find ways to stop these nay-sayers and in this article I'm going to start looking at the people who are already trying to disrupt the progress Mr Arteta is making.
The first and obvious place to start is with the two organisations who each claim to be Arsenal's largest supporters' group: Black Scarf Movement and Arsenal Supporters Trust.
Of BSM there is little to say since they are saying little, with no updates on their website since their posting an article claiming that Arsenal fans realise that the owners are  bad news for Arsenal, a month ago.
The Trust however has been ceaselessly making statements, denouncing the owners of Arsenal while at the same time demanding that AST should be taken seriously, have a seat on the board and have direct involvement in the Arsenal decision making processes having initially called the purchase of Arsenal "legalised theft"
In short their approach to the board gives out the message that, "We think you are both a bunch of crooks, and people who incapable of running the Arsenal, so please allow us to take part."   It is ludicrous – asking for a favour which the owners don't have to give while calling the people who you want to give you a favour, a set of idiots. 
That is ludicrous twice over.  First if you want to negotiate from a point of weakness (and as none of us fans have any shares in the club, that is a point of weakness) calling the people you want to work with "disgraceful betrayers" is not a clever start.
Yet it is the AST's repeated approach, having also suggested that the directors were taking money from the club's transfer fund and putting it in their own pockets while in fact spent a record £561m over four years (a figure provided by Swiss Ramble and which suggests this is far from the truth).
It is true that historically the club stood for the opportunity for fans to own part of the club.  But that principle was abandoned in 1927 when Sir Henry Norris was outsted in a coup and the Hill Wood family (who had seen their previous football club collapse under its debts) took over.  From that point on the club was owned by an ever smaller group people, as the Norris vision of a club owned by its fans was set aside once and for all.
Thus AST now ignores the huge success that Arsenal has had in recovering since Christmas Day and has a policy of attempting to get the board to give AST some control over the club by ceaselessly and often ludicrously attacking the board!
In short they are asking for a direct line to the senior levels of the club by saying that the people in charge "do not understand football".  And what are they expecting in return?  A statement such as, "Yes you are right, we don't understand football, and this rise up the league since Christmas Day is a pure fluke, so please please AST come in and tell us what football is all about."
Personally, I don't think AST understands what running a club is about.  Certainly, their references a while back to having "their accountant" looking at the figures and then coming up with ludicrous claims about the club's accountants suggests it is they who don't have a clue.
In fact their suggestions about money being stolen by the club's directors looks all the more crazy when we see how much money Arsenal have spent on players in recent years.
2016/17: £101.74m

2017/18: £137.57m

2018/19: £72.14m

2019/20: £144.36m

2020/21: £76.50m
Arsenal have been experimenting for several years with taking note of what AST says, removing Arsene Wenger a year early, then sacking Mr Emery with only a few months left to go on this contract, etc, and it has not gone well.  Now that Arsenal has recovered with this great post-Xmas performance on the pitch Arsenal owners must not put everything at risk by allowing AST to have any involvement in the club.
The series will continue with the second, third and fourth great dangers…
Arsenal's history