By Tony Attwood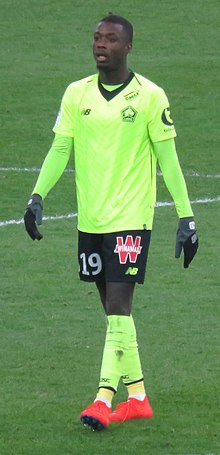 If you have been been reading Untold of late you perhaps will have noted the simple theme that is being expounded: That Arsenal has performed brilliantly since Christmas in turning itself around and rising up the league table.
Alongside that we have been highlighting the work of the enemies of the club: the media with its incessant demand for more and more purchases, the negativity of the Arsenal Supporters Trust, the temptation to move away from the style of playing that is designed to negate the activities of PGMO, and the avoidance of the fake news creators who simply have an idea and pronounce it, irrespective of the evidence.
And now, thanks to our reader, Matthew Campbell, I've been led to the latest report from Football Observatory, whose figures are the ones we tend to trust on this site, because of the depth of their analysis.
The CIES Football Observatory rates players on a match-by-match basis by "taking into account the pitch production and efficiency at both individual and collective level" (methodology) while using data from OptaPro.
It is interesting that in the past some British journalists have themselves proclaimed that Opta is the only usable source of reliable data, but now, oddly, they have suddenly shied away from Opta.  Just at the moment it shows how incredibly well Arsenal players are doing!
Their monthly analysis shows player rankings for games played at big-5 league level over four different time periods: last week, last month, last three months and last six months, obviously only including players who have played in enough games to have a suitable level of statistics available.
For the last month their ranking includes these players
1.

 

Nicolas Pépé: 94.8% 

2.

 

Granit Xhaka: 93.7% 

7.

Martin Ödegaard:

92.3%

10. 

Mohamed Elneny: 91.0% 

13.

 

Joe Willock

90.0%

(Newcastle United FC)

13. Gabriel Martinelli 

90.0% 

13.

Bernd Leno.  90.0% 

18. 

Gabriel Magalhães  89.2%

31.

 

Calum Chambers 

87.6%

32.

 

Rob Holding

87.5% 

32. 

Emile Smith-Rowe 87.5%

35.

 

Thomas Partey 

87.4% 
Let's just consider that.  Four of the top ten players in Europe this month are Arsenal players.  Eight of the top 20 are Arsenal players.   I have never seen figures like this before for any club.
And this is why Untold Arsenal has over and over and over been publishing the league table for the last two-thirds of this season.  Not because we are winning more games, not because of the improvement in the club, but because in the face of relentless negativity and criticism from the journalists, bloggers and even some who call themselves supporters, Mr Arteta has been putting together a superb team.
With those sorts of ratings it is not surprising where Arsenal found themselves in the League as measured post Christmas
So what has the Daily Mirror, one of the most anti-Arsenal of all the newspapers, got to say at this point?  Their headline, "Glimpses of the Thomas Partey Arsenal thought they had bought" is churlish to say the least.  The 35th best player in all Europe and they note "glimpses".   I'm not sure if the Mirror never use statistics because the stats don't support their endlessly negative message or the Mirror journalists simply can't add up, but "glimpses" is certainly not what gets a player 35th position across the whole of Europe.
They carry on their negativity with "Gunners slow start woes continue" – this for a team that has just won five league games in succession.
Desperate to find something, anything, to knock Arsenal with the Mirror finally found a Fair Play table and so run the headline "Premier League Fair Play table in full as Liverpool top again while Arsenal have problems".
This is interesting since Arsenal ended the season in 17th place out of 20 for yellow cards, and 20th out of 20 for the number of fouls committed through the season in the league.
Arsenal's problem is that Arsenal committed the smallest number of fouls in the season of any club in the Premier League: 345 compared to the Mr Clean Team of Liverpool who committed 396.  But despite committing fewer fouls Arsenal got given more yellows (47) than Liverpool (40).   Mind you both were pretty small numbers compared with Manchester United (64) or Leicester (61).
So why do Arsenal do badly in the Mirror's "Fair Play League"?  Well, what they do is list various misdemeanours and then give each one a set of points, and play with those arbitrary points arrangements for different events until they find one where Arsenal comes out on top.  At least we simply use referee decisions.
The Mirror is getting desperate in these attacks, and the basic point is that for the everyday events on the pitch of fouls  Arsenal are right down at the bottom, as they have to be if they are to avoid endless sendings off because of the ways refs treat them.
There's plenty more to say about the way the Mirror, its side-kick Football.London and some other media outlets treat Arsenal, and in the summer weeks we'll be looking at these further.
The media against the Arsenal
The four dangers that could stop Arsenal's rise back to the top