By Tony Attwood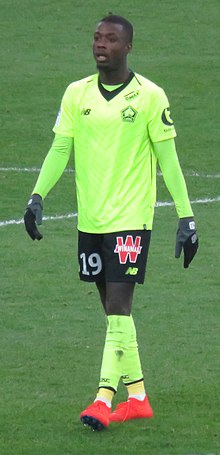 As you'll know if you're a regular reader, Arsenal had an absolutely fantastic last two-thirds of the season. 
Look at a league table of that period and Arsenal were the third-best team  – in fact, second-best if you account for the fact that Man U played one more game than us during that period.
So you might think that should be a source for celebration.  We didn't win anything of course, but it was an amazing recovery from the first third, and bodes incredibly well for next season.  But what happens?  Most of the media have not mentioned that success at all because their attention was drawn to a tiny, tiny gaggle of publicity seekers holding up "Kroenke Out" cards.
Whether they were the same people who held up Wenger Out cards three years ago I can't say, but I would like to know why they do it.  The Wenger Out campaign was successful in that it got rid of Mr Wenger, but an absolute flop in terms of improving results.
| P | Team | P | W | D | L | F | A | GD | Pts |
| --- | --- | --- | --- | --- | --- | --- | --- | --- | --- |
| 1 | Manchester City | 25 | 21 | 0 | 4 | 64 | 20 | 44 | 63 |
| 2 | Manchester United | 25 | 13 | 9 | 3 | 45 | 23 | 22 | 48 |
| 3 | Arsenal | 24 | 14 | 5 | 5 | 43 | 21 | 22 | 47 |
| 4 | West Ham United | 24 | 13 | 5 | 6 | 41 | 28 | 13 | 44 |
| 5 | Chelsea | 24 | 12 | 6 | 6 | 29 | 22 | 7 | 42 |
| 6 | Leicester City | 24 | 11 | 6 | 7 | 42 | 33 | 9 | 39 |
| 7 | Liverpool | 24 | 11 | 5 | 8 | 32 | 23 | 9  | 38 |
| 8 | Tottenham Hots | 24 | 11 | 4 | 9 | 43 | 31 | 12 | 37 |
Whether they were the same people who held up Wenger Out cards three years ago I can't say, but I would like to know why they do it.  The Wenger Out campaign was successful in that it got rid of Mr Wenger, but an absolute flop in terms of improving results. And worse, we've had two managers in the space of three years, and our 25 years in Europe has come to an end.  Will the Kroenke out cards be equally successful?  I seriously doubt it.
Mr Wenger agreed to leave, knowing he had to go at some time.  But why on earth would the Kroenke's leave just at the moment that Arsenal have turned themselves around on the pitch?   Indeed the AST "manifesto" (I use the word lightly) doesn't actually call for them to leave, but rather calls for the AST to get influence in the club – something that given their activities so far could spell the end of Arsenal as a successful team for decades to come.
Mr Arteta and the team must be thrilled with their performance since Christmas, but equally saddened that apart from here, this success is hardly getting attention because of a relatively tiny band of publicity-seeking nutters.  Publicity-seeking, because if you go into the ground with a protest card, you are pretty much bound to be on TV.  And that's what seems to matter to them.
Of course Sky, who covered the game, knew the irrelevance of AST and undoubtedly somewhere within Sky there were people who knew just how good Arsenal have been this last two-thirds of the season, but they like to keep it quiet.  As indeed do all the media.  Indeed as do most people, I think, for on the few occasions when I have had the chance to ask people if they think that waving a Kroenke out card will actually get them to walk out of the club, they've said "no".  Then I ask why they do it and their reply was, "Well, you've got to do something."
I agree we do have to do something, but for me that something is to support a club that is on the up, show unity and tell the media where to stick its eternal "Arsenal in crisis"; Arsenal need a clear out", campaign.
Of course, I don't know if these card-waving Kroenke-out people are the same ones who have spent 18 months booing Pepe and claiming he was a total waste of money.  Maybe so, but you can be sure that the news of what happened to Pepe at Arsenal has spread across Europe.  Young players touted to join Arsenal are being warned about the sort of reception they will get.  "There is no settling in period at Arsenal," they are told, "if you don't start by being brilliant, and then carry on by being brilliant, the crowd and the media will be on your back."
And does that situation make transfers easier?  No of course not.
Anyway, the TV commentators made the briefest passing reference to Arsenal's improvement of late, but it was far, far less than the amount of time they spent on the Kroenke out campaign.
And why do I keep on about this improvement?  Because it is a much better guide to where we will be next season than the full season's table, which includes the period where we were getting used to the new strategies including the avoiding of tackles (in order to overcome referee bias), and where we had to put up with remorseless anti-Pepe, anti-Kroenke propaganda from "fans" and media deadbeats alike.
Which is not to say I like Kroenke and his family, but rather to say I would fear for the future of Arsenal if an organisation like AST with its wild and wacky allegations and campaigns got any foothold in the club.  If they ever do I think, given their previous behaviour, it could be a disaster.  A bit like giving Football.London and the Daily Mirror a say in the running of the club.
So let us instead consider two important elements.
Defence:  Across the whole season we have the third-best defence in the league, and yet the media have been screaming for us to kick them out and bring in a new defence all season.  In the last two thirds of the season we let in just one more goal than Manchester City.
Attack: Despite the ceaseless whinging and whining in the Sky commentary yesterday about our lack of goals, if one measures the games since Christmas, just on two-thirds of a season, we had the third-best attack in the league.  That's what has driven our improvement.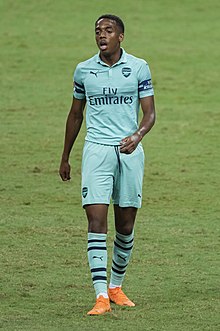 And not only is this Arsenal team superb, it is young, and next campaign it will have Joe Willock who on 19 May, scored in his sixth consecutive league game, becoming the youngest player in Premier League history to do so at the age of 21 years and 272 days.  He then extended his record by scoring again in the last game of the season.  Seven consecutive games!!!
So my point is simple.  Apart from deporting all card-carrying people in the stadium next season and forcing them to watch West Brom for a year, I think we ought to support the manager and the team and watch with joy the emergence of a new truly great Arsenal.
I know I am fighting powerful forces here: Arsenal Supporters Trust, Black Scarf Movement (each claiming to be the largest Arsenal supporters' group), the newspapers, the TV stations, and the blogs.  But Untold Arsenal has one thing on its side.
Reality.
The four dangers that could stop Arsenal's return to greatness