By Tony Attwood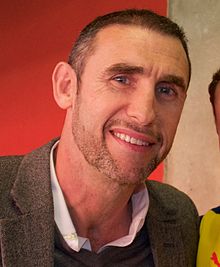 What Arteta did last season at Arsenal was little short of a miracle.  He completely changed the style of playing of the defence resulting in the fact that Arsenal could tackle more before committing a foul, and foul more before getting a yellow card.  It was a complete reversal of what had been happening, and allowed the club to make major steps up the table.  
But because the journalists, commentators and bloggers who cover the games could not see or at least could not understand what was going on (mostly because of their fear of or inability to read statistics) they refused to accept even the evidence of their own eyes!
Thus what they saw and what they reported was not a major tactical victory, but something so unexpected and so inexplicable that the only response they had was total and utter denial.
Now I am going to be cautious in claiming too much credit here.  We were reporting on the tackles, fouls and yellow card stats from the start of the season, but not because we thought Mr Arteta was about the work a miracle.  Rather it was because we had spotted Leicester's very dodgy tactical change the season before.  So we were taken by surprise, but at least we noticed.  Hardly anyone else did.
But so huge was the change that Arteta demanded, it took a while to get right, and by December 2020 Arsenal looked as if they were getting themselves into a situation where relegation for the first time since 1913 was a real possibility.  The level of tackles, fouls and cards were down, but the results were really poor.
Of course the journalists had no such worries; stats never bother them.  "The evidence of my own eyes" is enough for these stout fellows.  The team was rubbish, the manager was out of his depth.  And that is what the journalists told us.  In no uncertain terms.
On 22 December Arsenal lost 4-1 to Manchester City which made it one win in the last seven games in all competitions, giving people with long memories thoughts of the one win in 14 in the autumn of 1974.
On 23 December Goal.com ran the headline "'Arteta is making really unusual decisions' – Arsenal boss cannot afford any more mistakes,' says Keown."  Our Martin added "The support base around the manager has got to help him when it comes to every single decision.  I was screaming at the telly last night….  At the moment, the club feels like it's in free fall."
"Feels" is probably the key word here, because it was an emotional response, not one based on analysis beyond the obvious, and we all love Martin because on the pitch he could be so emotional.
So what were Arteta's unusual decisions
Tackles per season
2018/19: (Emery): 609 tackles in league games.

2019/20: (Emery /Arteta): 584 tackles in league games (96% of previous season).

2020/21: (Arteta): 456 tackles in league games (78% of previous season).
What we can see is that Arteta didn't change the tactics too much when he took over part way through 2019/20.  Indeed changing a major tactic like tackling part way through a season is never a good idea.
But the return to training prior to the 2020/21 season gave him the chance to put his plan into action and by the end of this last season, tackling was running at a rate 22% lower than in the previous season.  A staggering tactical change.
The trouble was that the first third of the 2020/1 season was a time of fulsome adjustment to the new regime.  The players took the tackling rate right down from the 16 a game as it was in Emery's full season to under 11 a game by 19 December 2020.  After this there was a slight easing of the policy and by the end of the season the numbers had edged up slightly to 12 tackles a game but still way down on the 16 per game in the full Emery season.
| Date | Tackles | T per game | Fouls | Tackles per foul | Yellow cards | Y per game | Fouls per yellow |
| --- | --- | --- | --- | --- | --- | --- | --- |
| 19 Dec 2020 | 152 | 10.85 | 130 | 1.17 | 19 | 2.00 | 6.84 |
| 2020/21 | 456 | 12.00 | 345 | 1.32 | 47 | 1.24 | 7.34 |
But although the number of tackles had edged up slightly the number of tackles players could get away with per foul was also up from 1.17 to 1.32.  Better still the number of yellow cards per game went down massively, while the number of fouls players could commit before getting a yellow card went up.
It is a staggering set of changes, and was everything that Arsenal wanted.  They could tackle slightly more without worrying about having fouls given against them, and they could do so while getting fewer yellow cards.
The Emery tactics had been overturned, and Arsenal were no longer in freefall.
It really is a huge shame that most bloggers and journalists won't touch statistics with a barge pole because these figures tell us everything that was going on.  
There are three reasons why the media won't run the story above. First, the story of the Arsenal manager being in freefall is the story they like.  Second, most journalists I know are very unhappy with statistics, and hide this by saying that readers don't like statistics.   Third the long-term anti-Arsenal bias in the media that we have noted since we started, is still there.
But if you want a reason to be cheerful this summer, just look at the change that came over the team after 19 December.  Arteta had been working all the way through to get this tactical change to happen, and finally it worked.  No wonder our results improved so dramatically.